Craft Month 2011 – Day 11 – Lace Flowers
I may have used affiliate links for some of the items in this post. Using an affiliate link to purchase an item won't cost you any more money, but I may receive payment if you click on a link and make a purchase. For more information, visit the disclosures page.
I really like fabric flowers.  Actually… that might be the understatement of the year.  I LOVE fabric flowers…. So, today's national craft month project is another style of fabric flowers.  Or… two really.  The biggest thing about today's project is that I wanted to experiment with lace.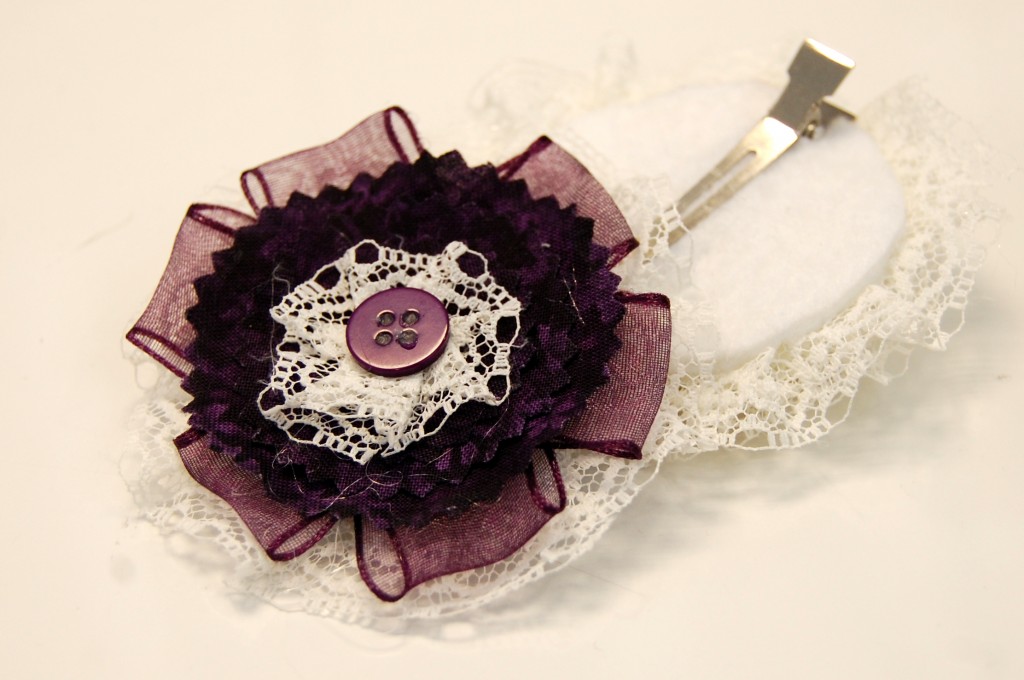 I actually ended up with two very different, but beautiful pieces. The first is a layered design using ivory lace, and deep purple ribbon, fabric and button.  I really like the way that this turned out, of course, I will have to contend with the fact that I don't own a lot of purple, so I probably won't get to wear this one much.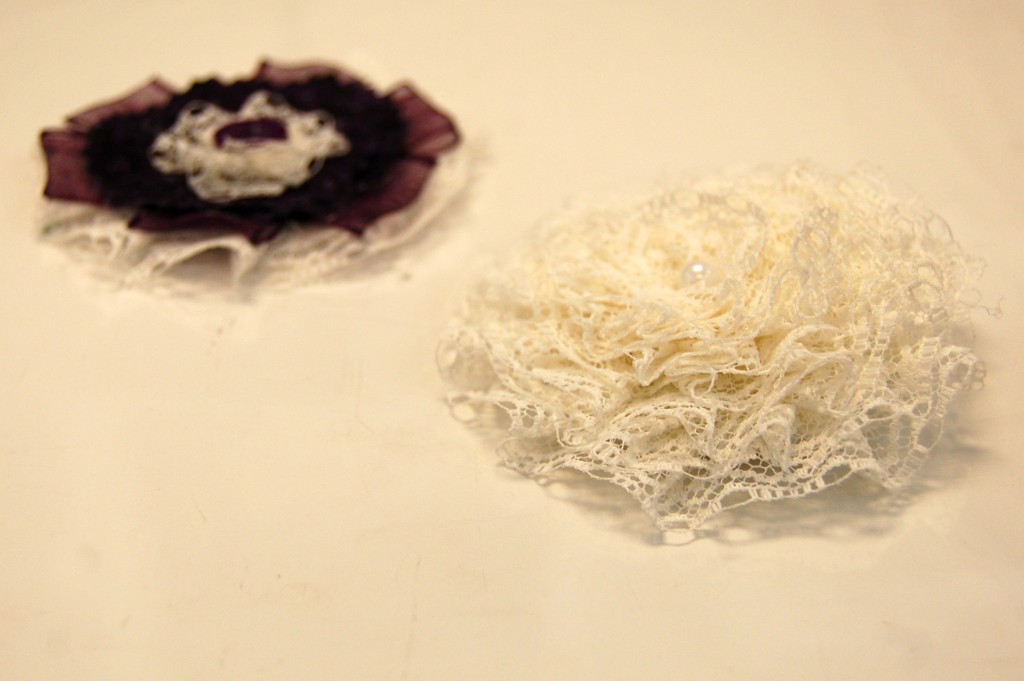 My second design, on the other hand… I will be able to wear a lot.  It is simply layers and layers of the the ivory lace with a pearl center.  I really think this looks like queen anne's lace.  What do you think?