Craft Month 2011 – Day 13 – Record Bowls
I may have used affiliate links for some of the items in this post. Using an affiliate link to purchase an item won't cost you any more money, but I may receive payment if you click on a link and make a purchase. For more information, visit the disclosures page.
13 days and strong!  It's Sunday, so I'm going to do another Simple Sunday craft.  We will be making bowls out of old records.  This might seem like a complicated thing to do, but this is possibly the easiest project I've ever done.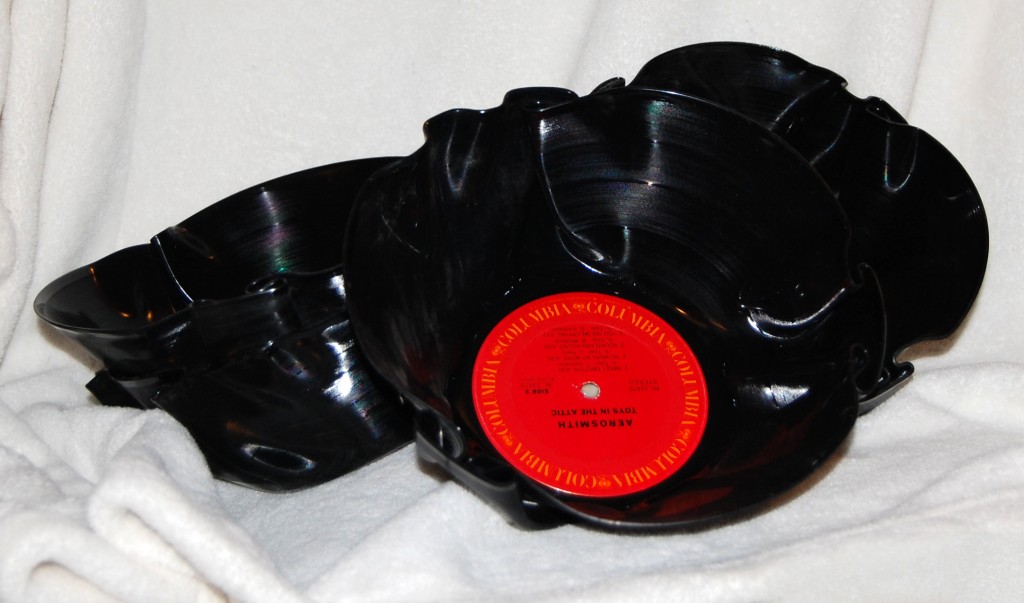 To make sure that I did this right, and didn't kill anyone with toxic fumes, I made sure to find  a good tutorial.  Basically, all you need are 2 nesting glass bowls, a cookie sheet and your old record… oh and an oven.  It doesn't work unless you heat it up. 
I made a set of four.  Have you tried making these before?