Craft Month 2011 – Day 4 – Handmade Book
I may have used affiliate links for some of the items in this post. Using an affiliate link to purchase an item won't cost you any more money, but I may receive payment if you click on a link and make a purchase. For more information, visit the disclosures page.
It's already the 4th day of National Craft month, and I have to say I'm very proud of myself for having not missed a day yet.  I've got a lot of things going on right now, but it's really refreshing to sit down and craft for a bit in the evening.  I'm very proud of today's project, because it's something completely new to me.  I made a book.
Yes, that's right, a book.  It's a journal style book with blank pages inside.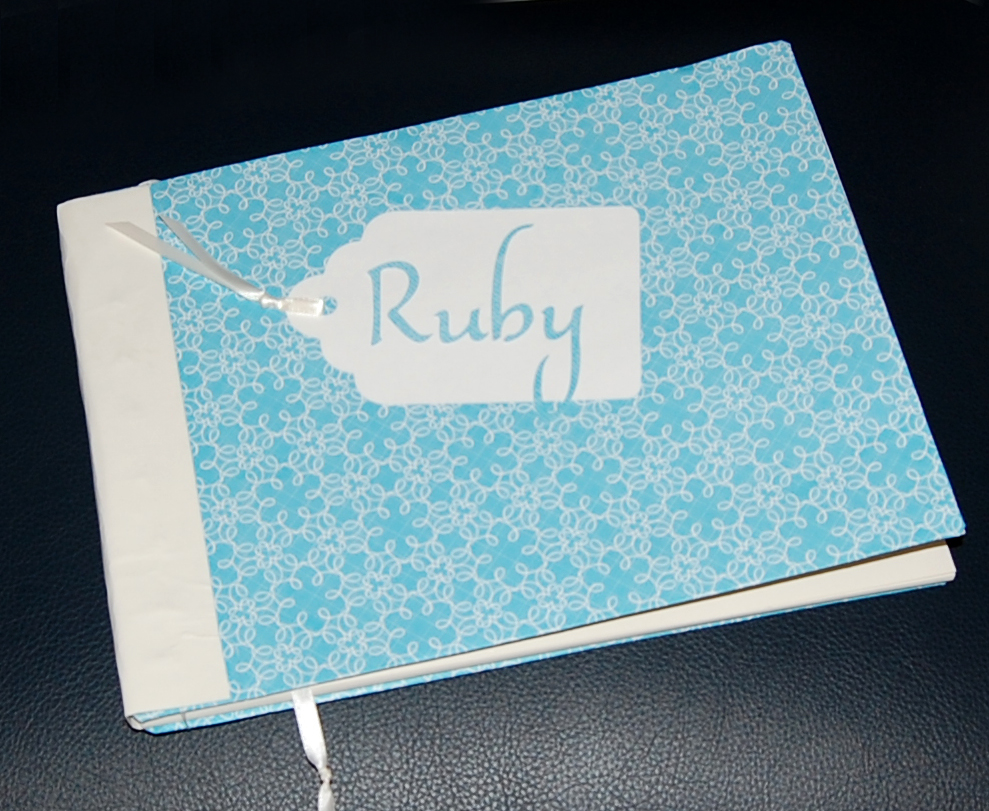 I worked really hard on this last night, since I was making it for my grama.  For those of you who don't already know, she fell and broke her hip on Saturday.  She had surgery that afternoon, and was moved from the hospital to a rehabilitation facility yesterday afternoon.  I thought I would make her a nice little book that she could keep her cards and things in.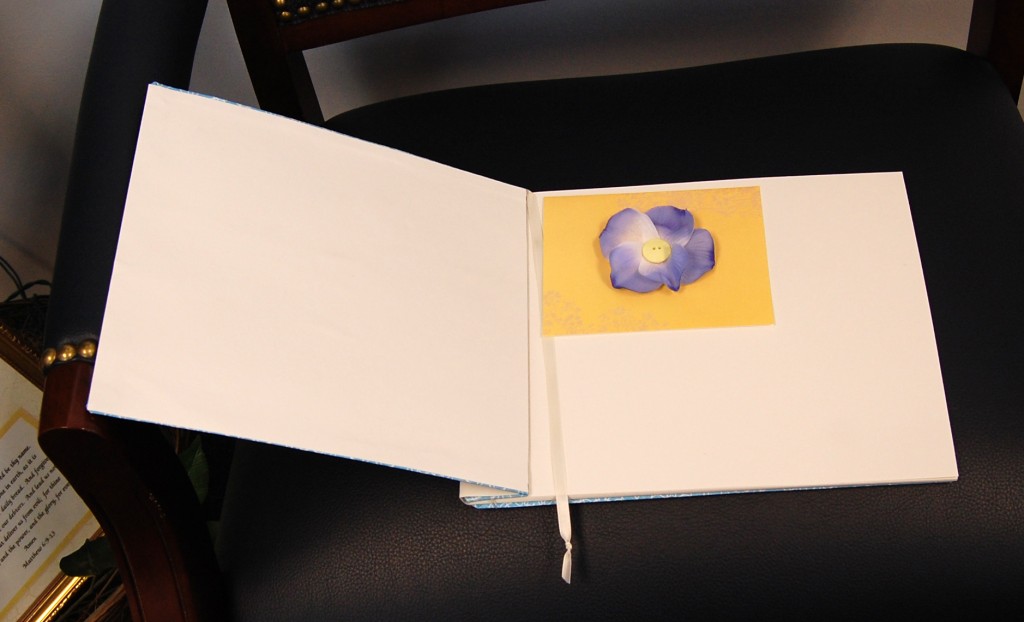 I put the first one in for her.  It's a card from Matt & I.
This was actually a really cool project to make.  I wrapped two pieces chipboard in blue scrapbook paper (blue is grama's favorite), and sandwiched some bright white cardstock inside.  Then, I drilled holes (yes drilled, with a drill) through the whole thing for binding, which I did with a twine, and covered the binding in more bright white cardstock.   You can find lots of tutorials on creating these types of books, but to save you the trouble, here's one from Vanilla Joy.  Just note, that I don't own an awl, so I drilled thru mine.
I finished it off with a little ribbon and some embellishments I cut out with the cricut I have on loan from my mom.  I will probably spray the outside with an acrylic sealer before I take it to her, so that it will hold up a bit better.
Have you ever made your own journal?