Craft Month 2011 – Day 5 – Felt Flower Dahalia
I may have used affiliate links for some of the items in this post. Using an affiliate link to purchase an item won't cost you any more money, but I may receive payment if you click on a link and make a purchase. For more information, visit the disclosures page.
It's the fifth day of craft month and I am still going strong. Whoo!  Today's project is brought to you by a tutorial for Fabric Dahalias from Holidash.  I used this project as a test for some thicker, more wool like felt that I had laying around.  I bought it for it's beautiful chocolate brown color, but hadn't found a project for it yet.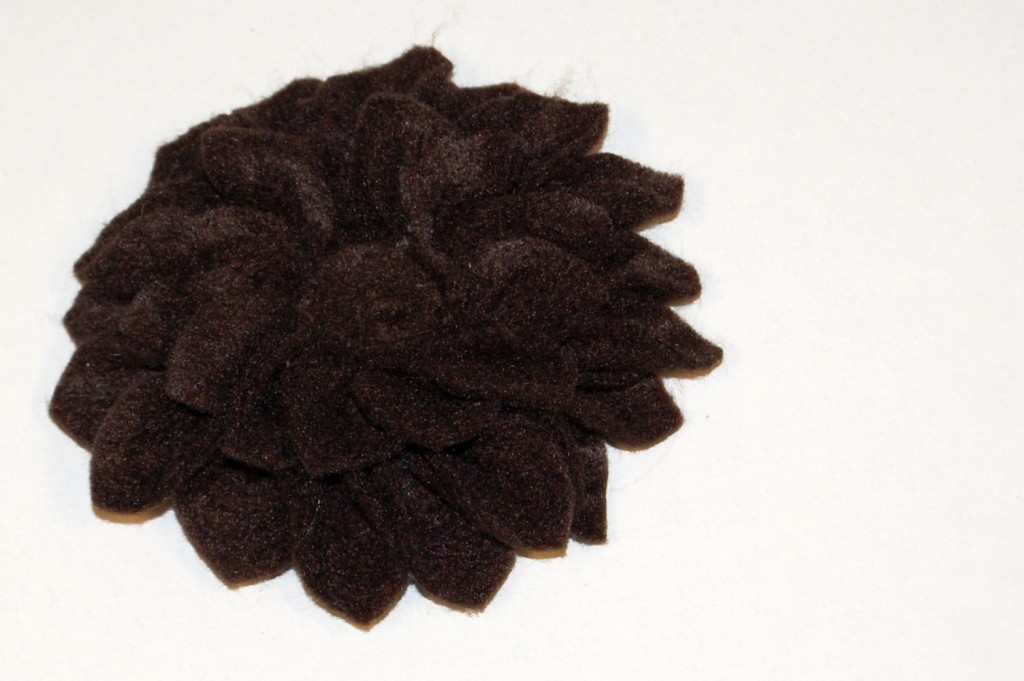 As you can see, my flower has a nice fluffy look, which I actually really like.  It just ends up being a lot different than the finished project over at Holidash.  I did find while working on this project that it was much easier for me to make a petal pattern for each of the sizes that I wanted and then cut the petals out individually, than to follow the directions on the tutorial.  I think this was mainly because of my work style, and the type of felt I was using. 
I should also note that since I didn't use a contrasting color on the back, or make a pocket, I was able to do this with one sheet of craft felt, and without a sewing machine.
I'm considering attempting this flower again with a differnt type of felt.  If it goes well, I may sell them in my Etsy store.  Is this the type of thing you would buy?