Craft Month 2011 – Day 7 – Burnt Silk Flowers
I may have used affiliate links for some of the items in this post. Using an affiliate link to purchase an item won't cost you any more money, but I may receive payment if you click on a link and make a purchase. For more information, visit the disclosures page.
Today I'm going to show you some cute silk flower clips I made over the weekend.  I really like these clips, because they were simple to make, and gave me a nice project for my silk remnants.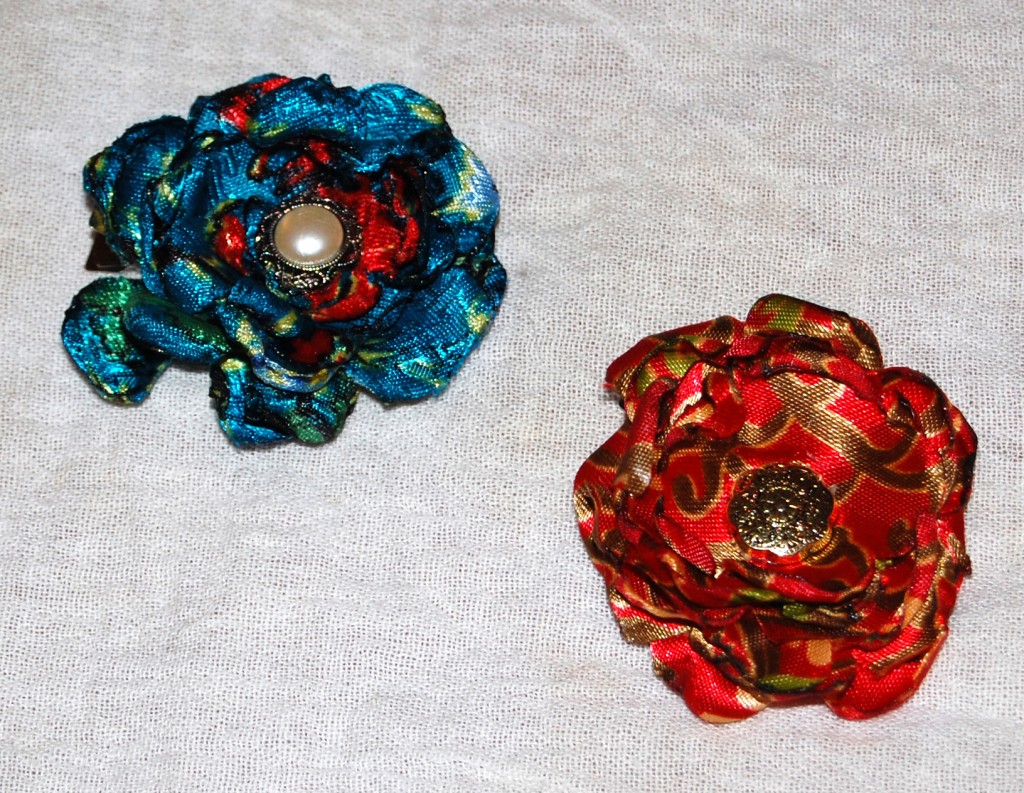 To make these flowers, I simply cut some circles out of my silk fabric.  I used 3  – 2.5 inch circles and 3 – 2 inch circles.  Then I cut some slits into the them, giving me six petals, tho they don't look like petals yet.  To make the petals look like petals, you run the edge of your circles along a flame, such as a candle.  This slightly melts the silk and creates the petal features.
Then all I did was glue the layers together with a little hot glue (including a button center), and attach a clip to the back.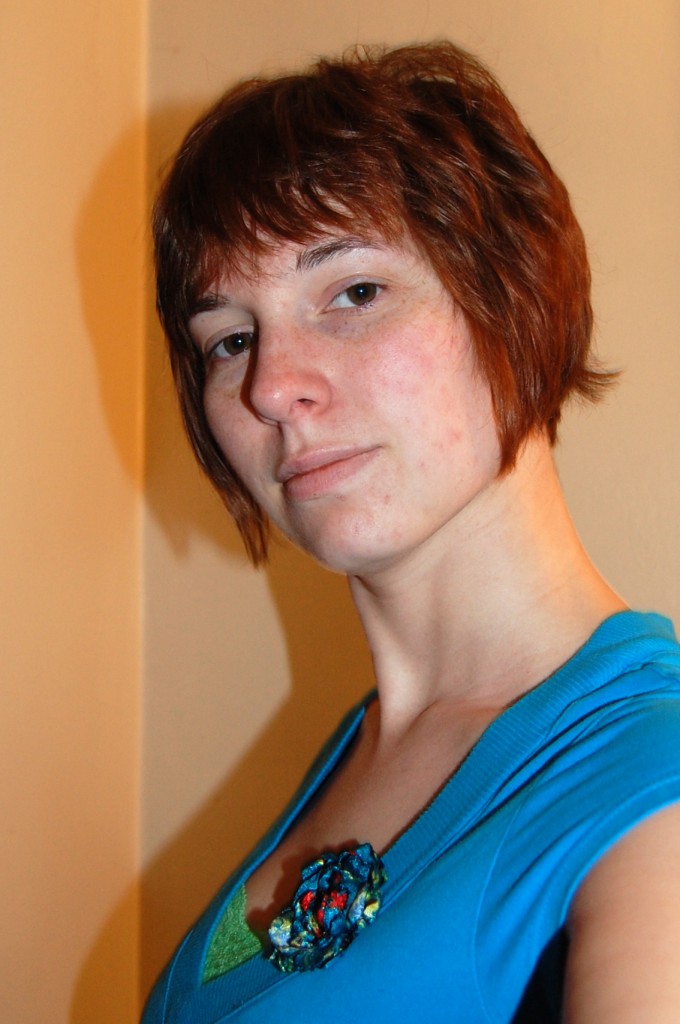 Just remember, because of the fire, this is a project that you shouldn't do with younger kids.
Participating in: