Things That Make Me Feel Better
I may have used affiliate links for some of the items in this post. Using an affiliate link to purchase an item won't cost you any more money, but I may receive payment if you click on a link and make a purchase. For more information, visit the disclosures page.
Ever had one of those days, when absolutely nothing makes you happy.  You've spent all day in meetings… your house is a mess… and even with a house full of food, you can't find a thing to cook?  That's how I felt yesterday.  But that's ok.  Leave it to the cat to make everything better.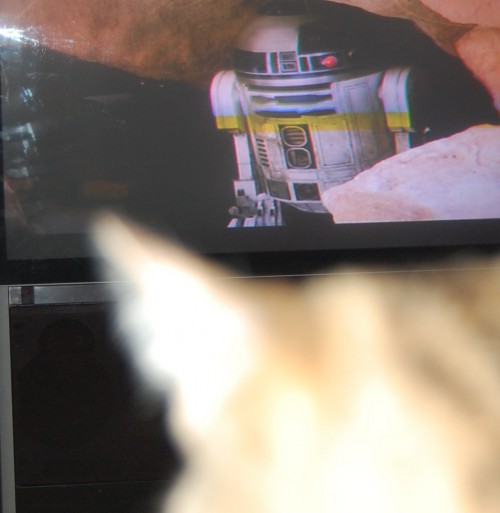 Mouse likes to watch Star Wars, especially the space ship battles.  She likes to watch NASCAR with Matt, too.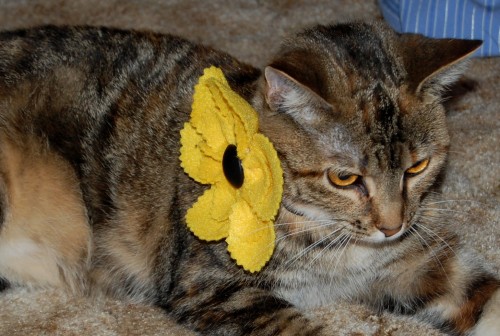 Doesn't she look pretty in her flower?  Too bad I didn't make it for her.