Grama Ruby
I may have used affiliate links for some of the items in this post. Using an affiliate link to purchase an item won't cost you any more money, but I may receive payment if you click on a link and make a purchase. For more information, visit the disclosures page.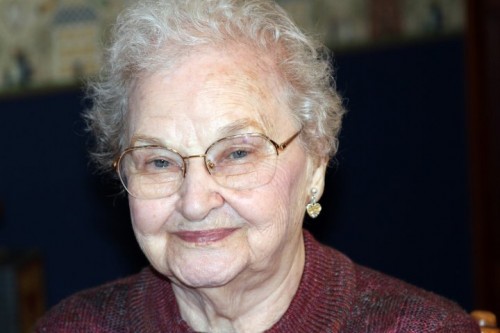 Well, it's been a couple of weeks since I posted anything here on the blog.  This is because my grama Ruby recently passed away, and I've been busy with related stuff. 
Grama was here on earth for 89 years, and lived to see 7 grandchildren and 8 great-grandchildren born and was able to attend the weddings of 4 of her grandchildren.  Mine was the last.  I'm very grateful that she made it to mine, because I'm sure it will be hard for my sister, who recently got engaged to not have her there. 
Before she died, she also got to meet baby Ruby, my cousin Stephanie's youngest child, who (obviously) was named after grama. 
| View Sample
Photo Books
| Create your own
Photo Book
One of the things that I have found time to work on, is a Mixbook with some of her poetry and photos of grama.  I'm happy with how it is going so far, but I'm nowhere near done with it yet. 
For my family who read this blog, I would love it if you have any photos or stories about grama that you would like to add.  Just let me know. 
For those of you who didn't know my grama, she was a great lady, and if nothing else, I'm sure that you will enjoy the poetry she wrote, some of which is included in the book above.