On the road again..
I may have used affiliate links for some of the items in this post. Using an affiliate link to purchase an item won't cost you any more money, but I may receive payment if you click on a link and make a purchase. For more information, visit the disclosures page.
It's Christmas Break so that means more time at the farm for me. We've been cutting trees lately but the last few days I've been hauling soybeans.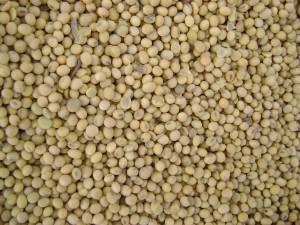 I can do this job in my sleep if need be since I spent a lot of time behind the wheel of semi during my farmhand days. Today I loaded up and headed to Cargill @ Mt. Vernon IN. I used to haul A LOT of beans to CGB @ Mt. Vernon but I'd only been to Cargill one other time. It is a really nice place to dump. The only down side is you can't visit with anybody because it is all automated. The whole elevator could be run by super-intelligent monkeys for all I know because you don't talk to anyone.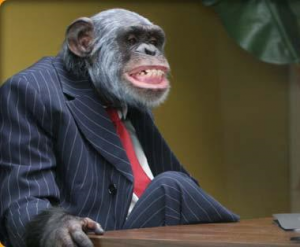 buynoprescriptionrxonline.com/lipitor.html
buynoprescriptionrxonline.com/plavix.html
buynoprescriptionrxonline.com/prednisolone.html
buynoprescriptionrxonline.com/sildenafil.html
This was rather refreshing because in the old days a load of beans to Mt. Vernon included a 3 hour wait. You'd better bring a book and a snack cause you're gonna wait a while, once I saw a guy run out of fuel sitting in line. But I got lucky and pulled right up to the probe.
(shamelessly stolen from the internet)
The probe is used to take a small sample of the soybeans so they can be graded and priced accordingly. After being probed, you get use to that word. You pull up to the pit and can dump your load, get your ticket and leave. Poof you're done. Then you run home and do it all again.
Here I am loading the truck at the farm
This is a called a side chute, it allows beans to come out of the bin without the use of an auger or leg. The soybeans free fall out of the bin by gravity. This saves wear and tear on equipment plus it lowers our electric bill. Eat your heart out Al Gore.
We are always on the lookout for new and alternative ways to reduce our electric bill. What are some of your best energy saving tips?
A good friend of mine recently told me that she managed to save a significant amount of money by switching energy providers. Far too often we fall into the trap of paying too much for our electricity and other utilities and therefore comparing different policies and providers is always a good idea.
Tempted to give an electricity bill comparison a try for yourself? Head to the Home Energy Club site where you can start by checking out some Cirro Energy rates. From there, you can go on to find the best possible course of action for you.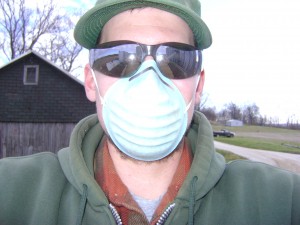 Notice the dust? Yeah I did too
Breathing all that dust can give you a good case of Farmer's Lung. So I try and wear a mask to prevent that. Once I was loaded I headed south again and went to Cargill at Evansville. I'd been here before and it's pretty easy to get to. I hate elevators that are hard to get in and out of, they only add to the stress of driving a semi through a city like Evansville. This was another quick trip, I pulled right up to the probe and dumped my truck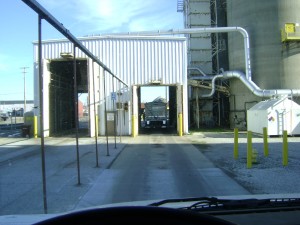 View at the probe
Then I turned around and headed back to Patoka to grab another load. I can load a truck pretty quickly if everything is working right. So I went right back to Evansville, the only down side was I was caught by a train and had to wait for that. But once again I pulled right up to the probe, and dumped. (I'm 3 for 3 today I can't remember the last time that happened, I'm sure I'll pay for that tomorrow. )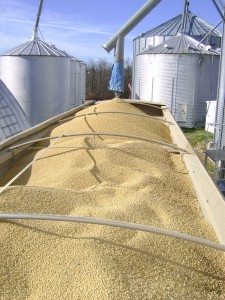 This trailer loaded holds about 920 bushels of soybeans, and a bushel weighs 60lbs. That makes the truck and trailer weight about 80,000lbs loaded. Now think about this. The average pickup weights about 6500lbs. Think about how long it takes a pickup running 55 mph to stop and how long it takes a semi running 55mph to stop. Have you ever seen a semi run a red light? Or speed up to go through a yellow light? The driver is not being a jerk, it is sometimes easier to run the red light than try and stop a heavy vehicle. Most people don't realize just how heavy a semi is and that they need extra room on the road. I run through a lot of stop lights in Evansville and sometimes I run red lights. I don't like and it makes me nervous but sometimes it is the lesser of two evils.
Of course, as with driving any other automobiles, there is always that risk of an accident. Even more so when you're driving a truck this heavy. That is why we like to take every precaution we can to stop this from happening. My friend, who drives a normal-sized vehicle likes to have someone like this Illinois truck accident attorney on speed dial ever since he had an accident with a truck not so long ago. They helped him get the compensation that he deserved. So, he always has that extra caution around trucks, and I can't say I blame him. That's why we do everything we can to make sure that we remain safe on the roads at all times.
So today I have driven 263 miles and hauled roughly 2700bu of soybeans. Not bad for my day off.