Home for the Winter
I may have used affiliate links for some of the items in this post. Using an affiliate link to purchase an item won't cost you any more money, but I may receive payment if you click on a link and make a purchase. For more information, visit the disclosures page.
Well… it's that odd time of year again. You know, after you take the Christmas decorations down, but before you want to do any Valentine's Day decorating. What's a girl to do?
Winter Decor!
But what does that mean? When I think of winter colors I think of one of two things. Either pale blue with silver and white, your traditional wintery colors.
Or pale tone on tone neutrals.
We don't have a lot of blue at my house, at least not as it goes with silver and white, but I do have lots of neutrals. We've got curtains in chocolate and khaki and gold. And all the furniture it upholstered in some neutral tone. So, I figured that was a good place for me to start. Mostly because I refuse to take down my Nighthawks print, ever.
Buy Lexapro online
buy Lipitor online
Buy Neurontin online
Buy Nexium online
Of course, that means I need to work some green into my palette, too. Wedding cake decorations to the rescue! I've got lots of cute little trees.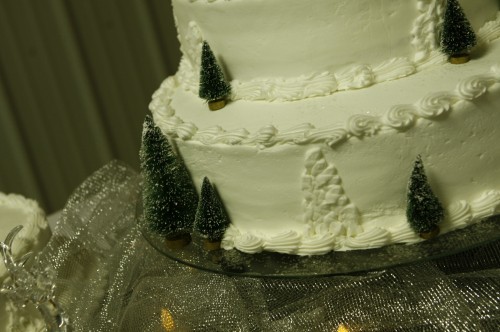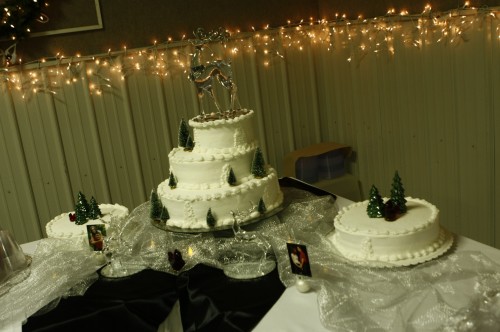 There were trees (and reindeer and redbirds) all over my cake. Those trees along with some of the red flowers from my wedding – which I think look amazing against the cherry wood make a nice little display on my shelf with my Willow Tree collection.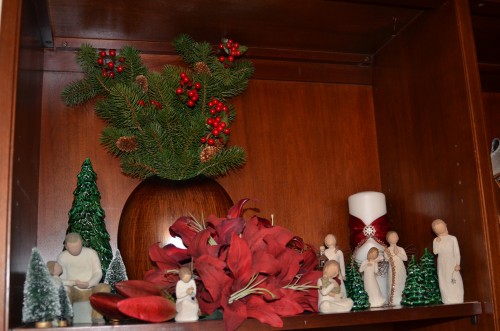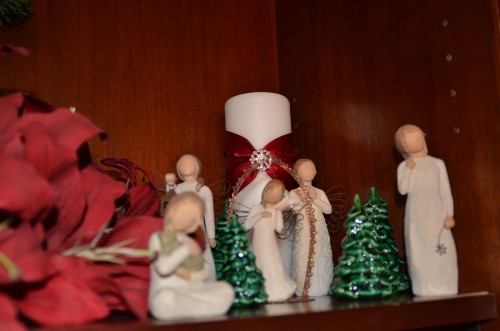 Now, I personally feel that this is wintery without being overly Christmasy. What do you think? My favorite thing about this – I can take those trees out and go straight to Valentine's day on this particular shelf.
Honestly though, there just isn't much in the way of "holiday" decor in my house. Almost all of my sit arounds have some sort of sentimental value.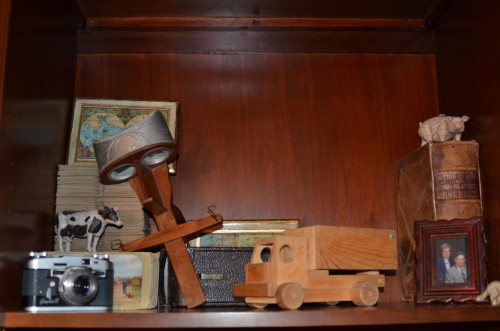 This particular shelf for example sets right next to the one with the trees and Willow Tree, but it's very different. It's got a couple of antique cameras, Matt's old wooden toy truck, a photo of my grandparents, the old stereoscope from their house – with all the cards – and a very interesting old book I found in my grandmother's basement – "Cotton is King:, and Pro-Slavery Arguments." I really think that this book is interesting. It says a lot about the history of the country. I've considered donating it to Lyles Station, but I want to have the book curated first, since the front cover is falling off.
Other than my shelves, we just don't do much decorating at my house – and I honestly think my husband would rather I stop taking his toy tractors off the shelf to decorate, anyway.

Do you have any items like that you keep around your home year-round? Or do you prefer to redecorate for every season?