Young Farmers Conference 2012
I may have used affiliate links for some of the items in this post. Using an affiliate link to purchase an item won't cost you any more money, but I may receive payment if you click on a link and make a purchase. For more information, visit the disclosures page.
Matt & I went to the 2012 Indiana Farm Bureau Young Farmer's Conference in Indianapolis last weekend. It was a lot of fun! This year was another record breaking year for the conference with 631 registered attendees and 100+ kids.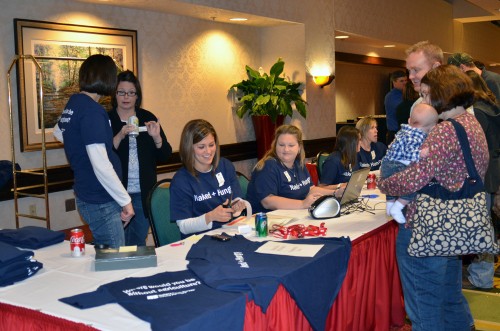 The conference started on Friday night with fun and games. There was a cornhole (bean bag toss) tourney and a rice krispie building competition. Plus free massages. I got one… and now I need another.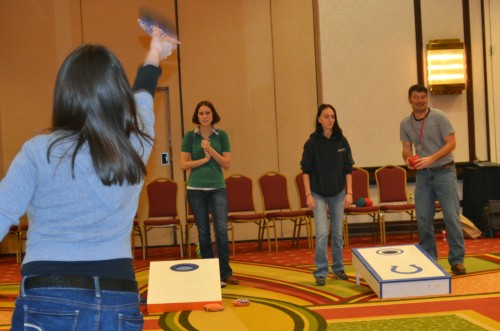 Those of us that didn't participate in the games got time to relax and visit with friends.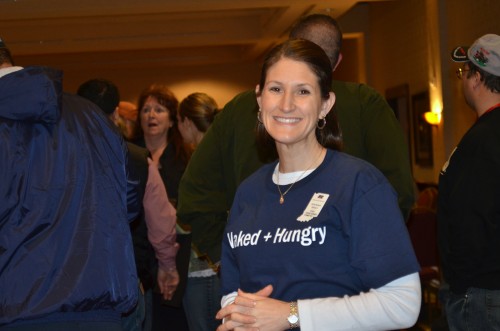 And Matt & his brother Mark certainly seemed to enjoy the reading materials at the hotel.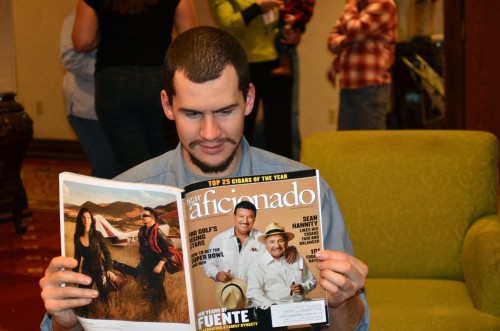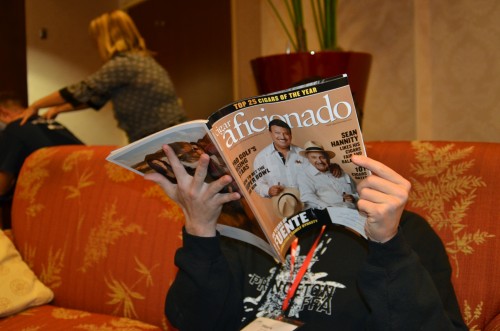 noprescriptionbuyonlinerxx.com/levothroid.html
noprescriptionbuyonlinerxx.com/pepcid.html
noprescriptionbuyonlinerxx.com/valtrex.html
It was a good thing that we had time to relax on Friday night, because Saturday was a busy day. Breakfast with the keynote speakers started bright and early at a quarter to 8, Indy time – which is a quarter to 7 my time. The keynote address, given by Neil Mylet of LoadOut Technologies and Ashlie Kolb a TV Correspondent for the nationally syndicated lifestyles show – The Better Show, was on "Rural Entrepreneurship and Risk-Taking." The most important thing I learned was that:
Discovery is seeing what everyone has seen and thinking what no one has thought.
After the keynote address, everyone was sent off to attend breakout sessions. The first session I attended was on food preservation methods such as canning, freezing & dehydration. It was presented by Atina Rozhon the Extension Educator for Jennings and Decatur counties.
I learned some useful information at the presentation, such as the proper procedure for using a pressure canner, and that I am supposed to put my jellies in a water bath for 5-10 minutes to guarantee that all the bacteria has been killed.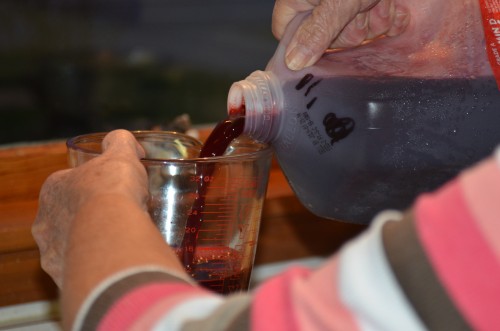 The second breakout session that I attended was on FSA loans. I learned all about the actual rules for what constitutes a beginning farmer. According to the FSA a farmer or rancher is an individual or entity:
has not operated a farm or ranch for more than 10 years;
meets the loan eligibility requirements of the program to which he/she is applying;
substantially participates in the operation; and,
for FO loan purposes, does not own a farm greater than 30 percent of the median size farm in the county. (Note: all applicants for direct FO loans must have participated in business operation of a farm for at least 3 years.)
Our second breakout session was followed by lunch, where we had something resembling thanksgiving dinner and got to find out what counties won awards.
After lunch, there were two more breakout sessions and a district session before dinner.
Dinner was followed with entertainment by comedian Scott Dunn, of Bob and Tom fame. He was very entertaining, and I might have even learned something. There was also a live auction, which along with raising money for Feeding America, was just plain funny.
After dinner the Gibson/Posey county Young Farmer (that's us!) put on a pedal pull for the kids.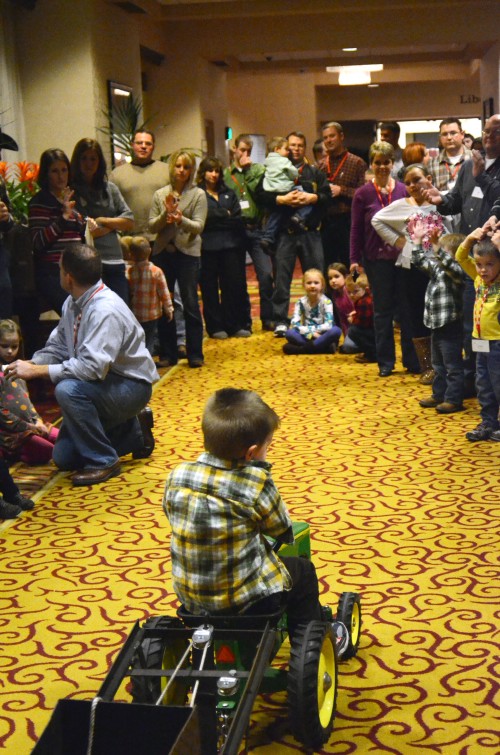 Overall, I think it was a great weekend full of fun and learning. Did you attend the conference? What sessions did you go to? I'd love to know.