Cotton and Metal
I may have used affiliate links for some of the items in this post. Using an affiliate link to purchase an item won't cost you any more money, but I may receive payment if you click on a link and make a purchase. For more information, visit the disclosures page.
Over the last few weeks, the weather has been pretty nice most of the time, so I've not spent a lot of time inside the house crafting. If it was a sunny 82 degrees at your house, you wouldn't either. But don't worry, I have been working on a couple of projects.
I've done a few more crazy quilt blocks since my last post about that project. I've got a total of 10 done. That means I'm almost halfway done with those blocks. My goal is to have 2 dozen of them and set them in a dark grey background.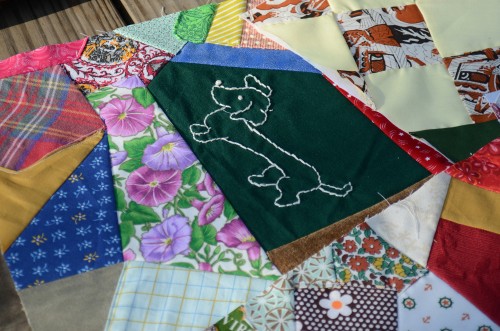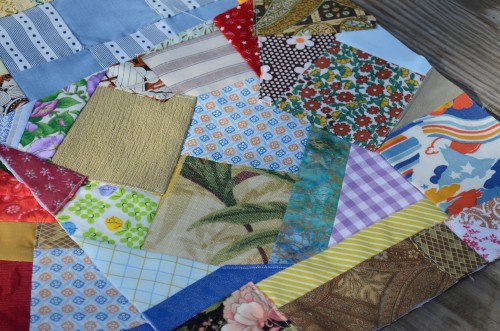 I also finally got around to another craft project I've been working on for ages. I was inspired by an iHeart Organizing project I originally found on Pinterest.

Source: iheartorganizing.blogspot.com via Andrea on Pinterest
The project called for a decorate radiator cover… which my local Do It Best and Menard's simply refer to as punched metal. I had purchased myself a piece of the metal a few months ago, when I originally found the project, but I just hadn't found the right frame – at least not for a price I wanted to pay.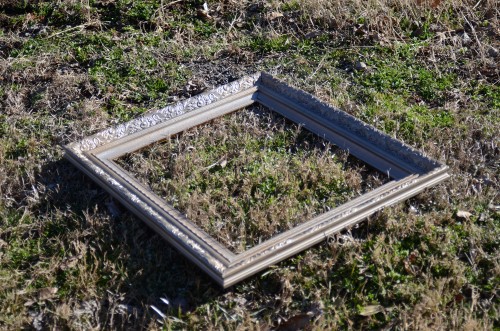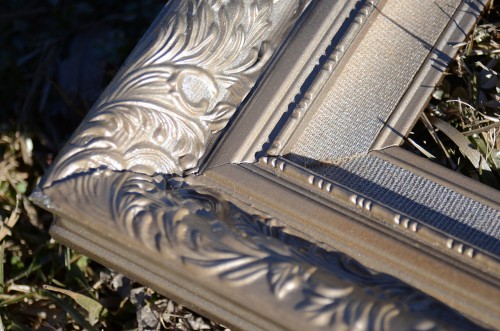 I finally found myself a frame a couple weeks ago for $5.00 at my local Good Will. It was a very pretty wood frame, with two varnishes and some cloth detailing. It was pretty as is was, but it had some damage, so I spray painted it anyway. For the purpose of the project I used a light coat of metallic paint. I love the finished look because you can still see the variation in the tones. I was actually thinking about purchasing some brass sheets from somewhere like – www.aluminiumwarehouse.co.uk, to use for my project instead. As you can guarantee that this sort of metal always looks good and pristine on any object. But I just wanted to use paint and go for something different to mix it up. And I think in this instance, I have made a good decision.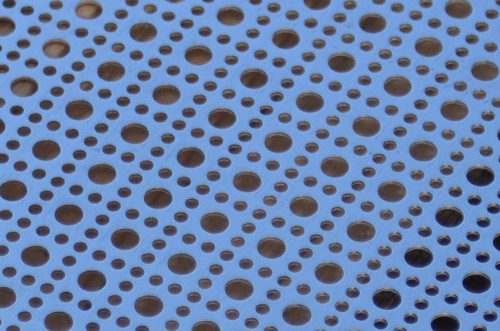 Now my metal piece was also different from the one in my inspiration project. There were lots of options for the metal, but I didn't want anything too fancy. I got myself a nice utilitarian dot pattern instead.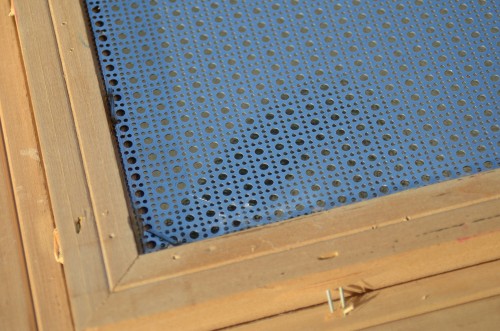 I also adhered mine a little differently than Jen over at iHeart Organizing. She cut her sheet up and attached it with packing tape to the back of a mat, but with mine I decided I wanted something a bit more stable. I used a staple gun and some E-6000 for good measure. I did have to wait for the E-6000 to dry, but it was worth it, because I don't have to worry about my metal sheet coming loose and falling out from the weight of the earrings.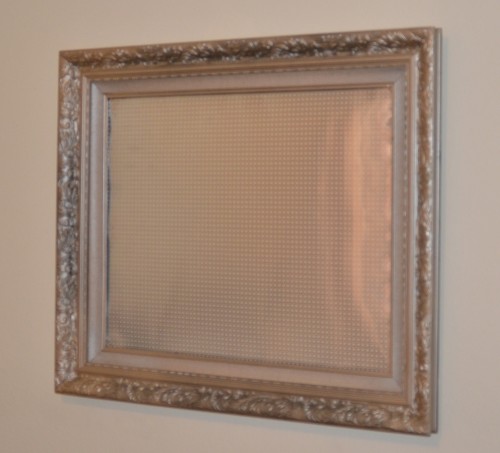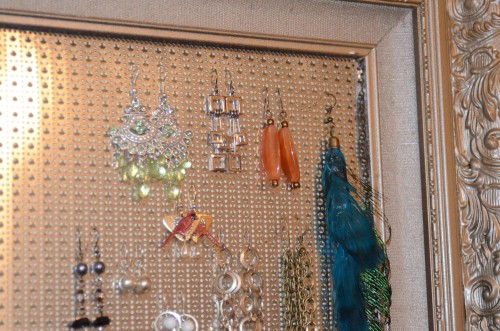 I think it turned out pretty well. What do you think? Have you worked on any craft projects lately?