GCAMA's Annual NATPA Pull
I may have used affiliate links for some of the items in this post. Using an affiliate link to purchase an item won't cost you any more money, but I may receive payment if you click on a link and make a purchase. For more information, visit the disclosures page.
Last weekend was GCAMA's Annual NATPA Pull.  Wow!  That's a lot of acronyms – but it's much faster than saying Gibson County Antique Machinery Association's Annual National Antique Tractor Puller's Association Pull.   We host our NATPA sanctioned pull each February.
Each year since the building was completed, the club has hosted their pulls inside the Pavilion at the Gibson County Fairgrounds, which means that the pull can go on, no matter the weather.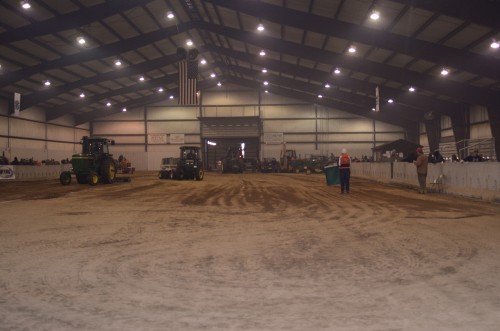 An on it went… for over 12 hours.  This year, the pull was super long, it started at 8:00am and didn't end until after 10:00pm.  But that's not terribly surprising, even running dual tracks. There were over 200 tractors at the pull signed up to make 600+ pulls.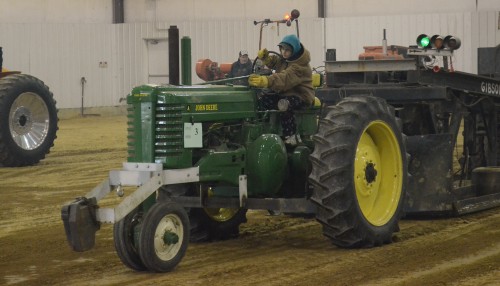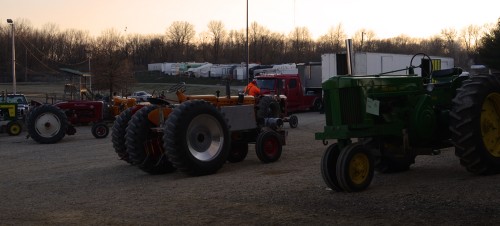 I didn't have to do a whole lot to help out this year.  I made some cookies for the bake sale, but otherwise, I wasn't in charge of anything.  However, I did go out and take photos for a while in the afternoon.  That was when Matt went to help Uncle Dave by filling in as announcer for a couple hours.