I can start the flower garden, right?
I may have used affiliate links for some of the items in this post. Using an affiliate link to purchase an item won't cost you any more money, but I may receive payment if you click on a link and make a purchase. For more information, visit the disclosures page.
As I mentioned in yesterday's post – this beautiful weather makes me want to start my garden. I'm pretty sure that it's a bit early for my veggie garden, but it's not too early for the flower garden is it? I've already noticed a few green shoots popping up from my lilies along the parking court, and the irises are already bright green and bushy. No blooms, but still a pretty green. I do love doing my own gardening, but I have thought about maybe hiring a landscaper one day just to get the ball rolling. I do have a bit of a green thumb in me, but I know that a landscaper could do so much more with my garden. Maybe in the future, I might look at using one (like the ones found at lwlandscapes.co.uk), but for now, I'll just do what I can.
Roses
I've got some a rose bush at the front of the house that probably needs trimmed, I'm just not sure how to do it. I want to make sure I get blooms, but I don't think it should be so tall and bare. When we first moved in the bush was shorter (see below) and only had 2 branches. Now it's taller than me and only has about 3 branches. I think it needs trimmed, but I'm not sure how to trim this one – if you know, tell me. If I need some expert advice I know that I can always go online to sites like https://www.lawncare.net/ to help me out!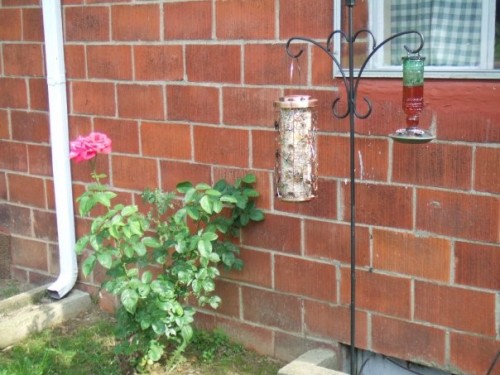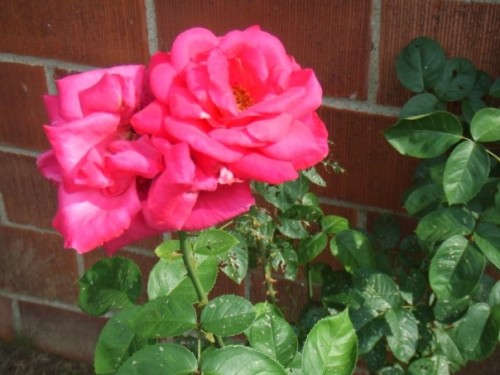 I'm also happy to say that the cuttings I made from grama's alba rose bush seem to have survived the winter. I think they need to be potted in real pots now, instead of my milk jugs. I just need to make sure that the pots drain well. I'd put them in the ground, but we are still in a rent house and I don't want to have to dig them up when we move (someday… eventually).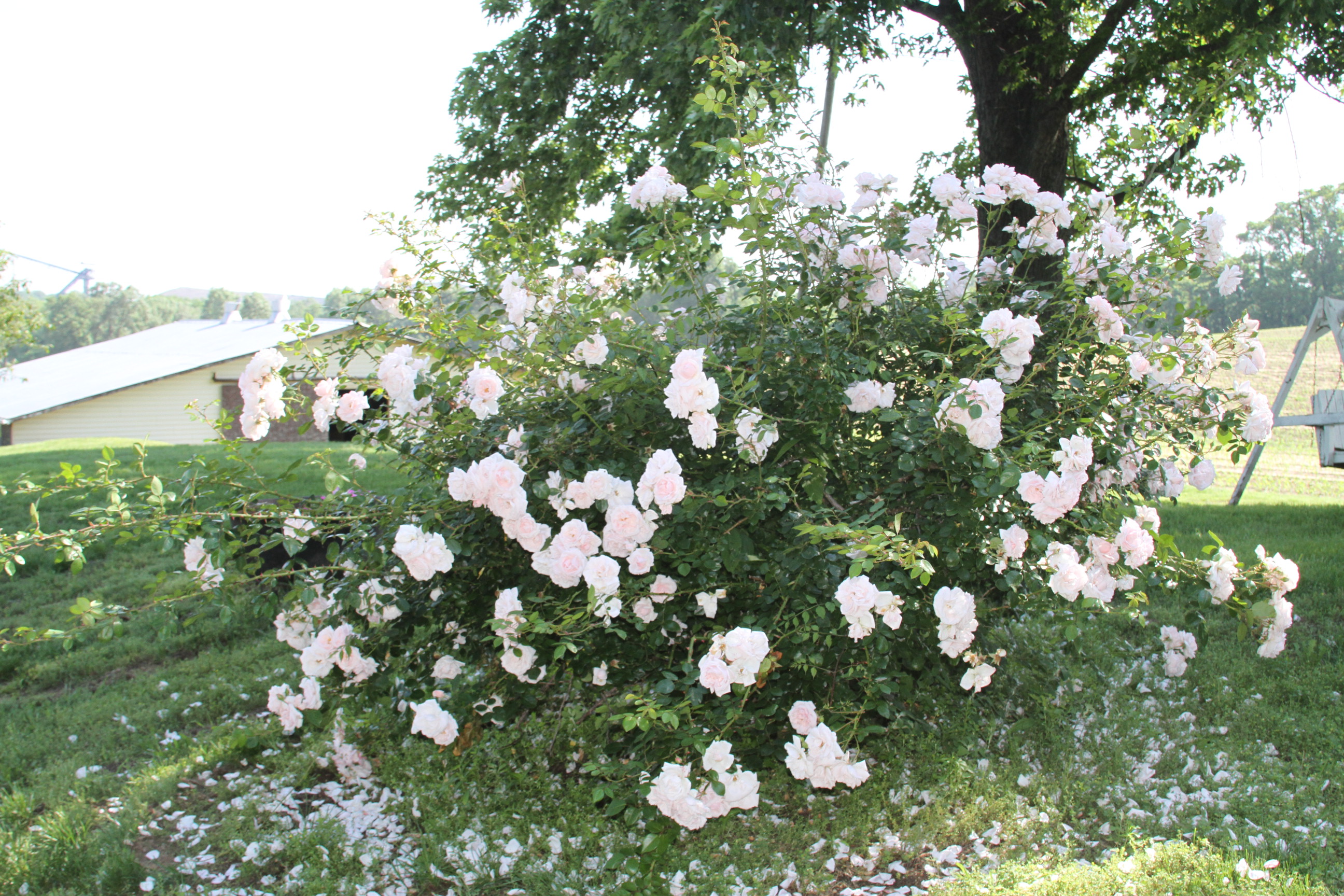 Last year, I managed to kill my blue moon rose bush I bought in town because the pot I put it in didn't have enough drainage.

Source: stakehillnurseries.co.uk via Andrea on Pinterest
I'd like to try another rose bush this year, but I'm thinking I want something deep red, not lipstick red, more like blood red. I'm just not sure if I want a border style rose, a bush rose, or a climbing rose. As easy as they are to care for, the one kind of rose I know I don't really want is a knockout rose.

Source: springhillnursery.com via Andrea on Pinterest
Lilies
I'm super excited that it looks like my lilies are starting to come up again. I've got a few oriental lilies that Matt started for me in the school greenhouse last year. They're super pretty… and I have to admit that I have a soft spot for the stargazer lilies – a friend once told me I reminded him of one.

Source: dutchbulbs.com via Andrea on Pinterest
I've also got quite a few Asiatic and day lilies. As you may know, the longer you have lilies, the more they reproduce, and you eventually end up with large bunches of them. Because of that, I was able to get most of my starts for those lilies from my grama's house a couple years ago when we separated her's. Most of mine are orange, but I have a few yellow and red mixed in.

Source: burpee.com via Andrea on Pinterest
One type of lily I would love to add to my garden is the Lily Tree. I came upon them when I was looking for giant allium, and now I feel like I must have them. You want people sized lilies, too. Trust me. Too bad I have no earthly idea where I would put them.

Source: springhillnursery.com via Andrea on Pinterest
Other Flowers
With the new season, I'd really like to expand my flower garden with some new varieties. I'm absolutely in love with a flower called Allium. They look like giant pom poms – which is amazing. They come in lots of colors, but I'm madly in love with the blue ones. It would be nice to add some blue to the garden area, don't you think?

Source: springhillnursery.com via Andrea on Pinterest
With the idea of adding more cool tones to my flowers, I've also been thinking about some lavender. I've very much in love with Burpee's Provence Blue variety.

Source: burpee.com via Andrea on Pinterest
Even though I much prefer perennials (I like only having to plant once), I love poppies and would really like to plant some at the house. I'm not sure if it's my memories of the field of poppies in The Wizard of Oz, or thoughts of Flander's Field, but the thought of those little red poppies makes me happy. Therefore, I should have some.

Source: americanmeadows.com via Andrea on Pinterest
Lastly I've been looking for some ground cover for a shady area next to the porch, since we moved in… and I've had the worst trouble coming up with anything I like. I don't just want hostas, or some other shade dwelling greenery – there should be pretty flowers too. And I think I've finally found the solution. Lily-of-the-valley.

Source: springhillnursery.com via Andrea on Pinterest
Now… if the weather will only co-operate so that everything doesn't die. The first year we were at the house I had things die of lack of water – yes even though it didn't rain, I could have watered them. I got busy and forgot. Last year, I had flowers drown. Excessive rain on clay causes some problems. Fingers crossed this year will be better, and we can enjoy our flowers, perhaps by relaxing outside on an outdoor conversation seating set.
What type of flowers are you hoping to have in your garden this year? Do have have specific types of flowers you stick with, or do you plant lots of varieties? What plants work best where you live?