Busy Busy Busy
I may have used affiliate links for some of the items in this post. Using an affiliate link to purchase an item won't cost you any more money, but I may receive payment if you click on a link and make a purchase. For more information, visit the disclosures page.
It's been a busy few days here at MiMP.  I spent my Saturday digging lilies out of Uncle Dave's yard, and my Sunday visiting with family for the Easter holiday.  Our Sunday started at Mt. Olive's Sunrise Service and then I got to go home and make rolls to take to Matt's parent's house.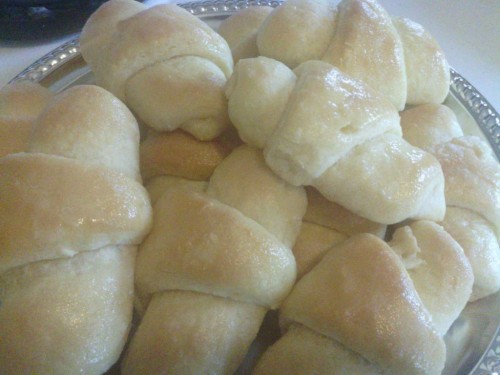 After our lunch there, we spent a good amount of time shooting.  Matt and I even went through most of  500 box of bullets.  It's a good thing that .22 caliber bullets are inexpensive.
It's really too bad that my vacation day on Monday was plagued with illness.  I took a short nap Sunday afternoon and woke up with a sore throat.  It got worse from there.  All of Monday and Tuesday I felt like the original dread pirate Roberts… very very dead.
Fortunately, I was almost back to normal on Wednesday, because the Theatre Company was presentation for the city's Stellar Grant Application.

And thanks to Tony for uploading his video of it to YouTube. It saves me from having to upload my video.
That was my week so far.  What have you done with your week?