Happy Birthday to Me
I may have used affiliate links for some of the items in this post. Using an affiliate link to purchase an item won't cost you any more money, but I may receive payment if you click on a link and make a purchase. For more information, visit the disclosures page.
For those of you who didn't already know, yesterday was my birthday.  April 15th.  I usually like my birthday, but the last couple years there's been one very annoying thing to deal with on my birthday.  Taxes.  Now don't get me wrong, I've got nothing against paying my fair share, but I hate that every year since I've been married I've owed more money to the government on tax day than I've already given them.  I even filed last year's W-4 form as married but paying at the higher single rate.  You'd think that would solve the problem, but of course it hasn't.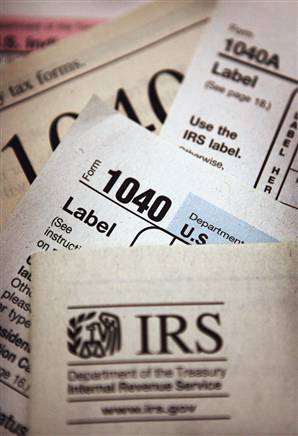 This leads me to believe that the issue isn't with my W-4 form, but with my husband's.  Somehow, even though I make less than my husband, I've given the government more money over the course of the year than he has.  To top it off, he says that he didn't fill out a W-4 form.  Apparently, at his job you fill it out once and it rolls over.  At least that's what he says.  I find this terribly strange, since every job I've ever had has required me to fill out a new one at the beginning of each year.  Does your job require you to fill yours out every year, or did you just do it once when you started?