Kayla's Getting Married
I may have used affiliate links for some of the items in this post. Using an affiliate link to purchase an item won't cost you any more money, but I may receive payment if you click on a link and make a purchase. For more information, visit the disclosures page.
As I mentioned in my last post, we had a bridal shower for my little sister last weekend.  I was a lot of fun, but it was also a lot of work. I shouldn't complain about it thought, I had a lot of help.  As the matron of honor, it was technically my job to host the party – but fortunately for me, I had a lot of help.  My other sister, Samantha, along with Shane's sister Heather, my aunts Cindy and Susan, my cousins Brittany and Natalie, Phyllis from the church, and Cassie – another of Kayla's bridesmaids.
Cindy, Natalie, Brittany, Phyllis and I all met on Saturday morning to decorate the community room at the church.  Aunt Cindy did all of the flowers.  I think they turned out great.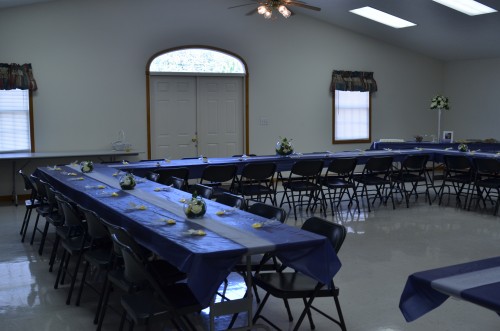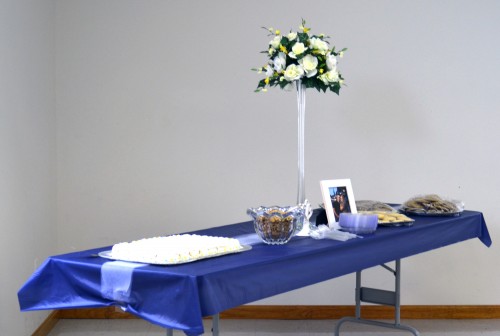 Then everyone came in a couple hours before the party of Sunday and helped get all of the food ready before the party started.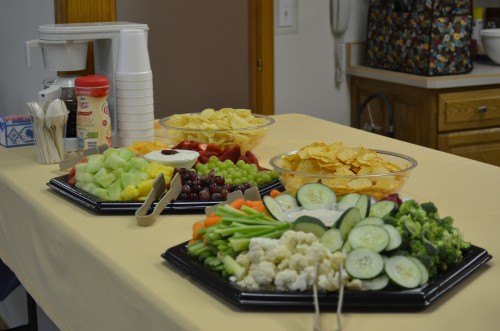 They all ran games and took care of serving food and coordinating presents during the party, which was great for me.
It gave me the opportunity to take some pictures and even visit.  I think Kayla enjoyed the party, too.  She got lots of great gifts from everyone, and got to visit with the guests.