How to Build an Outhouse
I may have used affiliate links for some of the items in this post. Using an affiliate link to purchase an item won't cost you any more money, but I may receive payment if you click on a link and make a purchase. For more information, visit the disclosures page.
Yes, this post is titled "How to Build an Outhouse." Why would I be building an outhouse? Surely you can get custom metal buildings these days. Well, yes you can, and I wouldn't personally be building an outhouse… but our local Antique Machinery Club has been building them. We've been custom building old fashioned outhouses as a fundraiser for the club.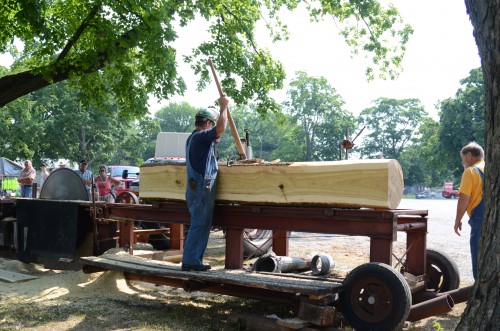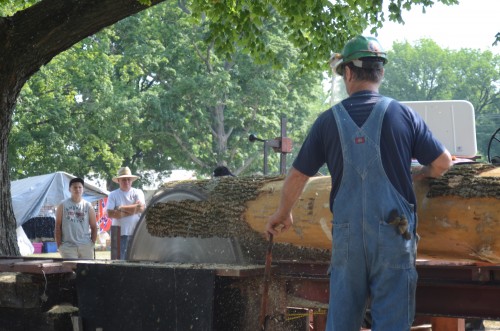 The project started at the Tractor Show, where we cut some of the wood, and got started on the first one. Since then, Mike – our resident sawmill operator – has been cutting a lot more wood, and several of the club members got together over the weekend to work on building another one.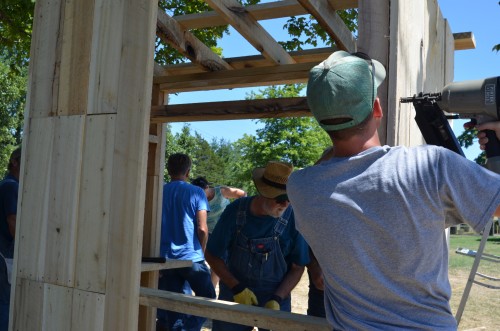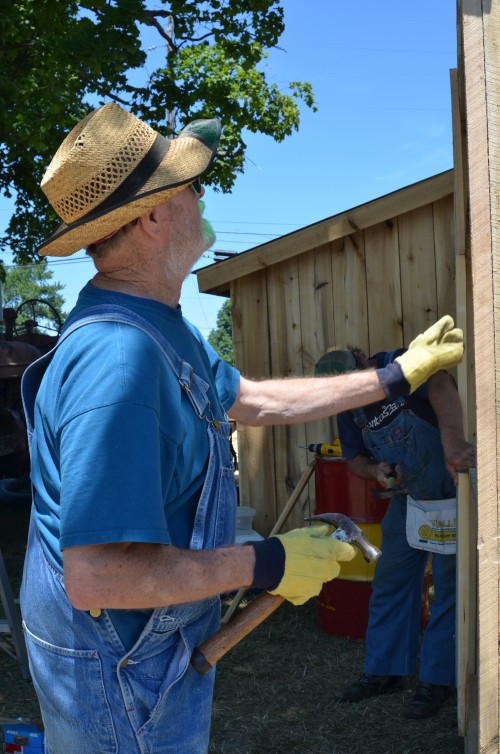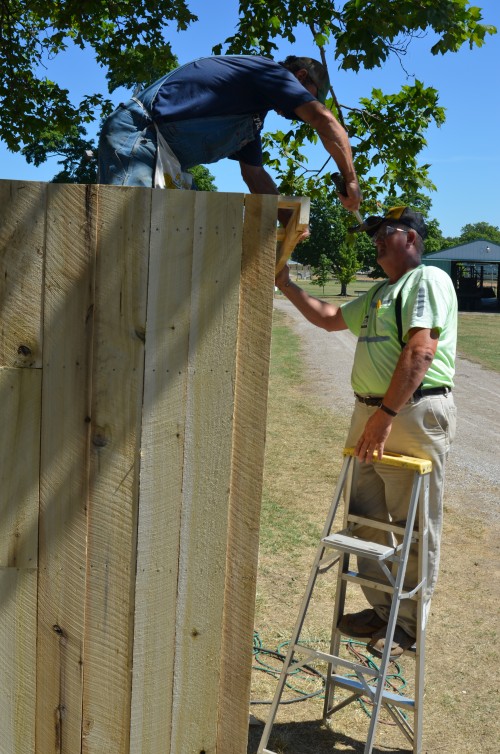 These outhouses aren't really outhouses – they're decorative outbuildings that can be used for storage. Of course, if you really wanted to use it as an outhouse, I'm sure the guys would build one for you. The great thing about this method of construction is that the whole building can be to your taste and requirements. If you wanted an outbuilding, you could request for one of the roofing companies austin to come down and install you a proper versatile roof to withstand all that nature throws at it.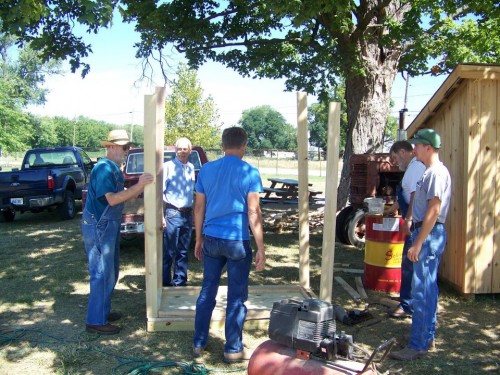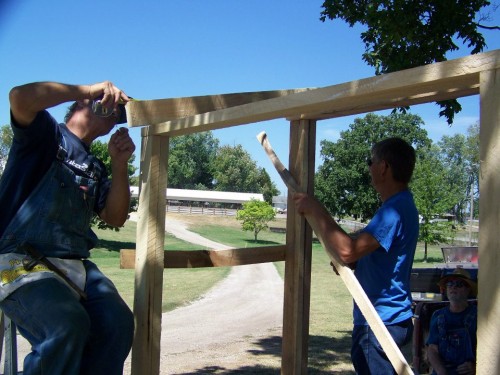 Since they are all custom made, the project starts with a base and a frame. From there, each piece of wood measured and cut individually. There really are no plans. It's hard to have them when each piece of lumber varies in width.
My husband, Matt, was out working all day. He did a lot of work with the nail gun, as well as with an old fashioned hammer.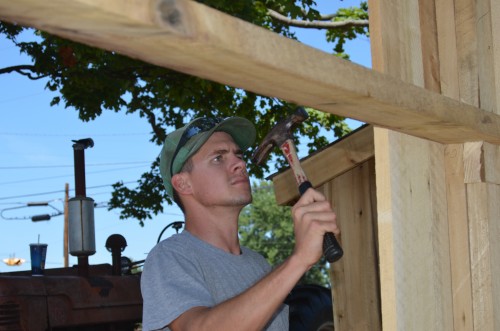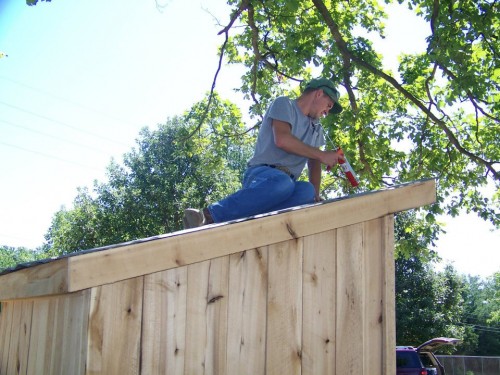 So was John – Marybeth from Alarm Clock Wars' husband. You can see a finished outhouse behind him.