Friday Favorites
I may have used affiliate links for some of the items in this post. Using an affiliate link to purchase an item won't cost you any more money, but I may receive payment if you click on a link and make a purchase. For more information, visit the disclosures page.
I'm always finding new and exciting things to love, and this week wasn't any different.  So here are a few things that caught my fancy this week (besides my husband).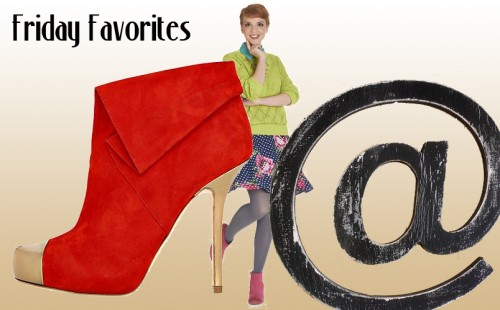 High Neck Lines for the Months Ahead
It doesn't seem to matter if you're high fashion, or indie chic – necklines are moving up.  I'm super excited about that, because I think I look great in high necklines.  I even had a high neckline on my wedding dress – and let me tell you it was hard to find.  I ended up buying a vintage dress to get it.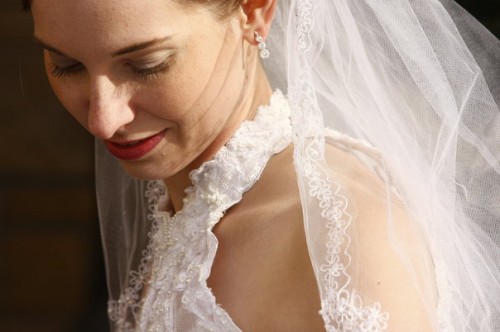 But now, those higher lines are easier to find.  Right now you could hop on over to ModCloth.com and pick up lots of great outfits like this one.
Or, if you're looking for something a little more work ready and you can afford it, stop by Saks.com and check out some of their runway ready looks like this Erdem dress.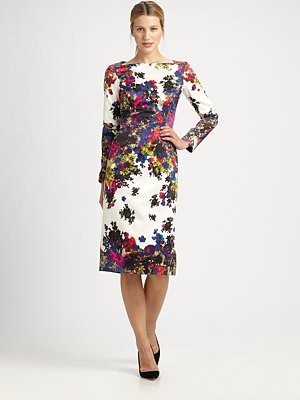 I'm sure there are lots of other great looks that don't let it all hang out.  So let me know where you find them.
Boots with Class and Spunk
Living in Southern Indiana the winter weather usually gets a bit chilly, and snowy – so I need a good boot.  Working at a university means I need my boots to be classy, but I don't want to give up my individual style.  That's why I love boots that look classy and have a kick.  I'm madly in love with these Milano Blaniks – not that I could ever afford them.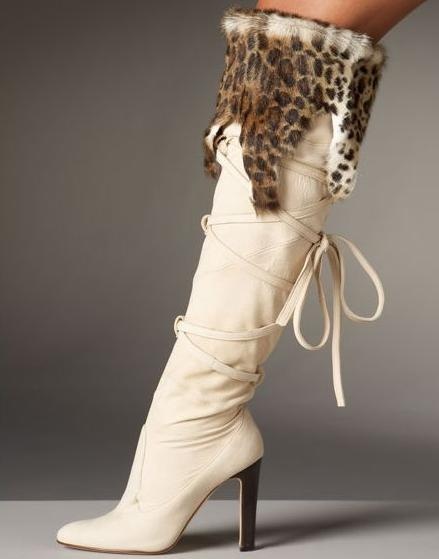 I'm also loving these Christian Louboutin boots too.  They come just above the ankle, which is different than anything I already have, and since they're black they would probably hold up a little better when I have to walk across campus in the mud and the slush.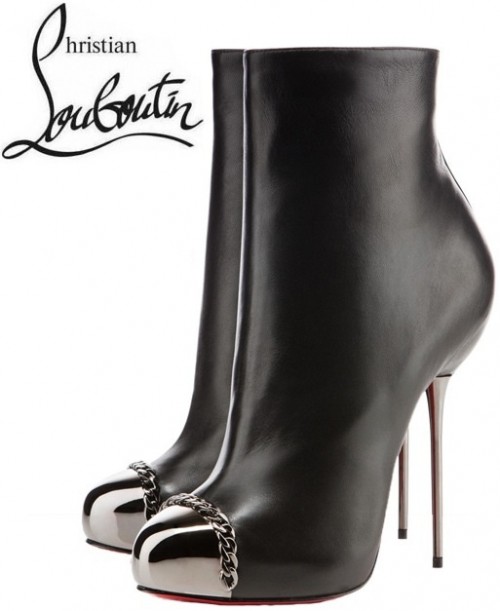 And you know I love a pop of color, so I'm kinda' drooling over these red Blumarine ankle boots.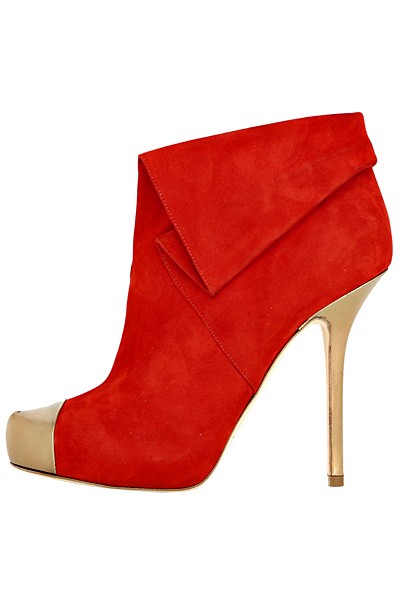 What boots are you hoping to add to your collection this fall?
@ Signs
My favorite thing this week is probably the @ signs I've seen popping up on the web and in stores.  It's really convenient for me, since my first initial is A and I do web work.  It's become a fun and funky addition to my decor.  I have three of them setting on my shelf at the office right now.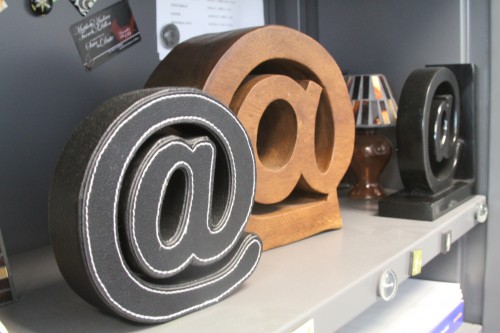 The ones I currently have in my collection have come from places like Hobby Lobby and Michael's where I just happened upon them in store.  But I've seen several online recently that I really like – including this distressed @ sign that you can pick up from the LolaMonkey Store on Etsy.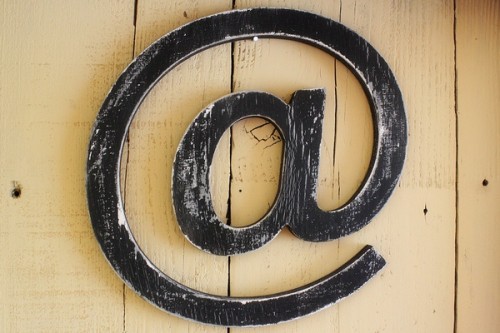 What has grabbed your attention this week?