Christmas Wreath
I may have used affiliate links for some of the items in this post. Using an affiliate link to purchase an item won't cost you any more money, but I may receive payment if you click on a link and make a purchase. For more information, visit the disclosures page.
A couple months ago, my sister asked me to make her a Christmas wreath.  So, we went down to Hobby Lobby and picked up a wreath, some decorative picks, and a few flowers.  I love the Hobby Lobby weekly sales.  We got a great price on everything.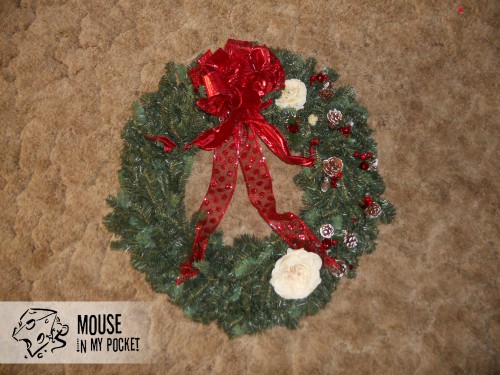 For most of the last month, all those supplies for the wreath have set at my house next to the kitchen table collecting dust.  I finally occurred to me last weekend, after sewing all day, that Thanksgiving was this week, so I needed to get that wreath done for her to use next week.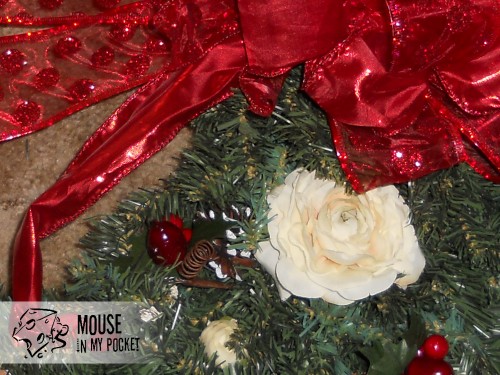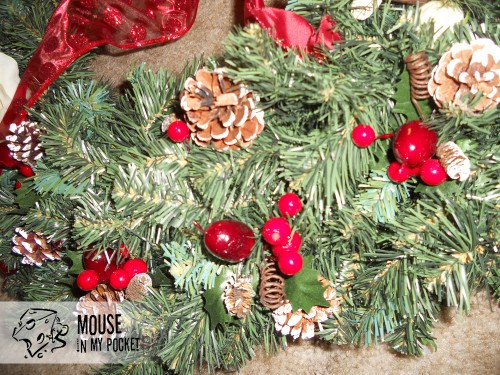 The finished product is a simple pine wreath, with an asymmetrical design.  She seemed to like it, but what about you?  Do you like asymmetrical wreaths, with the flowers, etc. all in one area, or do you prefer wreaths with a fuller, more balanced look?