Simple Gathered Skirt
I may have used affiliate links for some of the items in this post. Using an affiliate link to purchase an item won't cost you any more money, but I may receive payment if you click on a link and make a purchase. For more information, visit the disclosures page.
I recently saw a super cute skirt tutorial on Pinterest for Simple Simon & Co.'s Vintagely Modern Skirt.  I fell in love with it pretty much immediately.
The one problem?  The tutorial is really for a little kid's skirt.
Well, I tried it anyway.  And I'm happy to report that it looks great even with no alteration to the pattern.  Now, if I wanted it to look exactly the same on me as it does on the mannequin, I would need to loose 5 inches off my hips and use 4 WOF instead of 2. But, honestly, I don't think it looks bad with the 2 WOF.  It's a much more subtle look.  Which might be a good thing with my wide hips.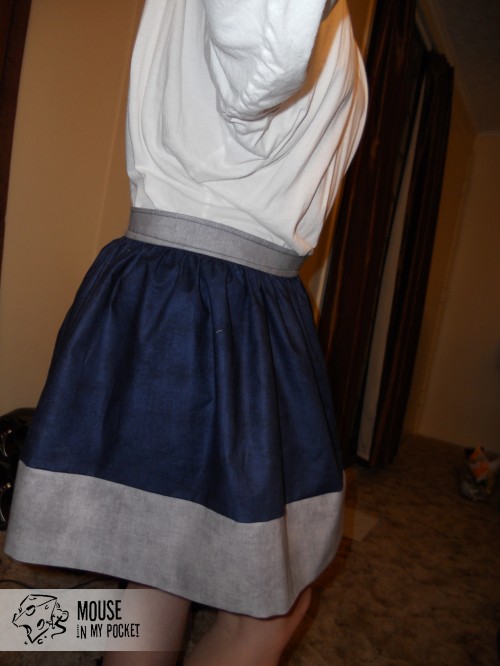 I chose to make my skirt in deep blue and grey.  I'd been eying these Riley Blake fabrics for a while, and thought this would be a perfect project for them.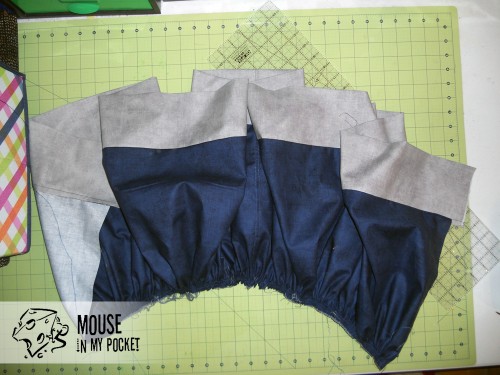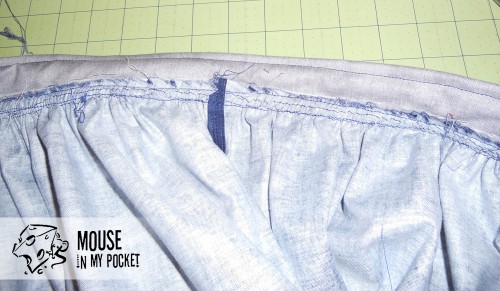 This was an interesting project for me.  I'd never done a project that required actually gathering fabric before.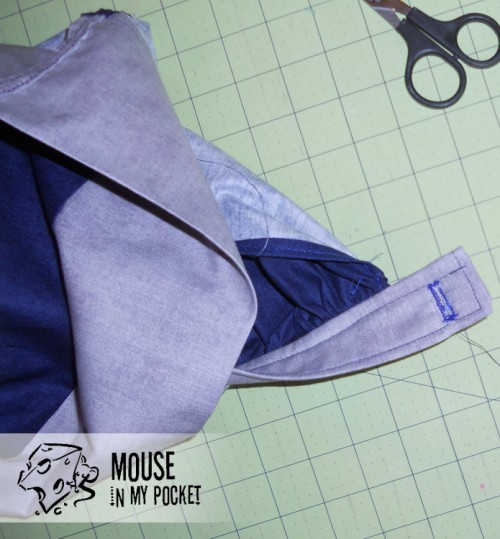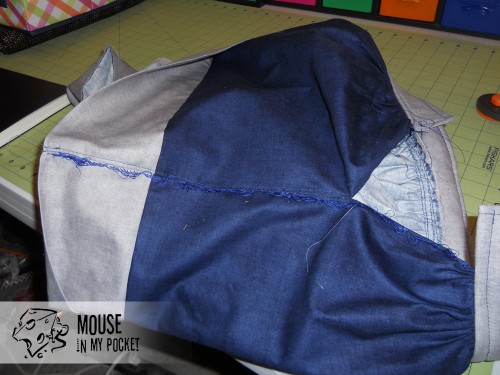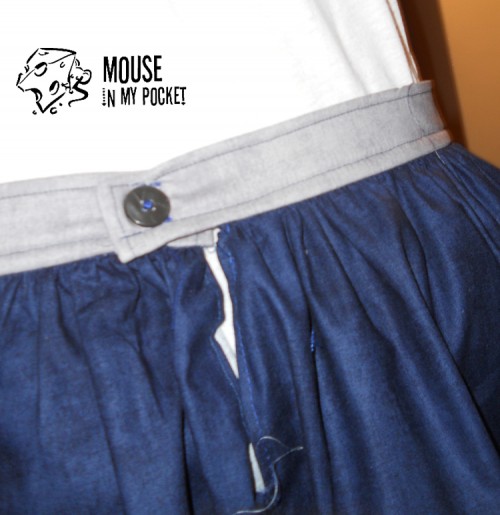 Otherwise, it was a pretty simple project.  My only issues were stabbing my finger with the needle when I sewed on the button, and a bobbin tension issue that required ripping out my last seam.  I also may add an extra button or 2 on the back opening, or at least close it up some more, but it's not noticeable if you don't tuck a white shirt into it.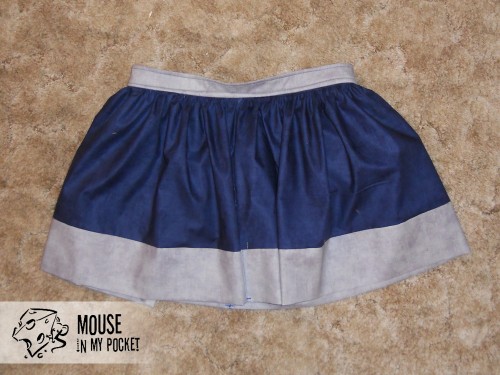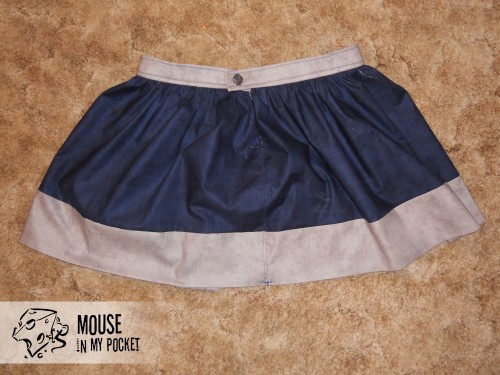 Once it was finished, I think the skirt was a success.  It's definitely not perfect, but it still looks good on.  And hey, since it's Theatre Company colors, I might just wear it for our board photos later this month.