5 for 5 Patterns
I may have used affiliate links for some of the items in this post. Using an affiliate link to purchase an item won't cost you any more money, but I may receive payment if you click on a link and make a purchase. For more information, visit the disclosures page.
I needed some interfacing last weekend, so I stopped down at my local Jo Ann's while I was waiting for my favorite LQS to open.  Yes, I know I could have purchased my interfacing there, but I like to buy local when I can.  While I was there, I thought I would look at the patterns, and I was happy to see that the McCall's patterns were 5 for $5.  Since they are normally about $10 each, it was a super good deal.  Needless to say, I picked a few out.
I got this great lined coat pattern which I hope to make using a laminate on the outside for a fun spring raincoat.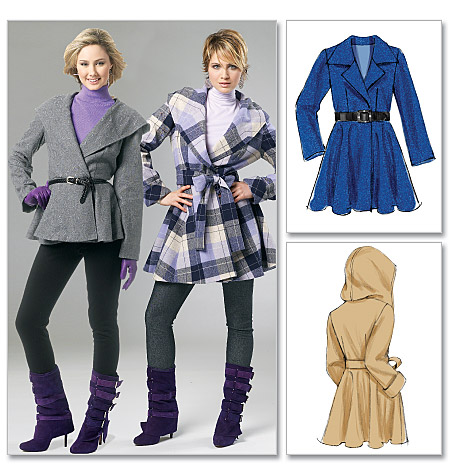 That is, if I can convince myself to cough up the money for the laminate yardage. Did you know that stuff runs about $20/yard?  It is 60 inches wide, but still.
I also picked up a pattern for a pair of pants.  I've made some little elastic sleep shorts, but I think a real pair of pants would be a nice learning experience for me.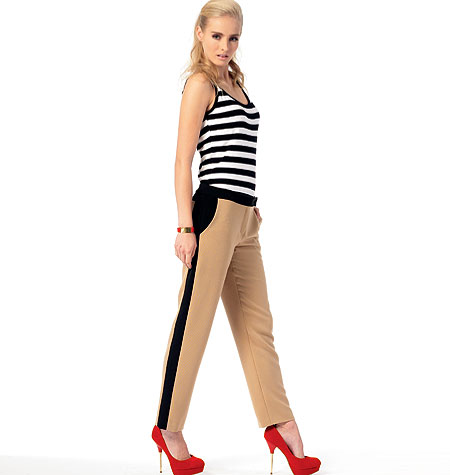 I'm actually thinking that this pattern would be great for making shorts that are actually the length I want.
I picked up a couple different shirt patterns.  I think it will be helpful for me to do some more shirts, and work more with some silkier materials I've had trouble with in the past.  This pattern will be great for that.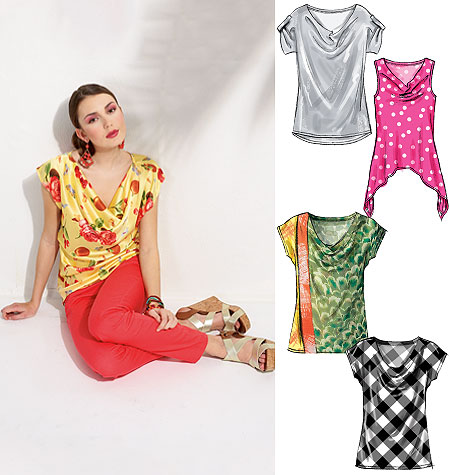 And this pattern will be great for working with matching patterns, and details like buttons and string ties.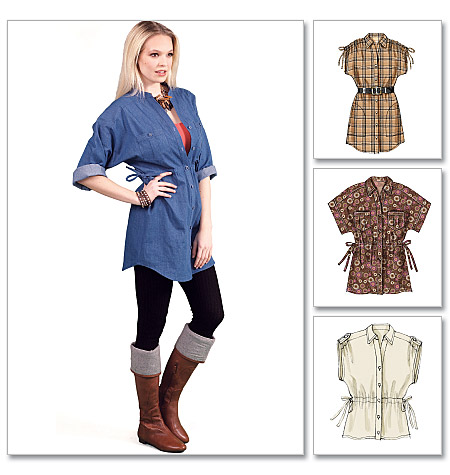 I've actually got plans to do this in a nice voile – probably English Garden in pine from the Amy Butler Soul Blossoms collection.
Can you recommend any patterns that were helpful for you to learn new techniques?