Things I Learned from Alton Brown
I may have used affiliate links for some of the items in this post. Using an affiliate link to purchase an item won't cost you any more money, but I may receive payment if you click on a link and make a purchase. For more information, visit the disclosures page.
I love making food, especially this time of year.  It's a time when vacation gives me the opportunity to spend as much of the day as I want in the kitchen, and no one complains that I want to use real butter, lard, and 11 pound bars of eating chocolate in my recipes.
As you may remember, I got some great Alton Brown cookbooks a couple years ago.  I'm Just Here for the Food and I'm Just Here for More Food are amazing books, that are set up differently than your regular cookbook. They are organized by process.
The first book, I'm Just Here for the Food is subtitled Food + Heat = Cooking.  It's all about learning to use different cooking processes to get the best results from your ingredients. Now, I'll admit that I haven't used this cookbook anywhere near as much as I should have, but that hasn't kept me from learning a lot about cooking from this book.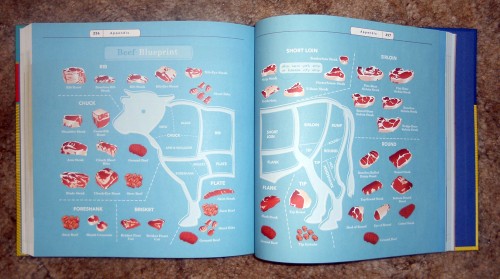 It's what got my through the purchase of our first quarter beef.  I sat there with my copy of the book open to the beef blueprint while I was on the phone with the butcher about our processing, and I'd say we did pretty well.
I'm Just Here for More Food is subtitled Food + Mixing + Heat = Baking.  It's been even more useful than the first book… probably because I do a lot more baking than traditional cooking.  This book, like it's predecessor is organized by method, in this case, mixing method.
It really helped me to understand how to properly execute my recipes.  Which is a good thing.  It has led to much better tasting baked goods, with fewer fails.
Of course, I haven't learned everything from Alton in those books. I also have Good Eats: The Early Years and Good Eats: The Middle Years (there is also Good Eats: The Later Years if someone wants to buy it for me), plus the first and second season of Good Eats on DVD.
As if that wasn't enough, I also try to keep an eye on the Alton Brown website for new tips, tricks, and recipes that I might find useful… and follow him on twitter… he's full of amazing tips.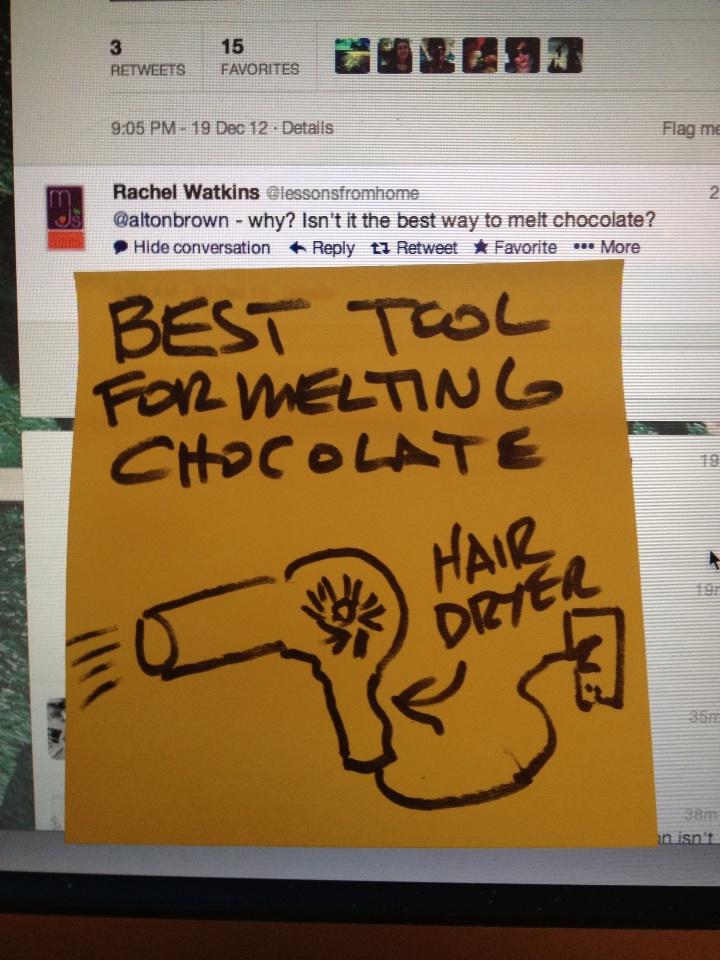 And yes, I know I have a problem… but how can you not love someone that makes you cooking process not only easier, but more enjoyable?  Do you have a favorite chef, or person who has inspired you to cook?  What is the coolest thing you've ever learned from them?