April Showers Raincoat
I may have used affiliate links for some of the items in this post. Using an affiliate link to purchase an item won't cost you any more money, but I may receive payment if you click on a link and make a purchase. For more information, visit the disclosures page.
April showers bring May flowers, and a great excuse to make myself a super cute new rain coat.  I picked up the Amy Butler Rainy Days Hooded Raincoat Pattern (or make one for your kids) at my local fabric store, along with some great fabric.
For my exterior, I went with a polyurethane laminate. I used the Michael Miller Dumb Dot  in Sea.  The interior of my jacket is a basic poplin (or quilting cotton), Backyard Party from the Michael Miller Backyard Baby line by Patty Sloniger.
This project had several firsts for me.  It was my first time working with laminate fabric (which I used for the exterior), my first time setting sleeves, and the first time I've installed a hood.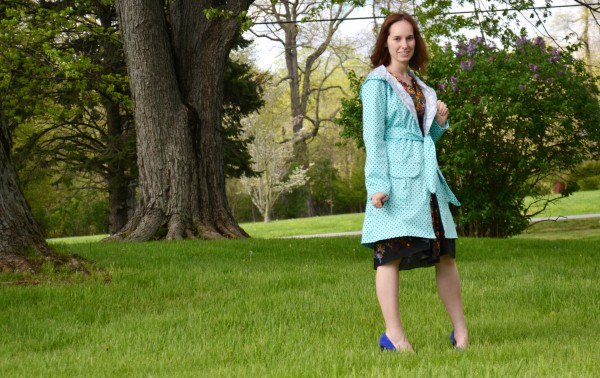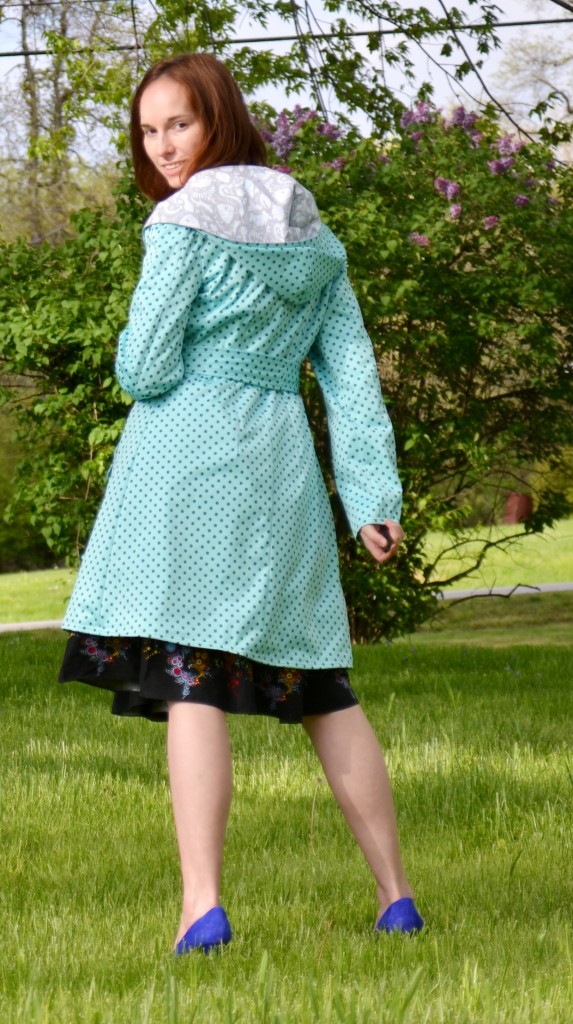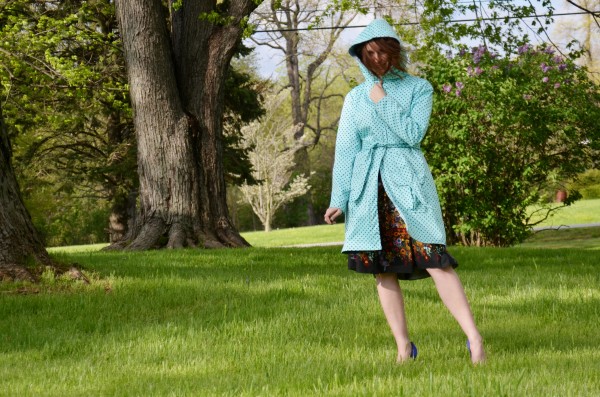 I really had a great time putting this together.  The only thing I haven't done yet is to install the buttons.  I don't really need them, since the belt holds the jacket together.  That gives me the luxury of taking the time to figure out  my button hole foot before I add them.  I'd hate to ruin such a nice coat with ugly button holes.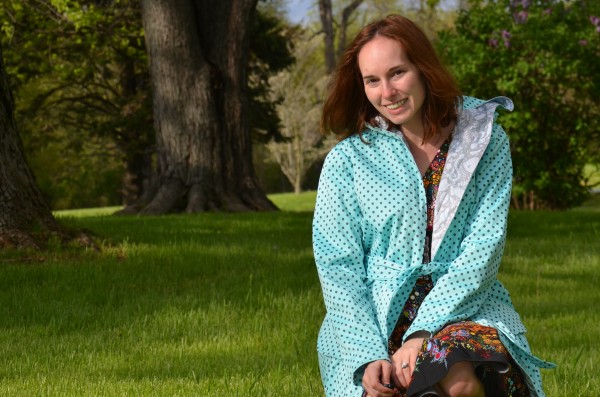 Have you made any special projects recently?
We're sharing over at:
Make It Wear It Thursday at The Train to Crazy