Classic Navy Pencil Skirt
I may have used affiliate links for some of the items in this post. Using an affiliate link to purchase an item won't cost you any more money, but I may receive payment if you click on a link and make a purchase. For more information, visit the disclosures page.
Yesterday, I shared with you the floral pencil skirt I originally made as a wearable muslin.  Today, I'm sharing the skirt that muslin was for.  I present to you a classically simple navy twill pencil skirt.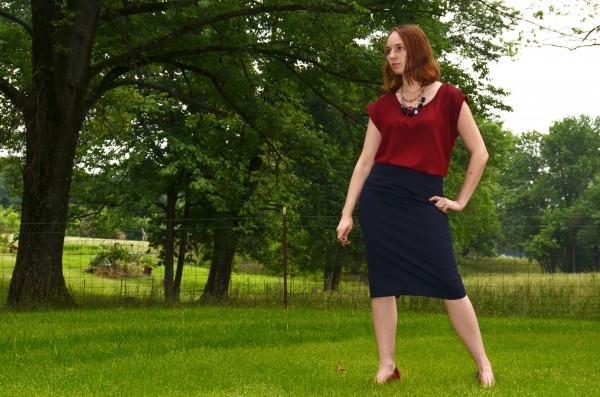 This is the second of my Summer of No Pants 2013 (#SONP2013) sewing projects. The twill I used for this skirt is Robert Kaufman in Midnight.  I love the texture of the twill and how professional it makes the skirt look.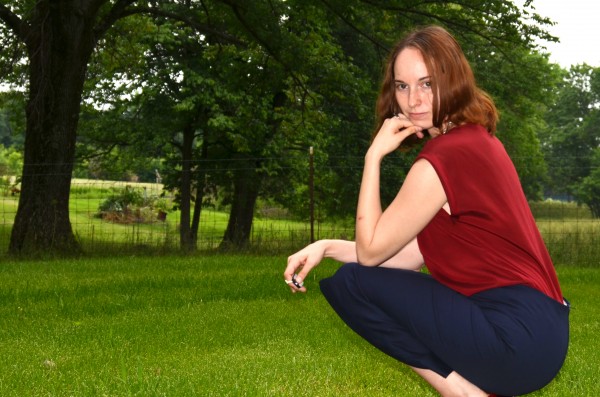 This skirt uses the pencil skirt pattern from Gertie's New Book for Better Sewing.  The version in the book has a high waistband, but I chose to leave it off in both of the versions I have made so far.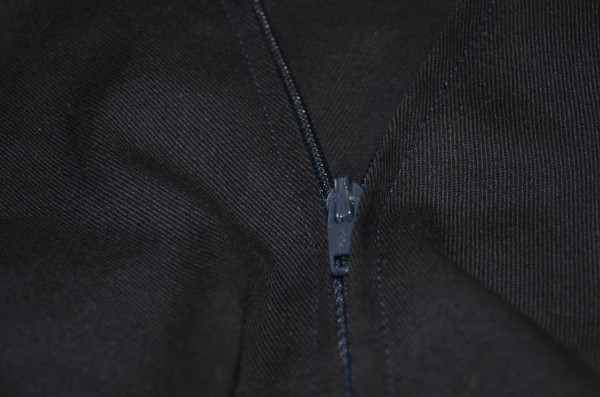 I'm super proud of how well I did installing the zipper on this skirt.  Thanks to Craftsy for the free class on Mastering Zipper Techniques. Take it. It's free, so you have no excuse not to.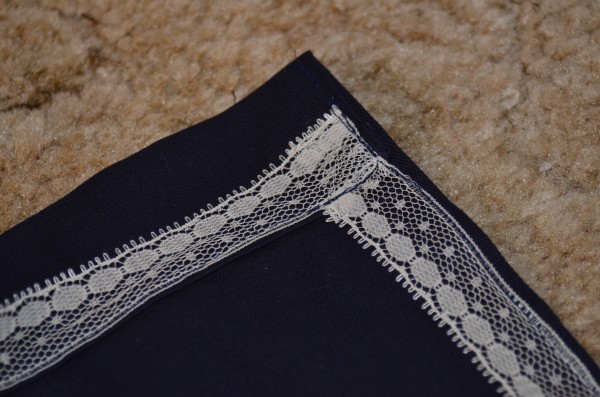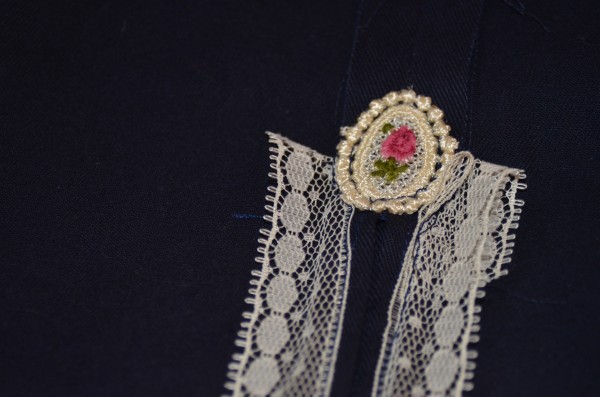 I added some detailing to the interior of this skirt, using some of grama's vintage lace as seam binding and a little floral embellishment at the top of the vent.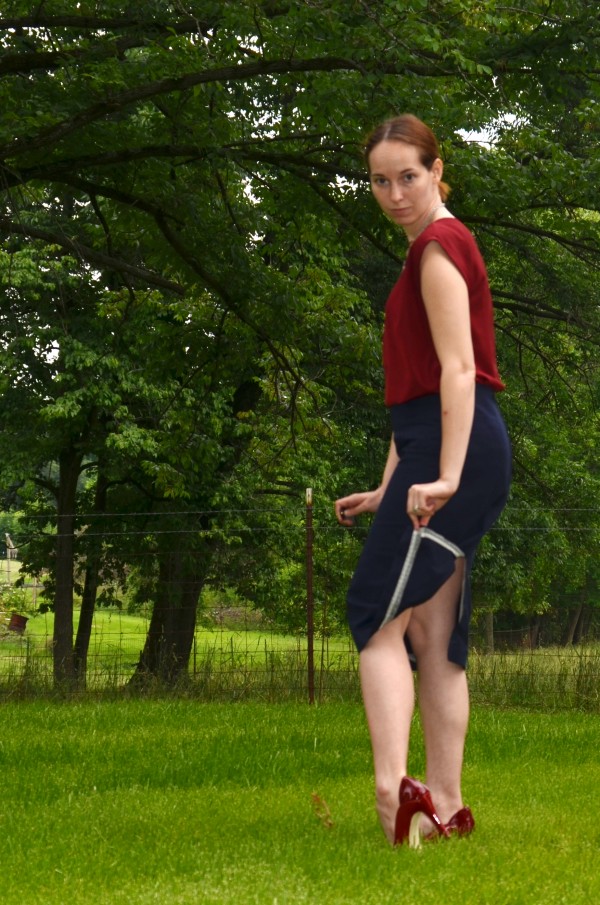 I love those little details, even if most people will never know they're there.  Do you like to add little details like this to your projects?
We're sharing this over at:
Make It Wear It Thursday at The Train to Crazy