The Mini Aeroplane Bag
I may have used affiliate links for some of the items in this post. Using an affiliate link to purchase an item won't cost you any more money, but I may receive payment if you click on a link and make a purchase. For more information, visit the disclosures page.
Last week I showed you all the Sew Sweetness Aeroplane Bag that I made.  It's a super great bag with an easy to follow pattern.  I've currently got all my workout stuff in it, so I can just throw it in the car and change to go for a run during lunch.  The only problem is that the bag is a bit too big for my everyday use.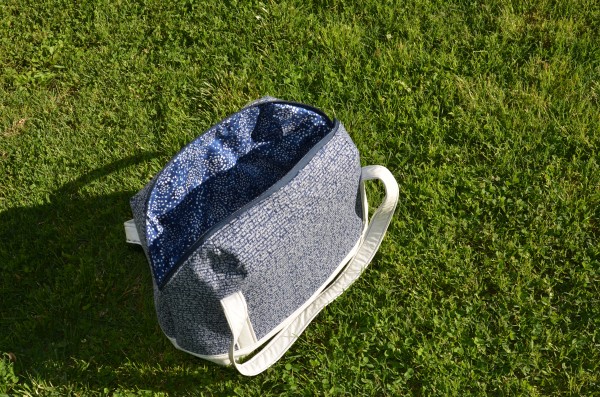 Solution?  Make a smaller version, of course.  I already had all of my instructions printed off, so all I needed was a smaller version of the template.  For my Mini Aeroplane Bag, I decided to go with the regular bag, instead of the long one. That meant I only needed to print out the regular template at a smaller size.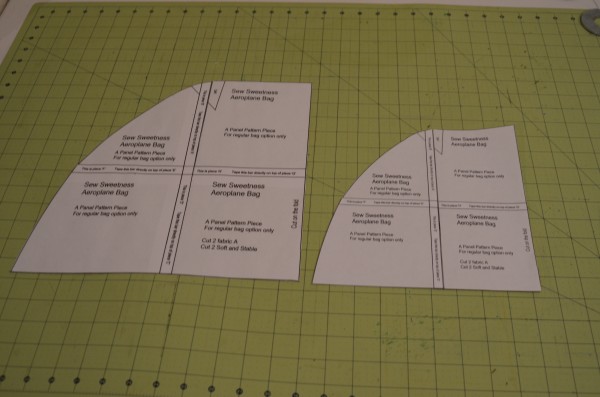 I wanted something about half the size of the original.  To do that, I opened the PDF file and printed the template pages I needed at 75%.  From there, I taped them together, and basically followed the pattern, adjusting as I needed to accommodate for the new size.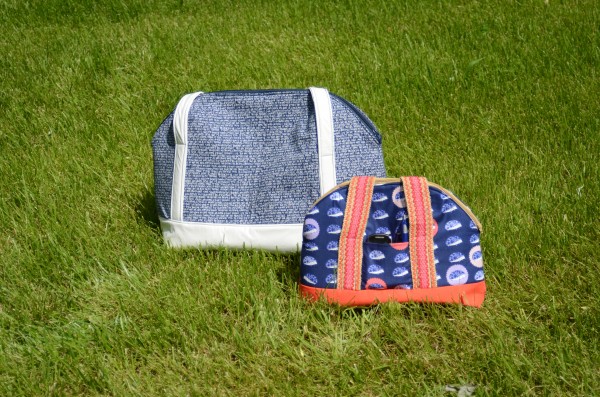 The best part about shrinking the pattern down is that my new template was just under 1/4 yard tall, so I was able to make use of a couple of my favorite 1/4 yard pieces that I hadn't had a project small enough for.  For the exterior part A, any 1/4 yard WOF will work.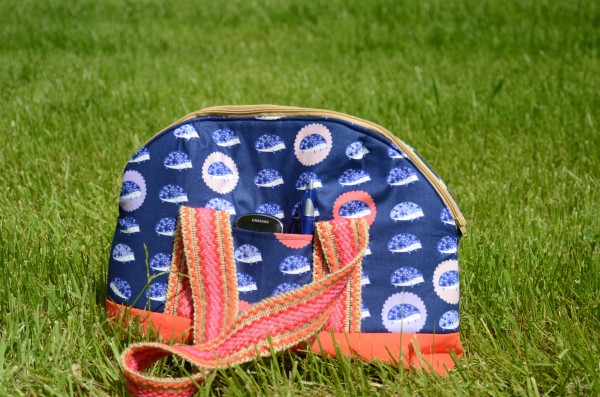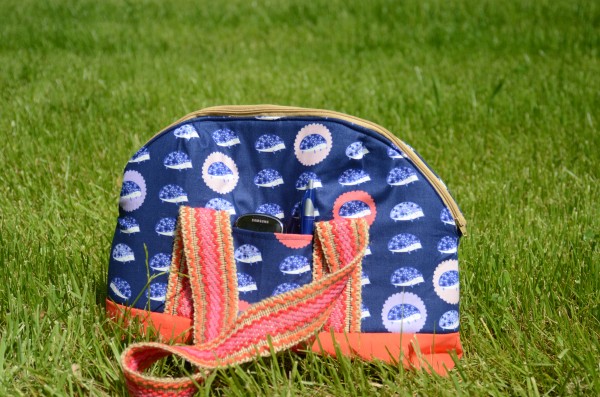 Needless to say, I was super excited.  I actually ended up using the template piece and a matching bottom for the interior so I could use my other piece of Lizzy House Outfoxed.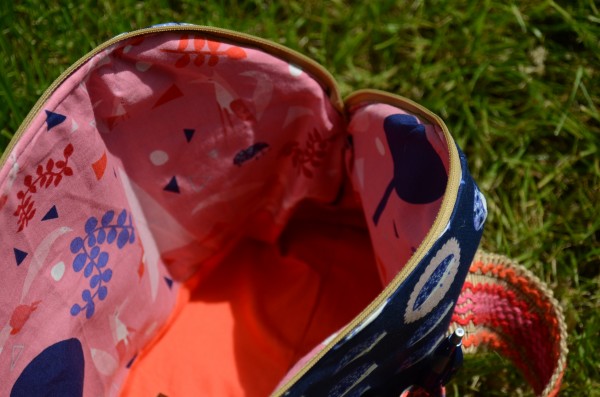 For this bag, I ended up adding an external pocket for my cell phone, but the pattern really needs some interior pockets.  That will be the goal if I make another one… how to add interior pockets to keep all my stuff organized.
The straps on this one are a double layer of upholstery trim from grama's stash.  I haven't the slightest idea what she used it on, but what was left worked great as bag straps.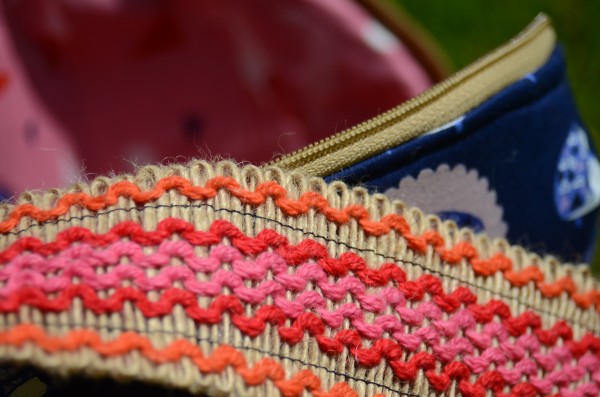 Have you ever made a larger or smaller version of your favorite bag pattern?  How did it turn out?
We're sharing this project over at:
Take a Look Tuesday at Sugar Bee Crafts
Make It Wear It Thursday at The Train to Crazy