Dill Pickles
I may have used affiliate links for some of the items in this post. Using an affiliate link to purchase an item won't cost you any more money, but I may receive payment if you click on a link and make a purchase. For more information, visit the disclosures page.
With over 6 gallons of Bread and Butter Pickles in my root cellar, I decided to try a new pickle recipe – Dill.  My handy cook book even had a couple variations of Dill pickles – regular and kosher.  I haven't the slightest idea how one is more kosher than the other, but it doesn't matter much.
All dill pickle recipes seem to call for those tiny 3-4 inch dills.  Honestly, who picks them when they're that size?  And how many plants do you have to have to get enough cucumbers to make a batch?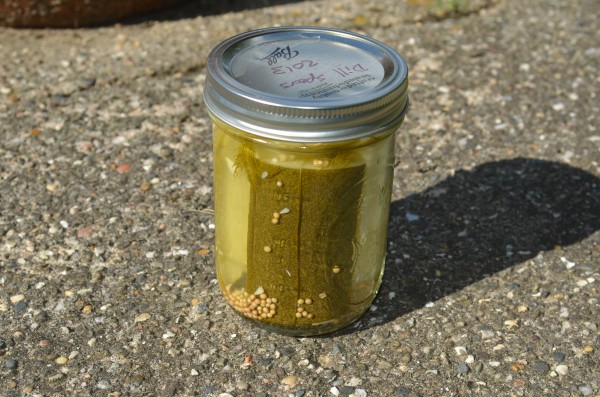 Instead of those tiny pickles, I started with my regular, large sized cucumbers and cut them into spears.  Then I simply packed the spears into the jars, just like I was working with the smaller cucumbers.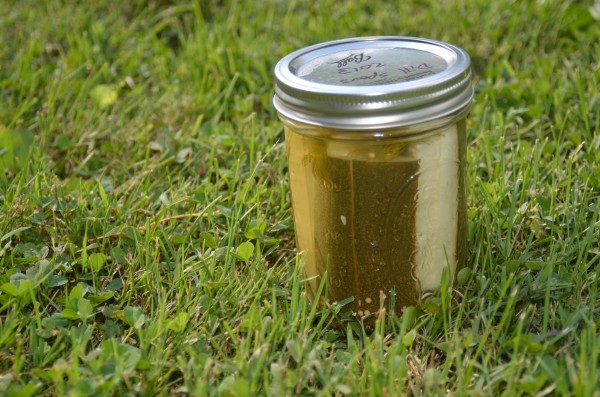 Give it a try yourself.  You'll love how easy these basic dill pickles are to make.
Printable Recipe
Dill Pickles
Ingredients
Enough cucumbers to fill 10 pint jars

varies depending on size of cucumbers

10

heads fresh dill

5

teaspoons

mustard seed

5

tablespoons

pickling salt

2

cups

white vinegar

4

cups

water
Instructions
Rinse, scrub and slice cucumbers.

Pack loosely in pint jars (or jar size of your choice).

In each pint jar add 2 heads fresh dill and 1/2 teaspoon mustard seed.

Make brine from vinegar, water and pickling salt.

Bring brine to boil.

Fill jars within 1/2-inch of top with brine.

Adjust lids.

Process in boiling water bath for 20 minutes (start timing as soon as jars are placed in water).