Pickled Peppers
I may have used affiliate links for some of the items in this post. Using an affiliate link to purchase an item won't cost you any more money, but I may receive payment if you click on a link and make a purchase. For more information, visit the disclosures page.
Right now, my garden is full of peppers, mostly banana peppers. You know the ones I'm talking about.  They come in the box when you order pizza from town (at least when you order it from Papa John's).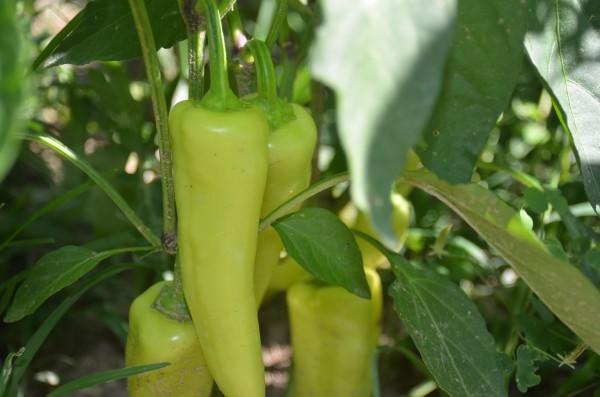 With just two of us, I think the 4 banana pepper plants he planted might have been a bit much.  Oh well, that's what canning is for, right?  I decided to take a cue from Peter Piper and make myself some pickled peppers.
Peter Piper picked a peck of pickled peppers,
A peck of pickled peppers Peter Piper picked.
If Peter Piper picked a peck of pickled peppers,
Where's the peck of pickled peppers Peter Piper picked?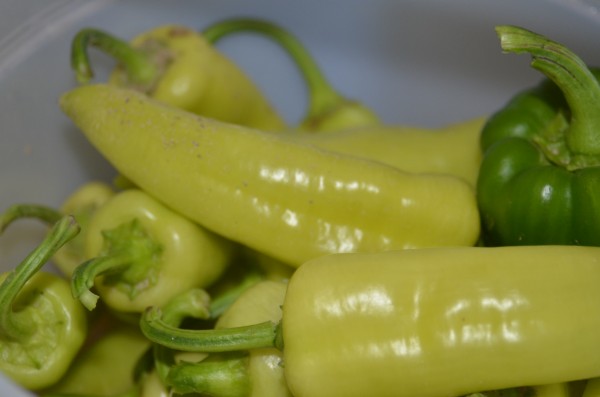 Though, I'd love to know how he managed to pick pickled peppers.  Last time I checked, pickling was a process done after the peppers were picked. But hey, maybe he has a magic hydroponic garden where he grows his peppers in vinegar.  Since I don't, I did my pickling the old fashioned way.
This recipe is super easy, and if you do any pickling at all, you'll have the ingredients on hand. The best part is that it only took me about an hour to slice everything, fill jars and process.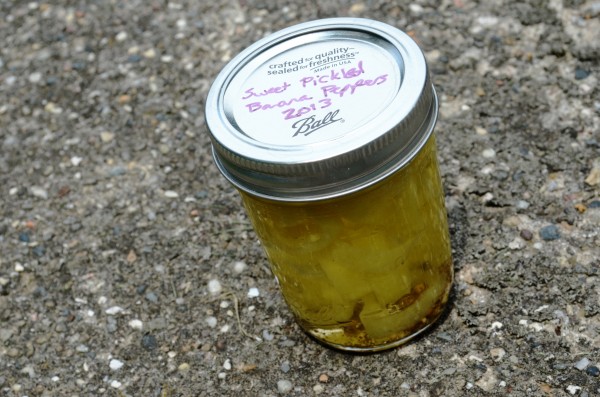 Printable Recipe
Sweet Pickled Banana Peppers
Ingredients
1/2

gallon

fresh banana peppers

or whatever kind you happen to have – This is 1 ice cream bucket full.

4

cups

white vinegar

1 1/3

cup

granulated sugar

1

teaspoon

mustard seed

1

teaspoon

celery seed
Supplies
canning Jars with matching lids and rings

-these work well in 1/2 pint canning jars

canning pot for water-bath canning
Instructions
Wash, remove the seeds from your peppers, and slice into rings. (I actually find it easier/faster to slice my peppers then pop the seed section out of the pepper rings.)

Sterilize your (1/2 pint) jars – I usually need 6 or 7 (you can do these in larger or smaller jars if you like).

Fill jars with pepper slices.

In large pot, over high heat, mix vinegar, sugar, mustard seed and celery seed.

Bring to rolling boil.

Using ladle, pour hot pickling juice into jars, filling to within 1/2-inch of top.

Wipe jar rims, place on lid and screw bands on finger tight.

Place jars into water-bath for 10 minutes to complete the sealing process.
Recipe Notes
If your jars don't seal, you can change lids and reprocess within 24 hours, or just put in the fridge and use first.