Rainy Days
I may have used affiliate links for some of the items in this post. Using an affiliate link to purchase an item won't cost you any more money, but I may receive payment if you click on a link and make a purchase. For more information, visit the disclosures page.
It looks like rainy days are here again.  The weatherman is calling for a chance of rain every day for the rest of the week.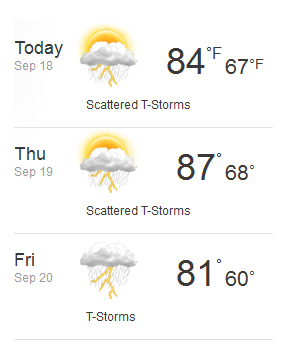 On the plus side, rainy days like this put me in a mood to sew, so I might actually have a new project to share with you next week.  I have a few projects you haven't seen yet, but they are part of Purse Palooza.  So, I don't want to share them with you here until after they have been featured over at Sew Sweetness.
Does the weather affect the type of projects you like to work on?  What do you like to do when it rains?