Date Night Bag
I may have used affiliate links for some of the items in this post. Using an affiliate link to purchase an item won't cost you any more money, but I may receive payment if you click on a link and make a purchase. For more information, visit the disclosures page.
This bag is yet another variation on the Michelle Patterns Pleated Wristlet.  It's made from my enlarged template, sans pleating.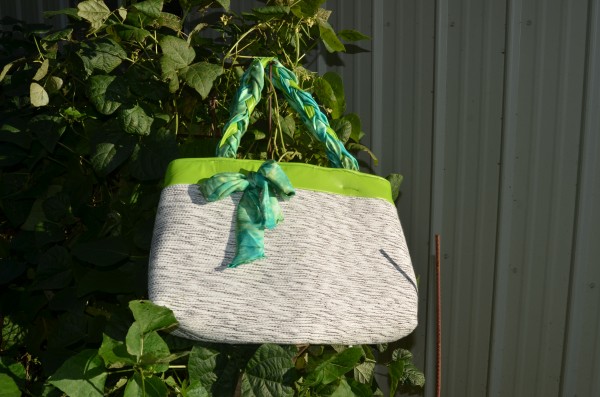 The exterior of the bag is made from lime green sheepskin leather and raw silk.  The lining and detailing on the exterior are made from 100% silk.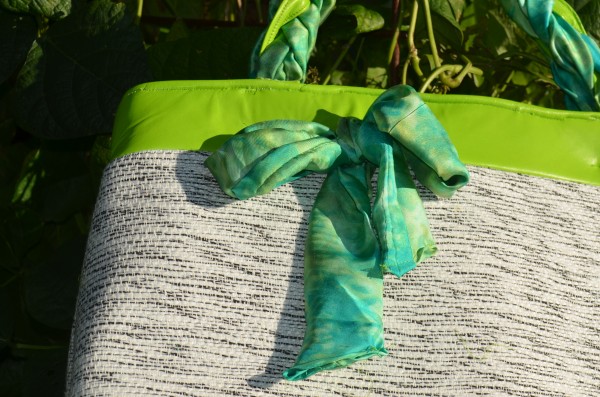 My favorite part of the bag are the braided handles, which I ended up making because I didn't feel like the leather straps were wide or strong enough by themselves.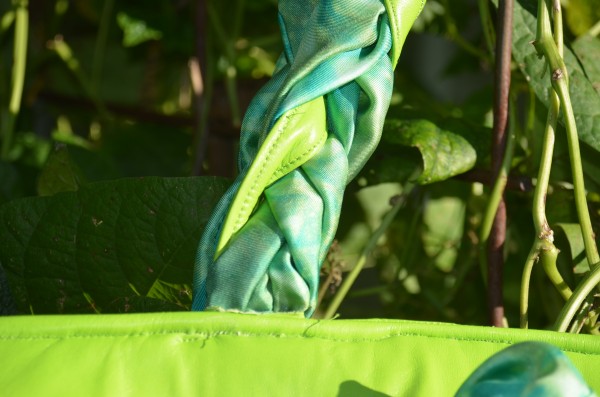 This was the first time I worked with real leather.  I definitely have a lot to learn.  How did I not know that real leather had stretch?   I also had some difficulty with adding my magnets. They want to stick to the metal plate of the machine, which was not an issue with the last bag, but it caused some of the coloring to be removed from the leather.  At least it's on the inside, so it won't generally be seen.
Now the big problem… what to wear it with?