Steampunk Crazy Pillow
I may have used affiliate links for some of the items in this post. Using an affiliate link to purchase an item won't cost you any more money, but I may receive payment if you click on a link and make a purchase. For more information, visit the disclosures page.
As you may have noticed, since it's after Christmas, and I haven't posted about the Christmas crazy quilt. It isn't done.  And it made me a little sad.  And what better way to make yourself happy than to have a nice quick finish?  My solution? A pillow case to match my Steampunk crazy quilt.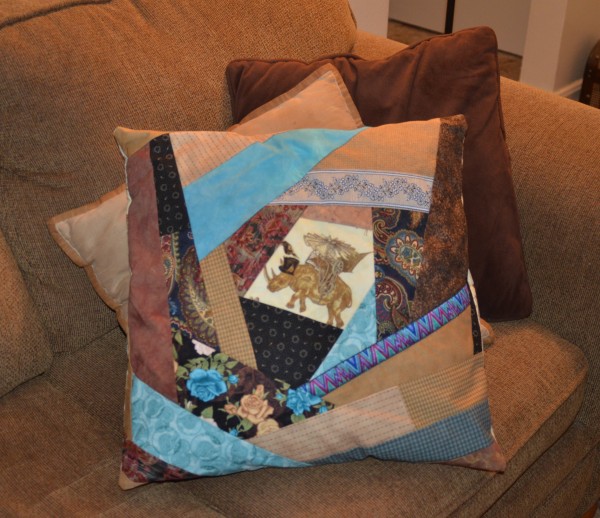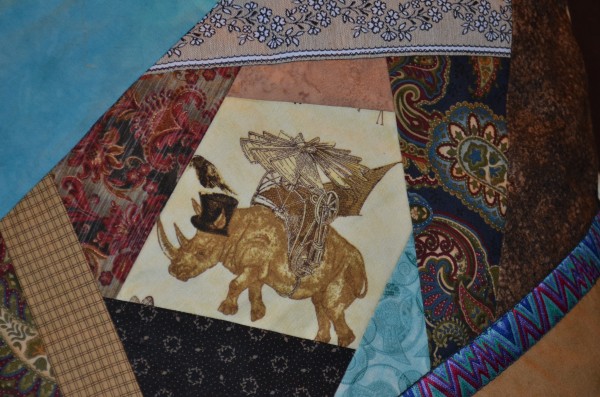 For the front of the pillow, I used the same technique I used to create my blocks, but worked with a muslin cut to 19 inches.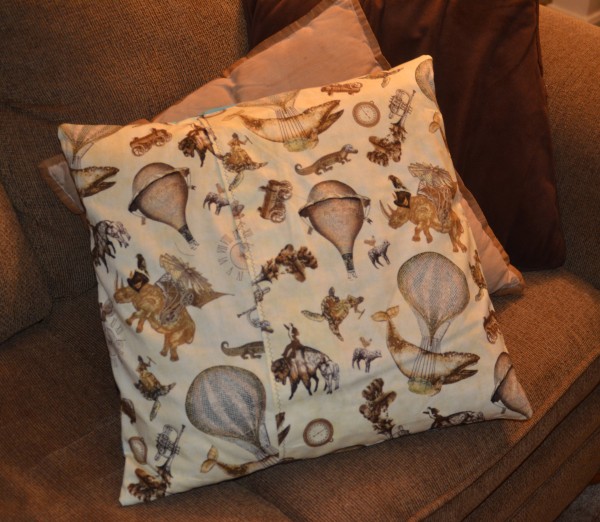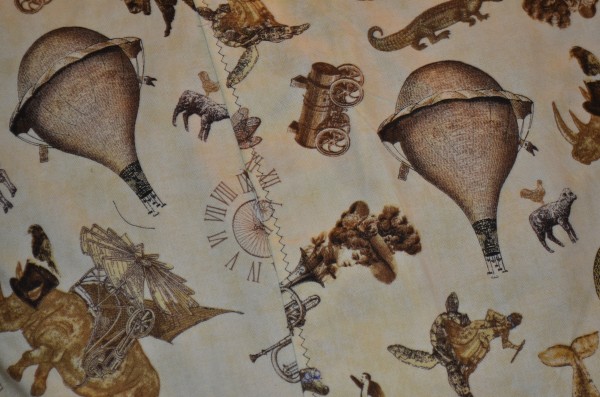 The back of the pillow is made envelope style with the remainder of the neutral sketch print I used for the center of the front, and for some of the blocks on the quilt.
I love how it came out.  It's a nice coordinating addition to the living room, and an amazing #sewourstash project.  After all, as much as I love it, this Steampunk fabric isn't something that would work in every project.
Sharing this project over at:
Thread Filled Thursdays at The Houseful of Nicholes