Tea Length Ava Dress
I may have used affiliate links for some of the items in this post. Using an affiliate link to purchase an item won't cost you any more money, but I may receive payment if you click on a link and make a purchase. For more information, visit the disclosures page.
It's spring! And that seems to make me feel like making dresses.  Well, that and the wedding I'm attending at the end of April.  I'm hoping to make myself a dress to wear to it.  I found a pattern I'm super excited about to make for the wedding, but I wanted to do a test run before I tried it in the fabric I'd picked to wear to the party.  So for this version of the dress, I used some scrap netted lace I'd picked up in the remnant bin at Jo-Ann's along with some Amy Butler voile I'd gotten on sale but didn't really have a plan for.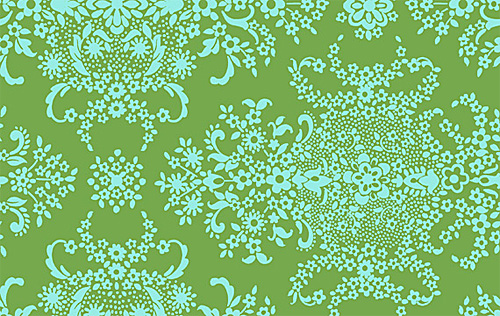 The dress pattern I was testing out was the Ava dress from Victory Patterns. For my test version, I made view B in the long length.  It came out pretty good, but I decided for the party, I'll be making the short length dress.  And I also discovered that I didn't measure myself right when I cut out my printed (PDF) pattern, and ended up taking the dress in inches in places.  That's why we test patterns before doing the real thing.
So for the second version of my dress, I'll be reprinting and cutting it out in a smaller and more accurate size for myself. Bonus that it won't take as much fabric since I'm cutting down the length and size of the dress.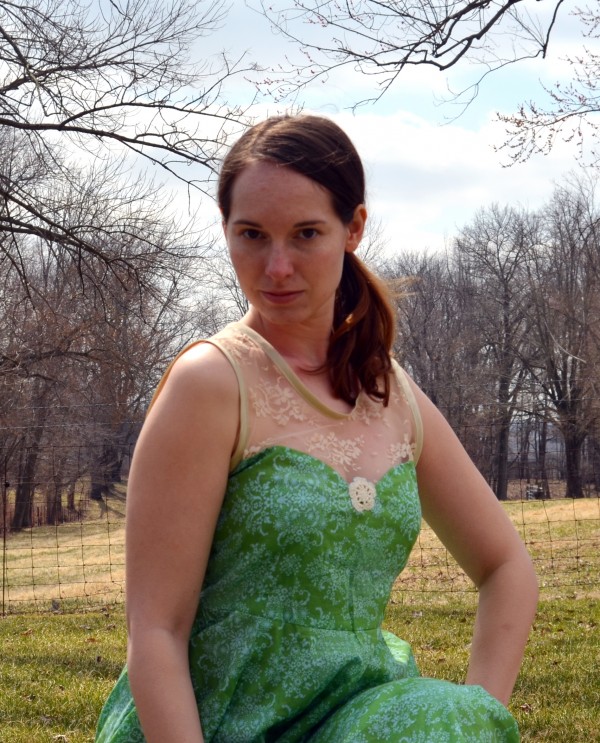 I also had some difficulty with the sweetheart neckline on this dress, so I added myself  a crochet flower to the point to hide any messy bits. And, I can't seem to make regular bias binding work the way I want for finishing edges, so I'll be using some elasticized binding for my final version as well.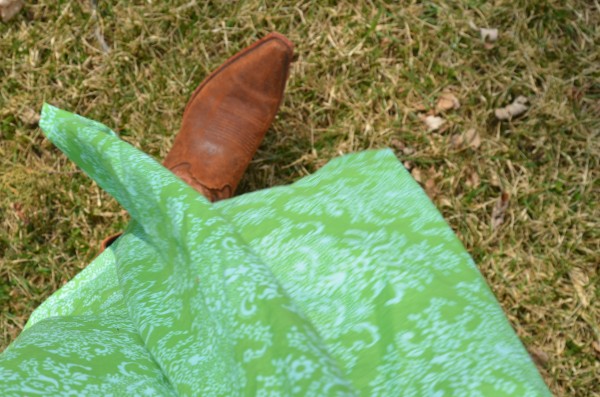 And Jaci – just for you I totally styled this dress with my cowboy boots.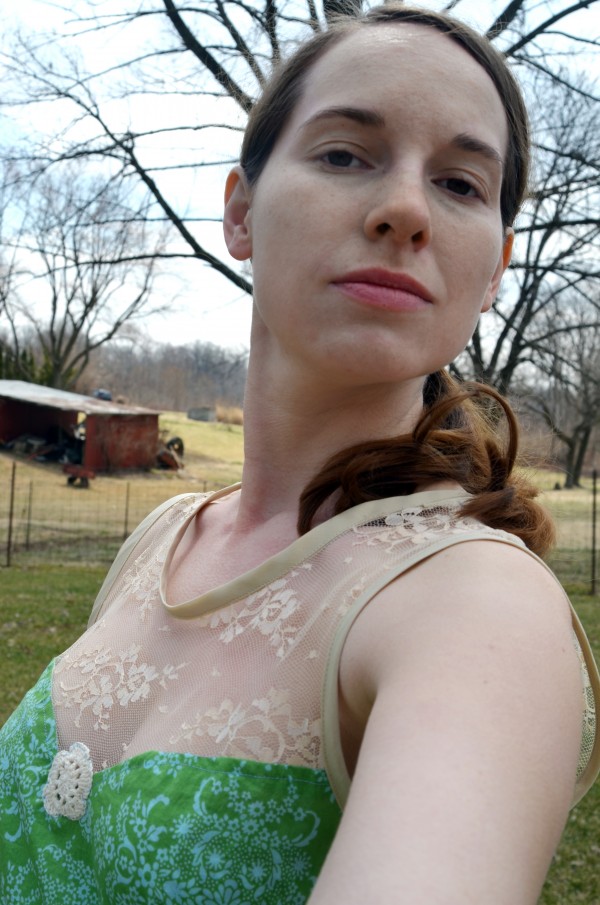 I'm pretty pleased with how this turned out, but would love any tips you can give me – especially on getting that sweetheart neckline to turn out right.
Sharing over at:
Take a Look Tuesday at Sugar Bee Crafts