Works in Progress
I may have used affiliate links for some of the items in this post. Using an affiliate link to purchase an item won't cost you any more money, but I may receive payment if you click on a link and make a purchase. For more information, visit the disclosures page.
My weekly update on projects progress.
Finishes
This week I got two quilts finished. The first is the gift quilt, which I unfortunately can't show you yet, but I also finished the bird quilt! I'll be blogging about it on Monday, but in the meantime, this is what it looks like.
Finished Quilt Tops:
No quilting has been done on these quilt tops. I'm such a slacker, I know.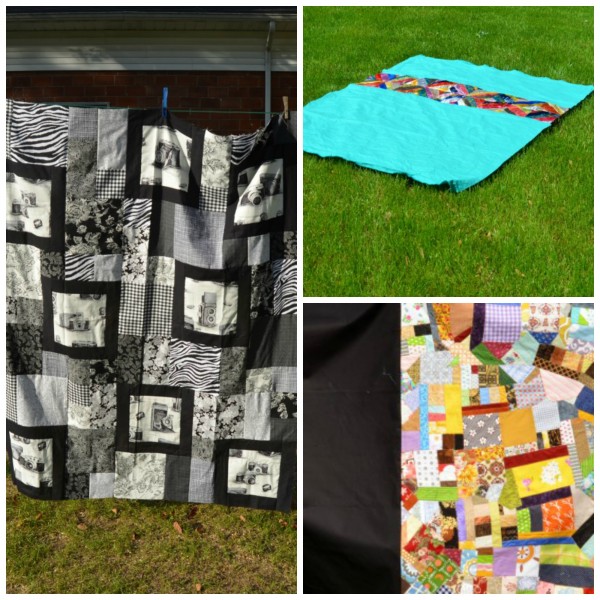 Quilt Tops in Progress:
Still no progress on the Impromptu-along quilt that I started last year as part of an ImAGingerMonkey sew-along, or my Christmas crazy quilt.
I am happy to report that I am keeping up with the QAL over at The Sassy Quilter, though. All my triangles are cut, the rows are laid out and I've started sewing them together. More than half of the triangles have been pieced into rows! I'm pretty pleased with how everything is looking so far. Here's hoping it stays that way.
What are you working on right now?
Sharing over at:
WIP Wednesday at Freshly Pieced
Let's Bee Social at Sew Fresh Quilts