Christmas Pickles
I may have used affiliate links for some of the items in this post. Using an affiliate link to purchase an item won't cost you any more money, but I may receive payment if you click on a link and make a purchase. For more information, visit the disclosures page.
I feel like I'm running low on pickles. I'd blame the mice for getting into the canned goods, but I know it's really because it's close to Christmas and at Christmastime all of my canned goods begin to disappear, finding new homes as they are given out as gifts.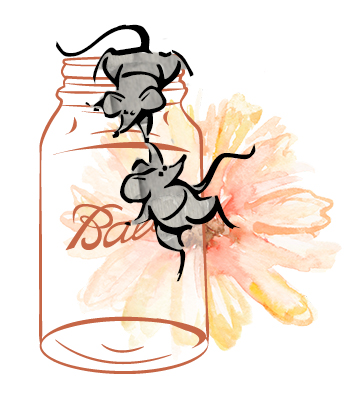 I'm actually pretty sure that Fr. Ron, our priest, eats more pickles, than anyone else I know. We always give him a few jars at Christmas and then replenish him several times throughout the year.  I also give canned goods as my gift at our Hazleton Homemakers Christmas party, to the guys in the office, and to a few family members who are hard to buy for.
Each summer, I always feel like we have way too many jars of pickles and other produce in the root cellar, but each Christmas, I am reminded how wrong I am by shelves which are almost empty.  Perhaps I should take out some stock in the Ball Jar Company, and then I wouldn't have to feel so bad about all those glass jars we go through each year.
I really shouldn't be surprised by this after so many years. Canned goods are my favorite homemade gift to give.  I love that I can give something that's homemade and not spend the entire week before Christmas in my kitchen. Do you ever give handmade or home cooked gifts, or gifts from your kitchen?  What is your favorite homemade gift to give?
Sharing over at:
Inspiration Monday at I Should be Mopping the Floor, Made by You Monday at Skip to 
My Lou, Much Ado About Monday at Huckleberry Love, Take-a-Look Tuesday at Sugar
Bee Crafts, Show and Share at Coastal Charm