Raku Monk Assemblage Wreath
I may have used affiliate links for some of the items in this post. Using an affiliate link to purchase an item won't cost you any more money, but I may receive payment if you click on a link and make a purchase. For more information, visit the disclosures page.
The University I work for recently closed it's ceramics program. As part of the process, we are going through all of the items left in the pottery building. When going through the building, I collected all of the Raku "Monks" which are small ceramic objects that have a monk-like sculpture the department created to test glazes.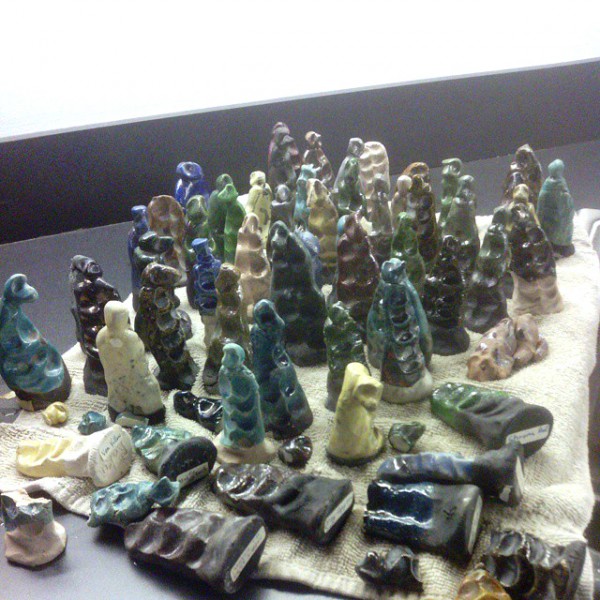 I took a few of the monks and displayed them on my shelves in the office, but I still have quite a few that I need to find a home for.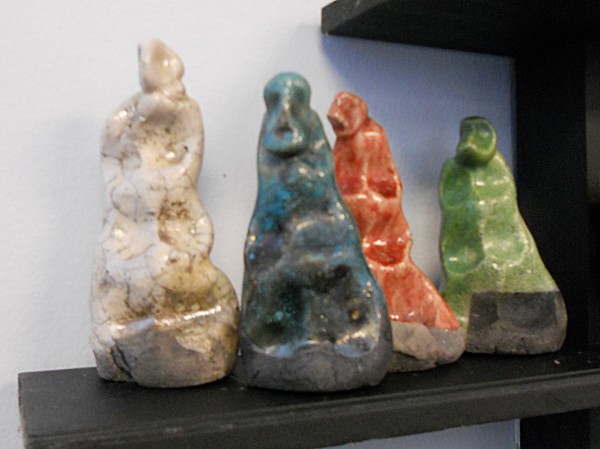 The first home for one of the monks was created as an assemblage art style wreath made with bits and pieces I had in and around my house. I started with a wreath I had stored in the basement which had been spray painted brown, some dry lily stems that I pulled out of my yard, and left over lace.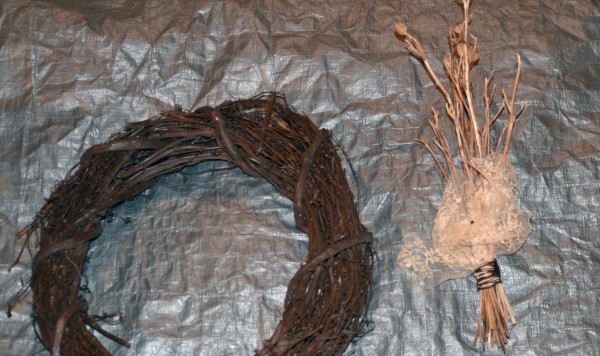 Along with those items, I grabbed some old potpourri, buttons, and one of the monks.  I'm pretty pleased with what I came up with as a finished product.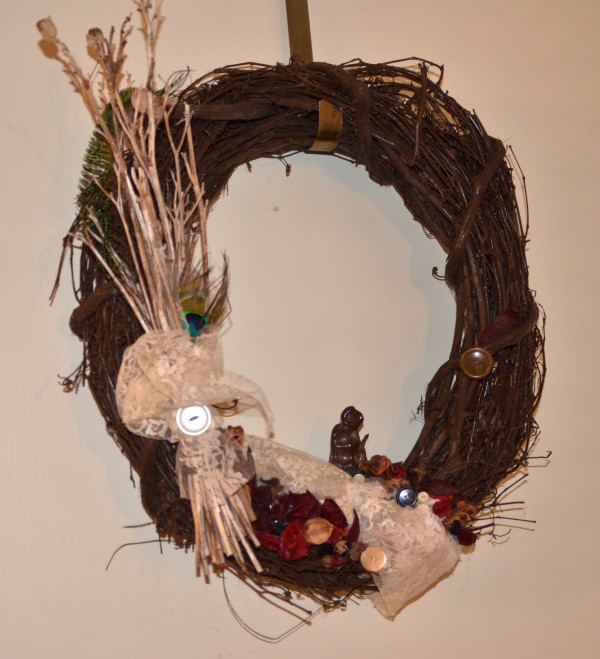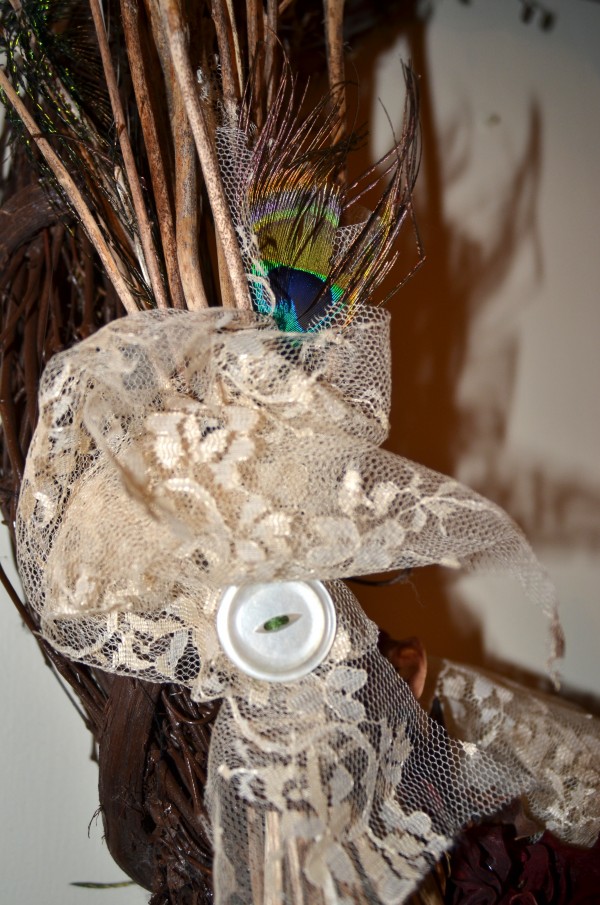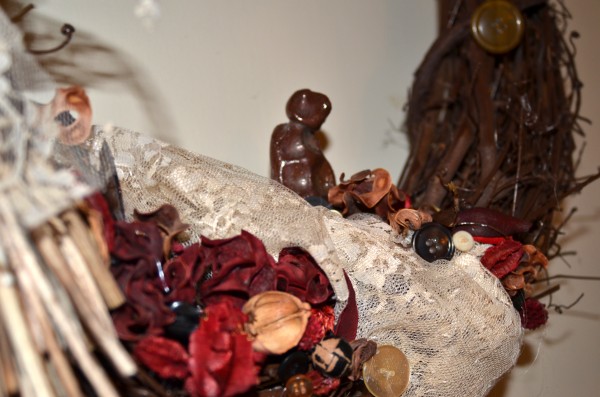 What would you do with a raku monk?
Sharing over at:
Inspiration Monday at I Should be Mopping the Floor, Made by You Monday at Skip to My 
Lou, Anything Goes Monday at Stitch by Stitch, Handmade Tuesdays at Ladybug Blessings,
Show & Share at Coastal Charm, Take-A-Look Tuesday at Sugar Bee Crafts