#NaBloPoMo – Where did my crafty go?
I may have used affiliate links for some of the items in this post. Using an affiliate link to purchase an item won't cost you any more money, but I may receive payment if you click on a link and make a purchase. For more information, visit the disclosures page.
Over the last couple years I have found myself working on more fabric based projects, things like quilts and clothes.  There certainly isn't anything wrong with that, but I sometimes wonder where the rest of my crafty went.
The last non-fabric craft project I made was my Raku Monk Wreath.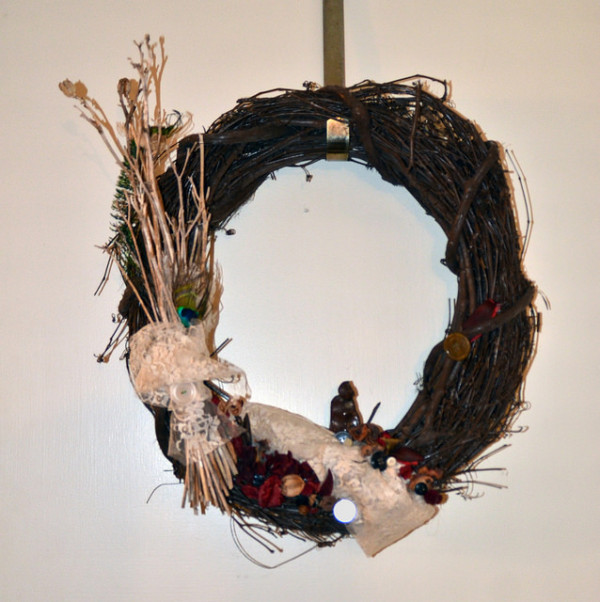 I love how it came out, so I keep thinking I should do more crafting again, but I can't seem to find a place in my home or my life for most "crafts."  Perhaps my style sensibilities have changed in such a way that the types of projects I call crafts just don't fit anymore.
Even when I go to craft shows- which is something I dearly love to do, most of the things people are selling don't speak to me anymore.  I find myself drawn more to artisan pieces. Things that look "rich" and detailed, not "crafty."
Are you a crafty person? What types of crafts do you like?