Spontaneous Corrections
I may have used affiliate links for some of the items in this post. Using an affiliate link to purchase an item won't cost you any more money, but I may receive payment if you click on a link and make a purchase. For more information, visit the disclosures page.
Do you ever have one of those days where you're working on a project and do something completely stupid that you know better than to do? I had one of those last night.
I wanted to make myself up a zipper pouch for my purse, and settled on some scrap tablecloth vinyl for the outside and some silk that used to be one of my grama's scarves for the interior.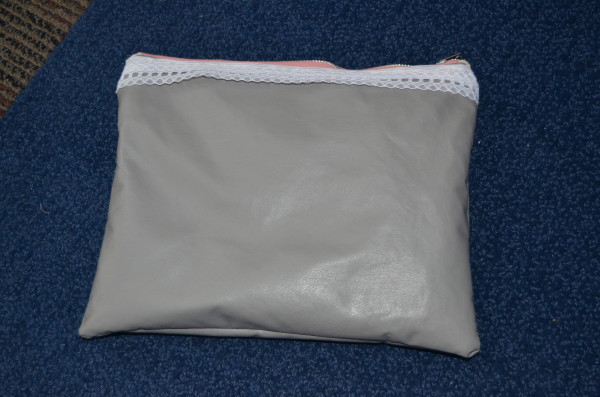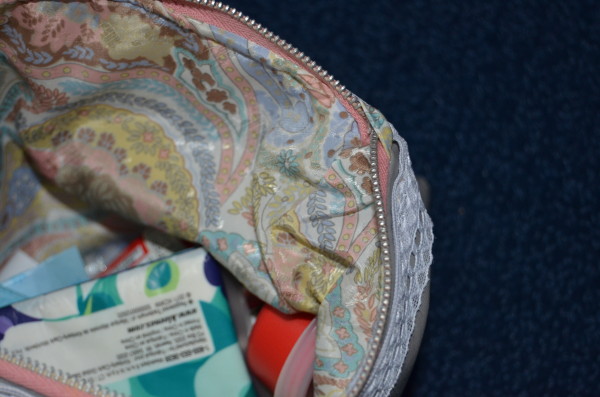 Things were going well when I stitched the 1st side of the pouch to the zipper. Then I went to iron it. I know better than to iron vinyl. I ended up pulling the vinyl away from the backing in one place next to the zipper. My solution? Spontaneous addition of lace.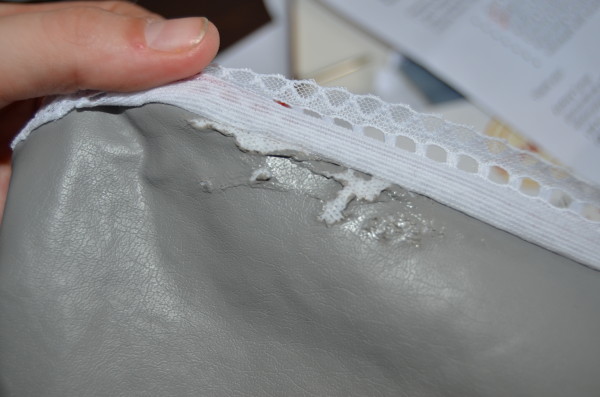 I love how the lace covers up my mistake, and it adds a nice feminie touch to the grey vinyl exterior. I think it even makes it work a bit better with the silk I used for the interior.
What's you go-to solution for hiding you sewing mistakes?
Sharing over at:
Project Quilting Off-Season Challenge at Persimon Dreams, WIP Wednesday at Freshly
Pieced, Let's Bee Social at Sew Fresh Quilts