#Project52 – Who am I?
I may have used affiliate links for some of the items in this post. Using an affiliate link to purchase an item won't cost you any more money, but I may receive payment if you click on a link and make a purchase. For more information, visit the disclosures page.
It's that time of year again, making resolutions and looking back at who we have become. At 30, I often still feel like I'm playing at being an adult. Especially on those days when I see my friends and family with their grown up lives, having kids and making big decisions.
I do have to say that I made a stride or two towards growing up last year. My husband and I finally bought our first house!
I love having our own home, even if my husband is more tyrannical about where I can put nails in the wall than any landlord ever was. I guess that's what Command Strips are for. Buying our first house has been a long and rewarding journey, but it is so satisfying to finally, have a place of our own! Plus, my best friend has recently bought her home too so we have both been celebrating!
Although I purchased my home from a real estate agent, my friend has actually lived in her house most of her life. She has only recently been able to afford to buy the property though. You see, in the UK, there is a government scheme known as Right to Buy that allows most council tenants to buy their council home at a discount. Apparently, if you live in a council property, you can use a right to buy mortgage calculator to gain a rough idea of the discount you might be entitled to.
My friend told me that she was so happy that she was finally able to buy the house that she has grown up in. She told me that she would not have been able to afford to purchase her property without the help of the Right to Buy scheme, so it just goes to show how important it is to do your research if you are considering buying a property.
We also got another cat this year. He's supposed to live in our new garage/barn, but he spends more time than he should inside. Both because he's cute, because he is already an expert at sneaking in when you open the door, and because he cries until I break down and let him inside.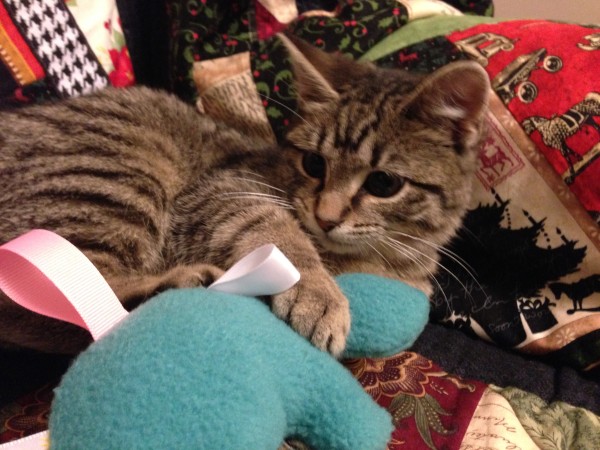 I think last year was a pretty good year. I might just stick with playing at adulthood for a while longer.