2016 INFB Young Farmer's Conference
I may have used affiliate links for some of the items in this post. Using an affiliate link to purchase an item won't cost you any more money, but I may receive payment if you click on a link and make a purchase. For more information, visit the disclosures page.
The 2016 Indiana Farm Bureau Young Farmer's Conference was held last weekend at the Marriott East in Indianapolis.  As always, my husband and I went up for the weekend and had an enjoyable time.  We got to meet some awesome people and learn more about farming.
Friday evening involved a little "canstruction," where groups from each district constructed something representing their district with canned goods.  The winning district got to choose which food bank the cans were donated to at the end of the conference.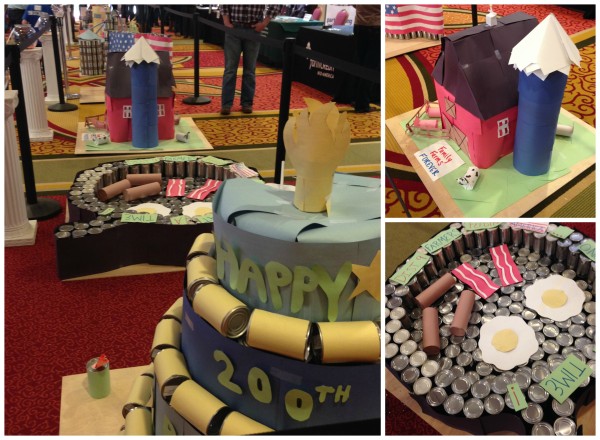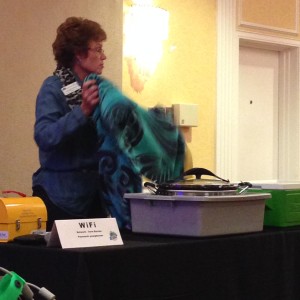 Saturday was the main conference day.  The morning started with breakfast and a presentation from Keynote Speaker, Wayne Humphreys. He gave an enjoyable speech, and even recommended a few books – which you know I loved.
The day's breakout sessions starting following the keynote address. The two that I enjoyed most were on food and social media.
The session on food was "Meals on the Go and Slow Cooker Cooking" with Margaret Gladden.  During the session she discussed how to use your slow cooker, and other simple tools to make more than just a brown bag lunch for those working in the field.
The session on Social Media was presented by Brian Scott, of The Farmer's Life. During the session, he discussed what apps and tools he uses to make social media work for him.  I've been inspired to take a look at a few new apps, so we'll see what happens.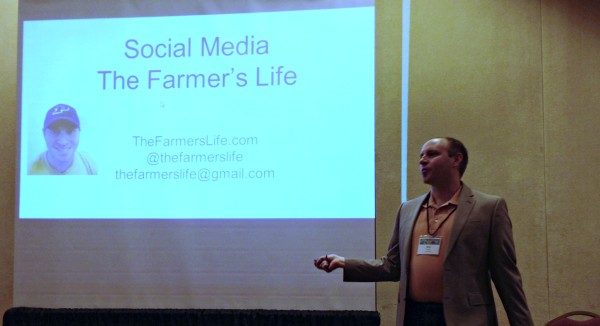 After all the breakout sessions, and dinner, there was entertainment for everyone.  The Gibson/Posey Young Farmers put on the kids pedal pull again. We've done this for the past several years. It's something that all the kids seem to love.  The hardest part is getting the kids to let us put up the pedal tractors when we're done.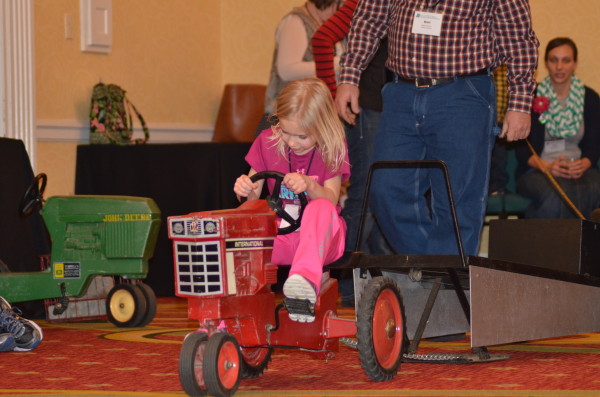 This year the conference also had a children's safari show, which I totally stayed to watch. It was a lot of fun, and I got to pet an owl.