#Project52 – Easter
I may have used affiliate links for some of the items in this post. Using an affiliate link to purchase an item won't cost you any more money, but I may receive payment if you click on a link and make a purchase. For more information, visit the disclosures page.
The First day of Spring was last Sunday, Easter is coming up this Sunday, and you can certainly tell around here. Flowers and bright colors are everywhere. I've discovered that there is Vinca minor 'La Grave' (a.k.a. Bowles Blue) planted along most of the house. It's blooming beautifully right now.
We also have flowering bush, out by the drive which is blooming again. The weird weather we had this winter made this one bloom mid-winter this year, so I'm glad to see blooms on it again.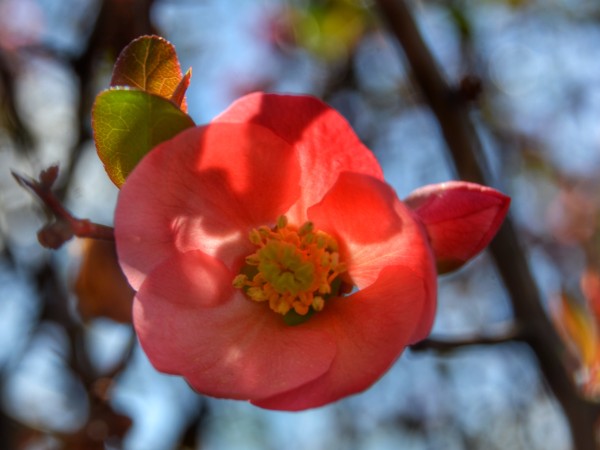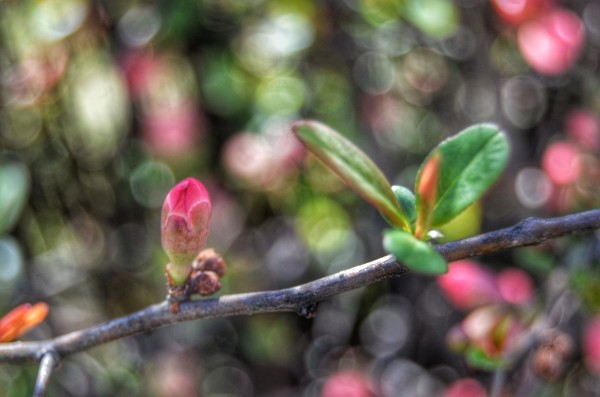 The yard has also been infected with tiny flowers this week.  I'm not sure what they are, but they're all over the front yard, and very pretty.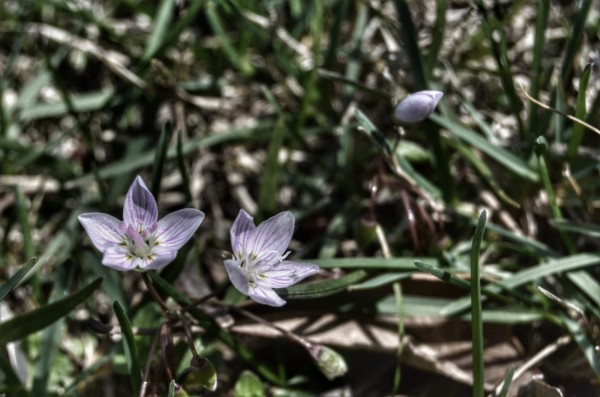 I need to find a home for them still, but we also got some lovely Dianthus at the Farm Bureau meeting last week.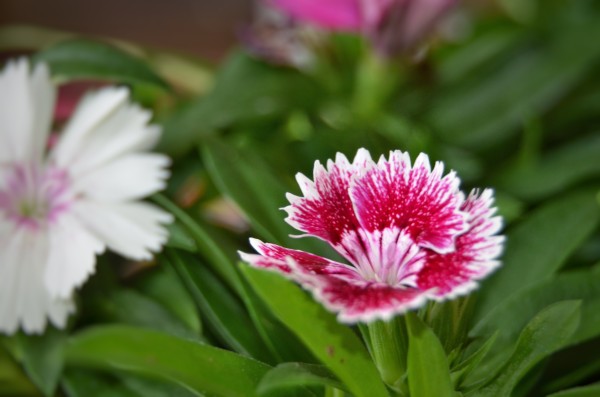 Though, the best thing I've seen in the yard this week is the strawberry bush. It doesn't have fancy colors on it yet, but it's hard to mistake the tiny green berries for anything other than future strawberries.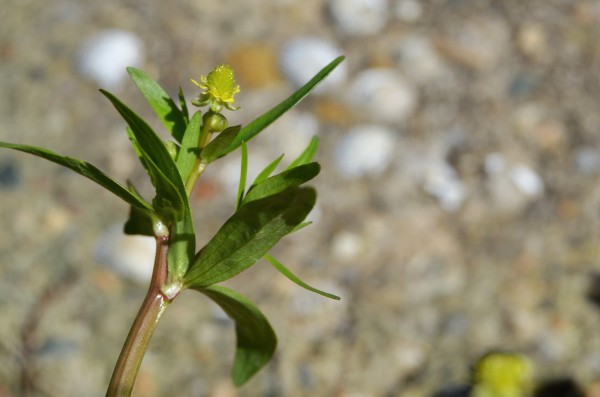 Of course spring, especially near Easter, is a great time for beautiful candy displays. We have a nice one on our dining room table. At least until we eat all the jellybeans.  My husband and I aren't usually fans, but the Starburst ones are amazing. And Easter was also a great excuse to display the ribbon candy fish I got for Christmas.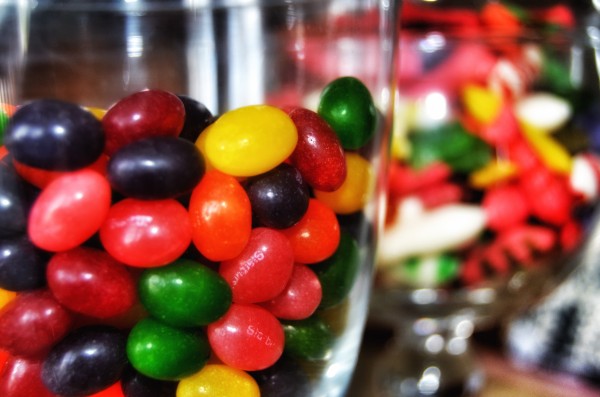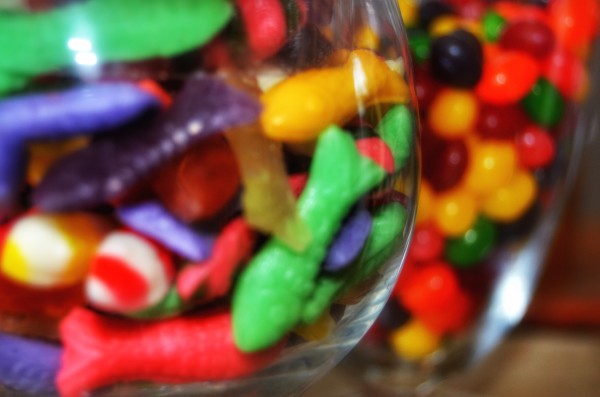 What makes your house feel like spring?