Coffee Talk – Another One Gone
I may have used affiliate links for some of the items in this post. Using an affiliate link to purchase an item won't cost you any more money, but I may receive payment if you click on a link and make a purchase. For more information, visit the disclosures page.
Welcome to Coffee Talk! Grab your favorite morning beverage and join in the discussion.
Home Improvement Projects
Lots of cool things have been going on at my house lately. Last Friday, my dad and I installed a new counter top in my basement. The counter top replaced a funky old built-in work bench in my sewing area.
It was a super great birthday present, even if I did have to help him put it together. Or, maybe that was part of the gift. I'm not sure. I still have a few other things I'd like to do with the space – like getting rid of the green wall, but the new counter space is a huge improvement.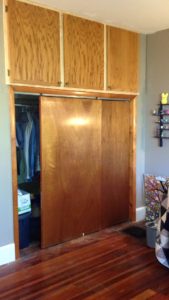 Then, on Sunday, my mom and step-dad came out to celebrate my birthday, and while they were over, my step-dad finished installing the new doors in the upper part of the office closet. The only thing left to do there is to stain part of it – which we should be able to do ourselves. It's so nice to have that space be usable.
Of course, I still have a big list of things I'd like to do in the house – who doesn't? But, the improvements that have been made are great.
Gardening
Everyone around here seems to be starting their garden already. Some are getting mudjacking Denver services to level the concrete paths in their garden. I must say, it does give a good finishing to the lawn. Although, that's not happening at our house though. I have a pretty good idea about where the garden will go, but it will need to be plowed up and tilled before we can even think about planting.
I did get my new blueberry bushes planted in the yard, though. It will be nice to have them, once they start producing in a few years. My friend used to have pest problems, especially voles. She got rid of them by spraying castor oil, garlic, predator's urine, and some other home remedies (check this article). Maybe I should prepare well to keep such pests away. Also, if I want the blueberries to happen, I should probably find some stakes to put next to them. That way, no one accidentally mows them over.
Money
Another interesting thing this week is that the US government has announced that they plan to put Harriet Tubman on the front of the $20 bill. I find that sort of ironic since $20 is exactly what the government gave her for her services in the civil war.
Another One Gone
Another one gone, another one gone, and another one bites the dust.
– Another One Bites the Dust, Queen
2016 has not been a good year for musicians. We started the year with the loss of David Bowie, my favorite Starman. And since then we've lost other music greats like Merle Haggard, Gil Scott-Heron, and just yesterday, Prince. I'm pretty sure that George R.R. Martin has something to do with this year's plot.

And You
What interesting things are going on in your life? Have you heard about anything exciting this week?