Coffee Talk – Nerd Style
I may have used affiliate links for some of the items in this post. Using an affiliate link to purchase an item won't cost you any more money, but I may receive payment if you click on a link and make a purchase. For more information, visit the disclosures page.
Welcome to Coffee Talk! If it's you're first time here, this is the place where I post about all sorts of things going on it my life, on the web, and around the world. Grab your favorite morning beverage and join in the conversation.
Nerd Style
Have you noticed all the fabulous fashion choices for nerds lately? And no, I don't mean pocket protectors. I'm talking about actual fashion with a geeky bent. Vans recently came out with a line of shoes featuring characters from Nintendo. Needless to say, I would love to have all of the shoes, but at $65-70 each, I don't think I'll get to do that. Instead, maybe I can convince my husband to let me have just one pair. I think perhaps I shall have to stick to seeing my favourite charaters on Nintendo DS Roms to give my bank account a break.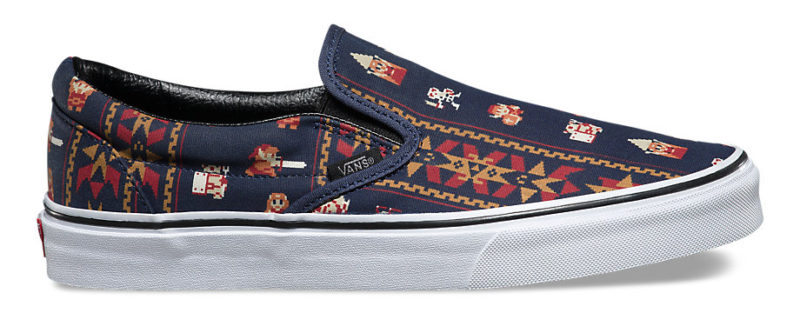 And Nintendo isn't the only franchise making out like a bandit right now. Star Trek is celebrating 50 years with some fabulous jewelry. I really think I'm in need of one of the rings from the new collection. You can find those rings and more trekkie jewelry at ThinkGeek.com.
Olympics
In other news, the 2016 Summer Olympics are opening in Rio tonight. I know lots of people get excited about watching them, but about the only Olympic events that have ever interested me are gymnastics floor routines and ice skating. I think it's because it's like watching dancing. Do you watch the Olympics? What is your favorite sport?
Save
Save
Save
Save