Book It!
I may have used affiliate links for some of the items in this post. Using an affiliate link to purchase an item won't cost you any more money, but I may receive payment if you click on a link and make a purchase. For more information, visit the disclosures page.
I'm back at work now, so even my available time for listening to audiobooks has dropped. But, I am still trying to make time to do a little bit of reading. I was able to finish 2 audiobooks this month, and made some progress on a couple of real books.

Speakers of the Dead

Speakers of the Dead: A Walk Whitman Mystery is the first book by J. Aaron Saunders and the first book in this Walt Whitman mystery series. I listened to the audiobook as narrated by Mark Bramhall. The book follows Whitman as he tries to prove the innocence of two of his friends who were hung for murder. This venture leads Whitman into 1840s New York's underground world of body thieves. While Walt is sure of the criminal throughout most of the tale, most of the story is driven by how Whitman will prove it.
The Sweetness at the Bottom of the Pie

The Sweetness at the Bottom of the Pie is Alan Bradley's debut novel and the first novel in his Flavia de Luce series. I chose to listen to the audio edition on this book, and while I quite enjoyed the story, the narrator's voice was exceedingly grating. It wasn't that her voice was annoying all the time, but the story is told from the perspective of Flavia, who is 11-year-old and in attempting to create a child-like voice, when speaking as her, the narrator instead ending up with a voice that sounded more like a whining child instead of a young one- and Flavia is anything but whining.
I would definitely be interested in reading the other books in this series, but I don't think I will be able to listen to the audiobook editions.

Books I'm Actively Reading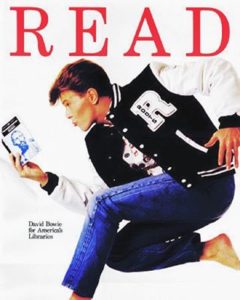 Hopefully, you'll see these books in the finished books section next month.
The Children of the New Forest
by
Frederick Marryat
– This is a book I picked out as it was a recommended children's classic and was available for free for Kindle. It took a while for the action of the story to start, but since it has, I am making better progress.
The Wicked Will Rise
by
Danielle Paige
– I read the first book ages ago, so it took me a bit of time to remember the more salient points of the plot, but after a couple chapters I was caught up in the story again.
Your Books
What books have you read this month?
Save
Save
Save
Buy Neurontin online
http://buywithoutprescriptiononlinerx.net
Isotretinoin No Prescription