Munro vs. the Coyote (Exchange of Heart) – A Review
I may have used affiliate links for some of the items in this post. Using an affiliate link to purchase an item won't cost you any more money, but I may receive payment if you click on a link and make a purchase. For more information, visit the disclosures page.

I was recently got some spare time to review another book, so I hopped over to NetGalley to see what was available. The cover art of Munro vs. the Coyote caught my eye immediately, so I decided to see what it was about, and since the premise looked interesting, I gave it a go.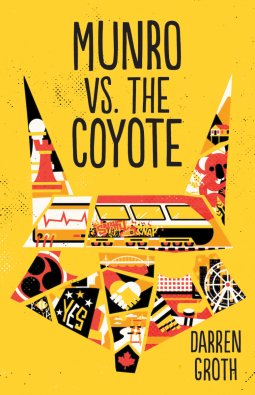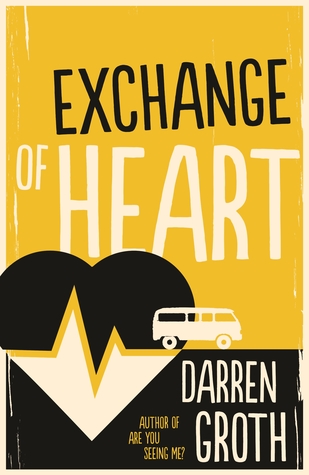 So what's this book about anyway? A Synopsis –
Since the sudden death of his younger sister, Evie, sixteen-year-old Munro Maddux has been having flashbacks and anger-management issues. He has a constant ache in his right hand. And there's a taunting, barking, biting voice he calls "the Coyote." Munro knows a six-month student exchange will not be the stuff of teenage dreams, but in Brisbane he intends to move beyond his troubled past. It is there, at an assisted living residence called Fair Go Community Village, that Munro discovers the Coyote can be silenced.
Munro volunteers as a "Living Partner" and gets to know the team of residents he is assigned to. The burden Munro carries, however, is not so easily cast aside. When one of the team makes the decision to leave, the Coyote gets a new life. When a second resident is taken away, the spectre of trauma and death looms larger than ever.
Will Munro learn how to silence the voice? Or will the Coyote ultimately triumph?
(Synopsis via NetGalley)
But I've never heard of this author….
Darren Groth is a Vancouver author and citizen of Canada, having moved from his native Australia in 2007. His other novels include Kindling and the highly acclaimed YA work, Are You Seeing Me?. But if you still don't know who he is that's okay. Before I picked up this novel, I hadn't heard of Groth either. But that is one of the things that makes reviewing books interesting for me. It's a great way for me to discover new authors. And I certainly I hope that you will give this one a try.
So how was it?
I really loved reading Munro vs. the Coyote. I got thru it in less than a week, and that's impressive with a 4-month-old baby. The book grabbed me from the first page, and kept my attention through the final scene. Flawed as he was, Munro, the main character, was easy to love. As a young man dealing with great loss in a new place, I wanted to root for him. And I think that is important for the protagonist of any story.
It was also very nice to read a book featuring characters with disabilities, who were more than just those disabilities. They were real people who had personalities and stories of their own. The book didn't feel "ableist" to me at all. (Note: Ableism is defining a person or character by their disabilities and as inferior to the non-disabled.) Though I will leave the final judgement on that to someone who has an actual right to make that decision.
I should also tell you that part of this book made me cry. I'm going to blame "new mom hormones" on the actual crying, but I'm sure this book will give you the feels, too.
Munro vs. the Coyote felt like more than your basic YA novel. I would highly recommend it to anyone who enjoys good fiction. So don't let the main character's age, or the section in the book store stop you from picking this one up.
Where can I get my copy?
This book will be released under the title Exchange of Heart in Australia and New Zealand on July 31, 2017. Publication in the United States and Canada will be October 17, 2017 under the title Munro vs. the Coyote. The book should be available everywhere books are sold, but I will be sure to add a purchasing link once the book is published in the US. In the meantime, check out Darren Groth on GoodReads.

Save
Save
Save
http://onlinebuynoprescriptionrx.com/celexa.html
Zyban Without Prescription
http://buywithoutprescriptiononlinerx.com/amoxicillin.html