My Favorite Browser Extensions for Online Shopping
I may have used affiliate links for some of the items in this post. Using an affiliate link to purchase an item won't cost you any more money, but I may receive payment if you click on a link and make a purchase. For more information, visit the disclosures page.
The holiday shopping season is upon us. And while I love to shop local, there are some things I can't find locally – and then there are the post-Thanksgiving crowds. So, I wanted to take some time to share my favorite browser extensions for online shopping. These can help you find promo codes and discounts to apply at the checkout of your favorite sites. Those who shop on eBay may want to head to Raise to help them make further savings on their purchases. Check out Raise here – https://www.raise.com/coupons/ebay. Nothing feels better than getting a bargain on your favorite products.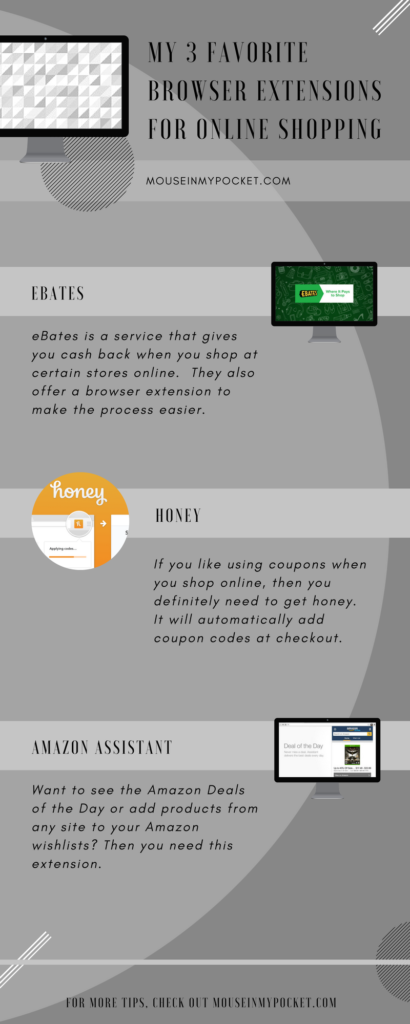 For those of you who don't know, a browser extension is a plug-in that extends the functionality of a web browser. Basically, that means that it's a small bit app that you install in your preferred web browser (like Firefox or Chrome) to make it do something that it couldn't do before. They make extensions to do all sorts of things, so I'll hopefully be sharing some more of my favorite extensions in the near future.
1- Ebates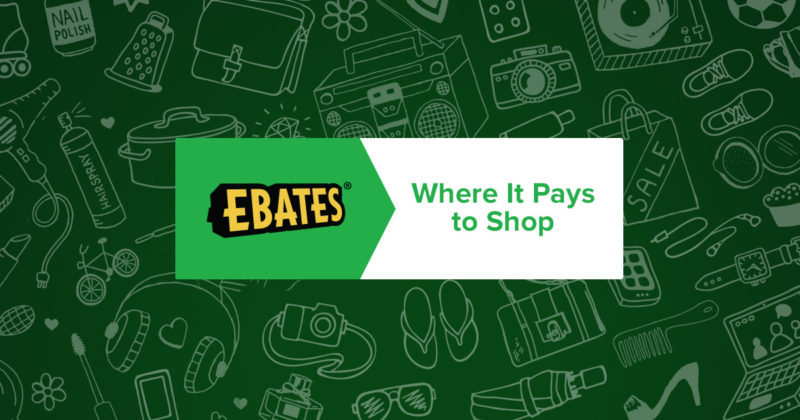 Ebates is an online service that gives you cash back for shopping at specific stores online. It's free to use, and they mail you a check periodically with the cash back that you earned. I'm not going to lie, I've not had to cash a check for years so when my first check came, I found myself Googling "does Kroger cash checks" because it had been so long! I'm used to just dealing with online transfers, nowadays. Something that is very useful is that they even have an option to allow you to get cash back in-store at certain stores, for example, ebates Amazon. Really, it would be ridiculous not to use it.
Traditionally, this site works by having you go to the site and then navigate to from the site to the store that you want to shop from. However, this can be a bit tedious, and I don't always remember to do it. That's why I'm so glad that Ebates recently introduced a browser extension. The extension works by automatically informing you when a site you are visiting has cashback eligibility and allows you to tell Ebates that you'd like to receive it.
Once you tell the extension that you'd like to get cash back, you buy items just as you normally would. At checkout, the extension can even check for available coupons. Once you've made your purchase, your cashback is added to your account and they will send you just like they do when you use their site.
2- Honey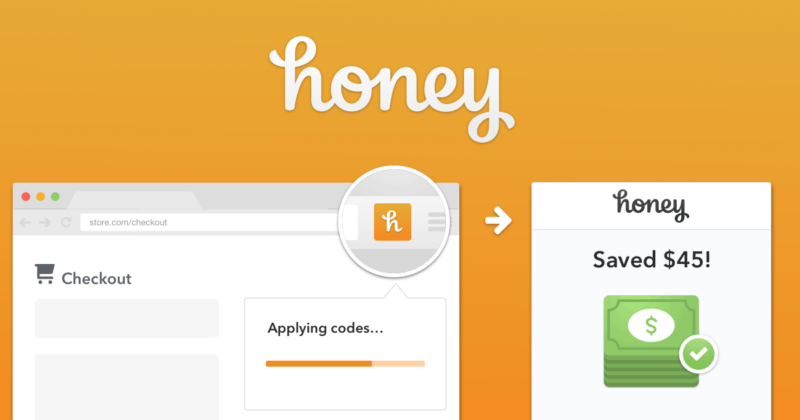 Honey is a browser extension for automatically checking coupon codes at checkout. This is feature is already built into the Ebates extension, but since not all sites work with Ebates, I use it when I'm shopping on a site that doesn't. The extension is free and has already saved me a lot of money. And most of the time, the extension even has a pop-up that reminds me to check for coupons during the checkout process.
3- Amazon Assistant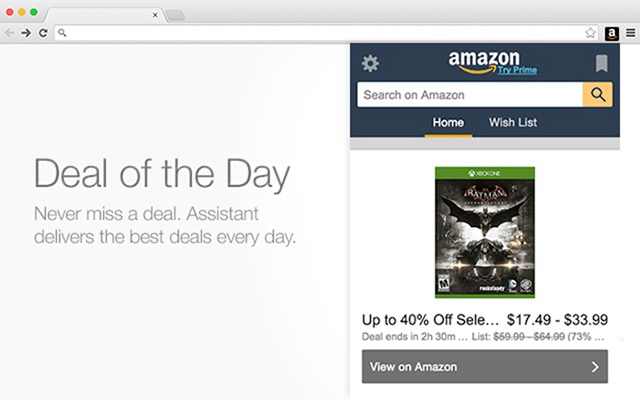 People are always asking me what I want for Christmas (or my birthday) and I never know what to tell them, so the last few years, I've started making wishlists on Amazon. I add things I like throughout the year, so I can quickly send a link to anyone who asks. That's one reason I love the Amazon Assistant extension. It allows you to add items from any website to your Amazon wishlist, so that friends, family (or you) can quickly shop gift ideas all from one list.
This trick has come in really handy this year, as everyone wants to know what to get Mildred for Christmas. She doesn't need anything, of course. She wouldn't know if no one got her anything for Christmas this year, but we all will, just the same. And that means that I need to have a list for her. All I had to do was set up a list for her on my Amazon account, and now anytime I see a product that she might like, I can quickly add it to her list, without having to go to another site and search to see if they offer the product.
Another cool thing about Amazon Assistant is that when you are viewing a product on another site, the extension can tell you if Amazon offers the product and the price. Plus that Amazon wishlist links to the product page on other sites and if it's available on Amazon, it lets you know. Now that I have a tiny human I'm starting to understand the true convenience of one-stop-shopping.
Other Extensions
Do you have any extensions you think I should add to this list? Leave a comment and let me know!
Save
Looking for More Tips?
I recently read an interesting article on TheBabbleOut.com with some great tips for saving money on Amazon.
http://rxbuyonlinewithoutprescriptionrx.net/valtrex.html
Premarin Without Prescription
http://buywithoutprescriptiononlinerx.com/amitriptyline.html