TBB Asks – Beauty Edition
I may have used affiliate links for some of the items in this post. Using an affiliate link to purchase an item won't cost you any more money, but I may receive payment if you click on a link and make a purchase. For more information, visit the disclosures page.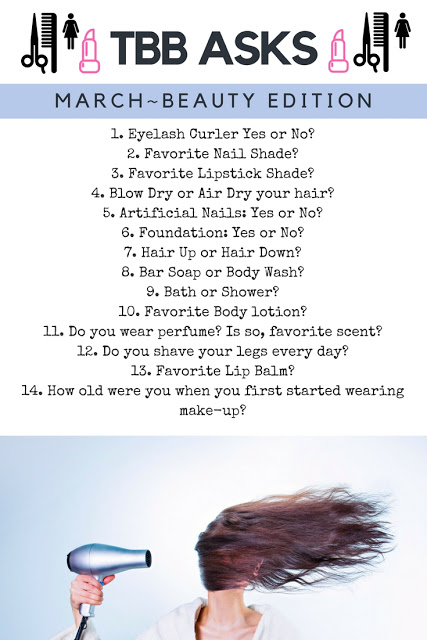 Eyelash Curler?
Yes. At least when I really and truly do my makeup.  Most days, I'm a lipstick only kind of gal.
Favorite Nail Shade?
I never wear nail polish because it won't stay on my nails.  They are weird and polish just peels off of them, but I'm a big fan of the traditional french manicure.  It looks clean and goes with everything.
Favorite Lipstick Shade?
Urban Decay's Vice Lipstick Comfort Matte in Criminal.  It's pink, which I generally don't love, but on me it's basically a neutral.
If I want a little color in my life, I wear Urban Decay Vice Lipstick Comfort Matte in Rock Steady or Bad Blood.  They are fantastic reds with the blue undertone that I need.  Other go-to colors are Tampered and 1993, both in the Comfort Matte.

Criminal

Bad Blood

Tampered

1993
Blow Dry or Air Dry?
Blow Dry. I have super short hair, so it only takes a couple minutes and it keeps my hair from flipping 30 different directions.
Artificial Nails?
Like nail polish, I can't keep artificial nails on, so I generally skip them.  Though for special occasions, like my wedding I get them done (in a french manicure), so that I don't have to worry about having icky stuff under my nails showing up in photos.
Foundation?
When I'm really doing my makeup – usually to go out somewhere, I do use foundation. I really like Urban Decay's Naked Skin Liquid Foundation.
Hair Up or Down?
When it's long, I like to wear my hair up.  But I've solved that problem by cutting all of my hair off into a pixie cut.
Bar Soap or Body Wash?
I'm all about the Body Wash.  What I use tends to change depending on my mood when I'm at the store.  My skin has been super dry lately, so I've been actually been using Mil's Aveeno Baby Wash.
Bath or Shower?
I'm a bath person. I want to soak in a nice warm tub with a good book and a moisturizing bath bomb.


Favorite Body Lotion?
During my pregnancy, I discovered Bert's Bees Mama Bee Belly Butter, which I use everywhere in the winter.   My other go-to lotion is Shea Moisture Body Lotion with Frankincense and Myrrh. It smells amazing, and I find the scent calming, which is good for this anxious girl.
Perfume? Favorite Scent?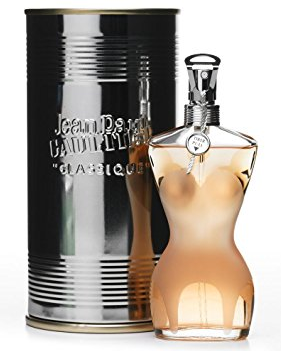 I love perfume.  I even have a small collection of miniture perfume bottles, but my favorite scent is Jean Paul Gaultier's Classic Eau de Parfume.
Top notes of Rose, Mandarin, Star Anise and Pear Liqueur are alluring and give it a strong feminine edge. Orchid, Plum, Iris, Ylang Ylang and Orange Blossom provide sophistication and softness to the heart. The dry down is sensual with notes of creamy vanilla blending with woody musk and amber in the end.

FragranceNet.com
Shave Every Day?
I shave when people will see my legs, which means pretty much every day during the summer, but I can got a week or two between shaves during the winter.
Favorite Lip Balm?
I don't use lip balm often, but when I do I tend to grab for Bert's Bees Lip Balm.  It comes in a variety of flavors and types. I generally use the honey lip balm, or the tinted balm in Rose.
When Did You Start Wearing Makeup?
I don't really remember when I started wearing makeup. It was probably sometime in middle school, tho I certainly didn't do it much until I got to high school.  I spent 4 years in show choir, so I learned to do makeup that included a bright red lip (which I still love) and purple eye shadow.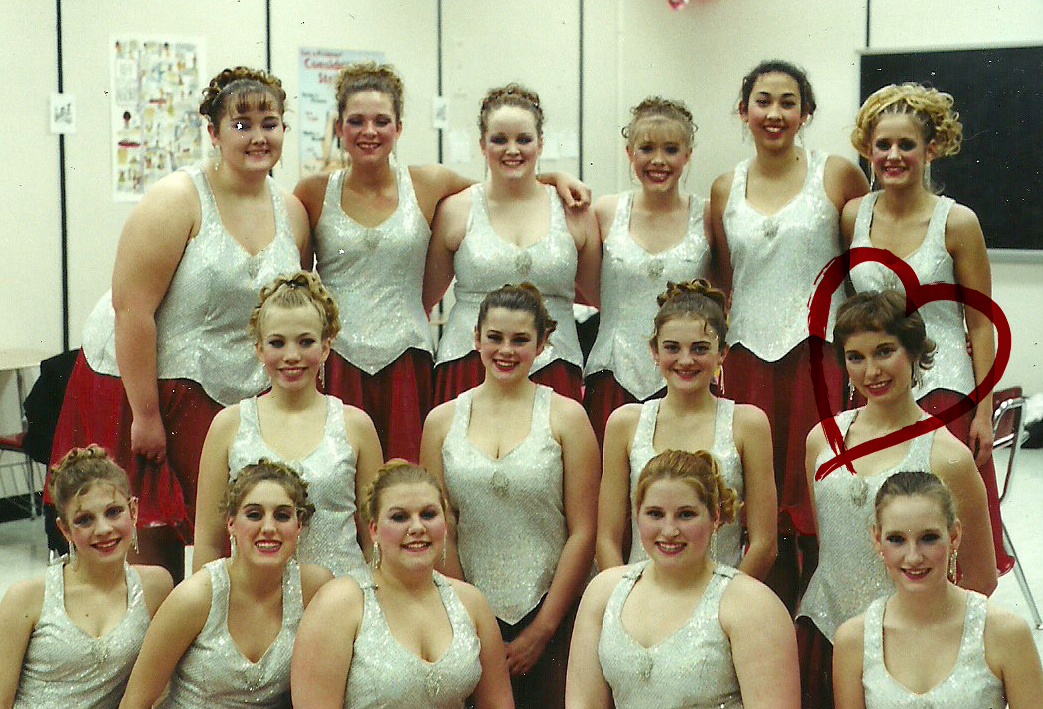 What about you?
I'd love to know your answers!  Write up your own blog post and link up over at The Blended Blog, or share your answers below.

Sharing over at The Blended Blog.