Photo Challenge – Self-Portrait
I may have used affiliate links for some of the items in this post. Using an affiliate link to purchase an item won't cost you any more money, but I may receive payment if you click on a link and make a purchase. For more information, visit the disclosures page.
A friend of mine and I occasionally give each other photography challenges to help each other improve our photography skills. Our most recent challenge was to create a self-portrait that we felt described something about our personality. When taking any sort of portrait style picture, it's important to think about what lens you're using. With most lenses, they can focus on the background more than the actual subject of the picture. That's why it's important to use the correct lens, ensuring that the picture is focused on the correct thing in the image. For this self-portrait, the picture should be focused on yourself. I was told by a friend that the zeiss batis 85mm f/1.8 lens was one of the best for portrait shoots. For anyone considering this challenge, it might be worth looking into a lens like that to make your pictures look as good as possible!

I was really happy with what I came up with, so I wanted to share them with you.
1- Behind the Lens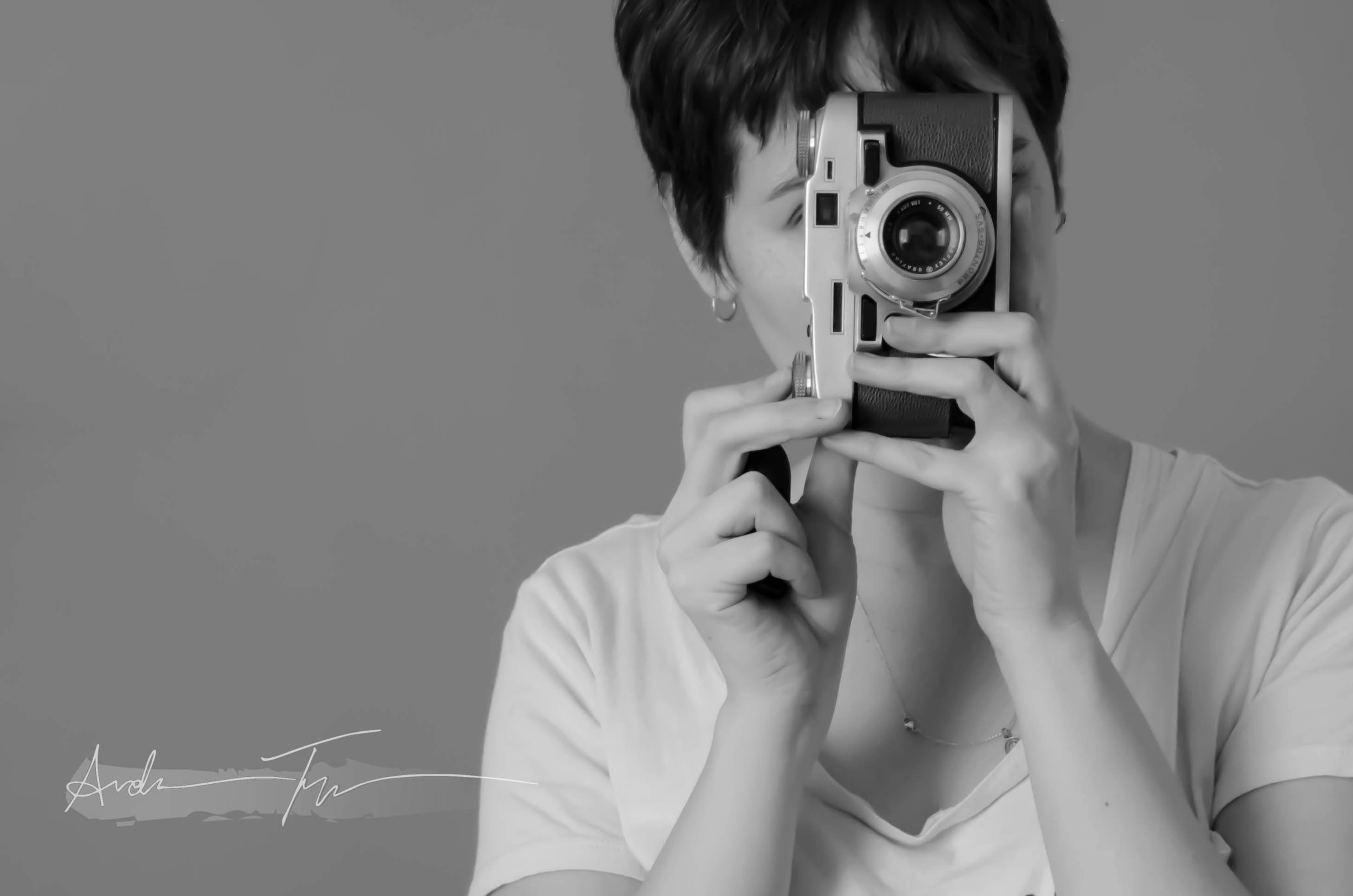 With my anxiety, I often don't got to events, but when I do, I'm usually the photographer. It's a bit of a crutch, but it gives me something to do, so that I don't feel awkward. This image was taken with my Nikon D7000 and 50mm lens. The camera in the photo is a vintage Graflex Graphic 35, which shoots 35mm film.
2- Overwhelmed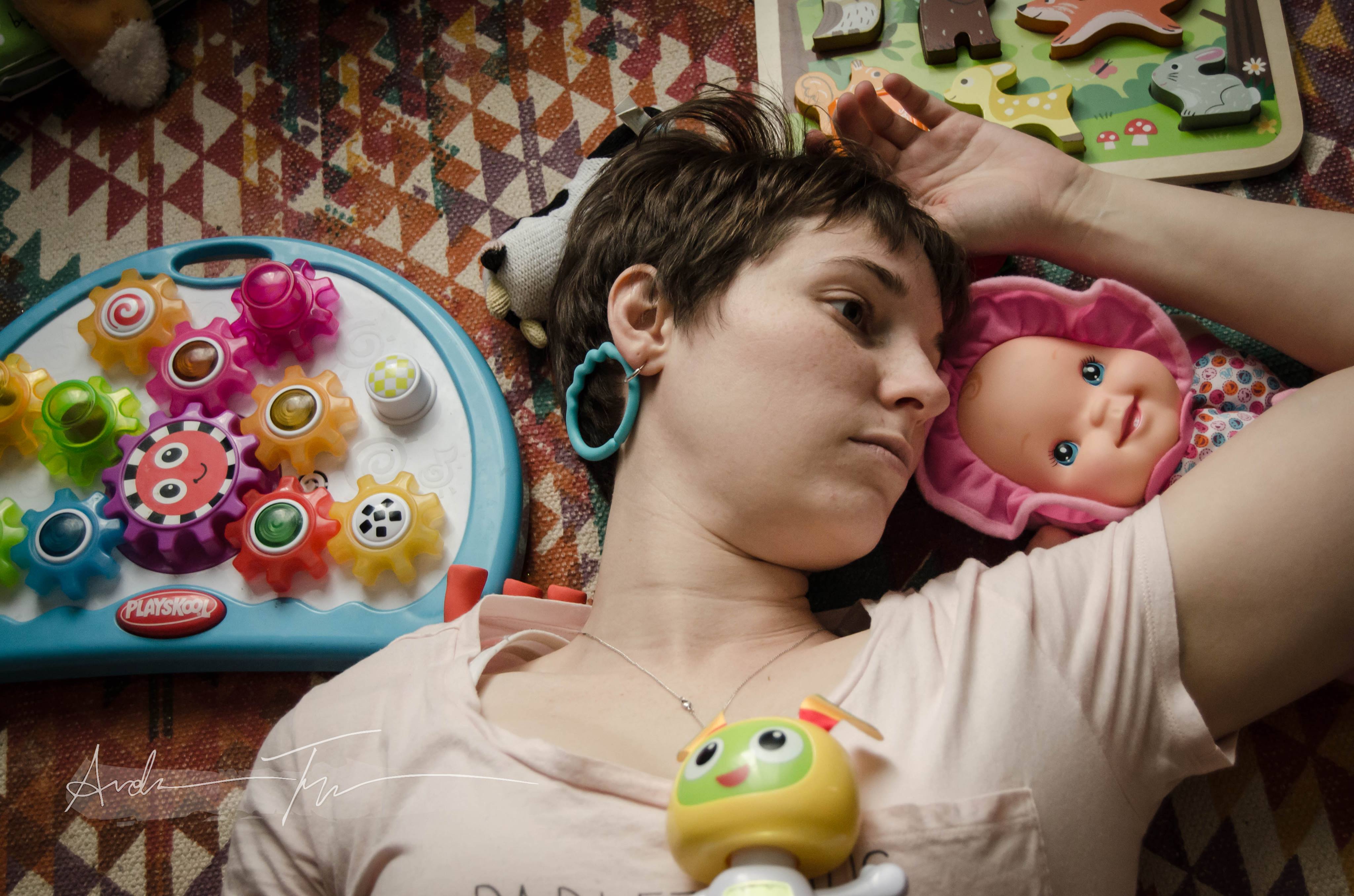 I also decided that I needed to take a photo surrounded by some of the Tiny Human's many things. I love Mildred, but I often feel overwhelmed by all the extra work involved. I'd like to pretend it's the reason that my house is a mess, but we all know that I was a bad housekeeper before she ever showed up. This image, like the one above, was taken with my Nikon D7000 and 50mm lens.
3- Bookish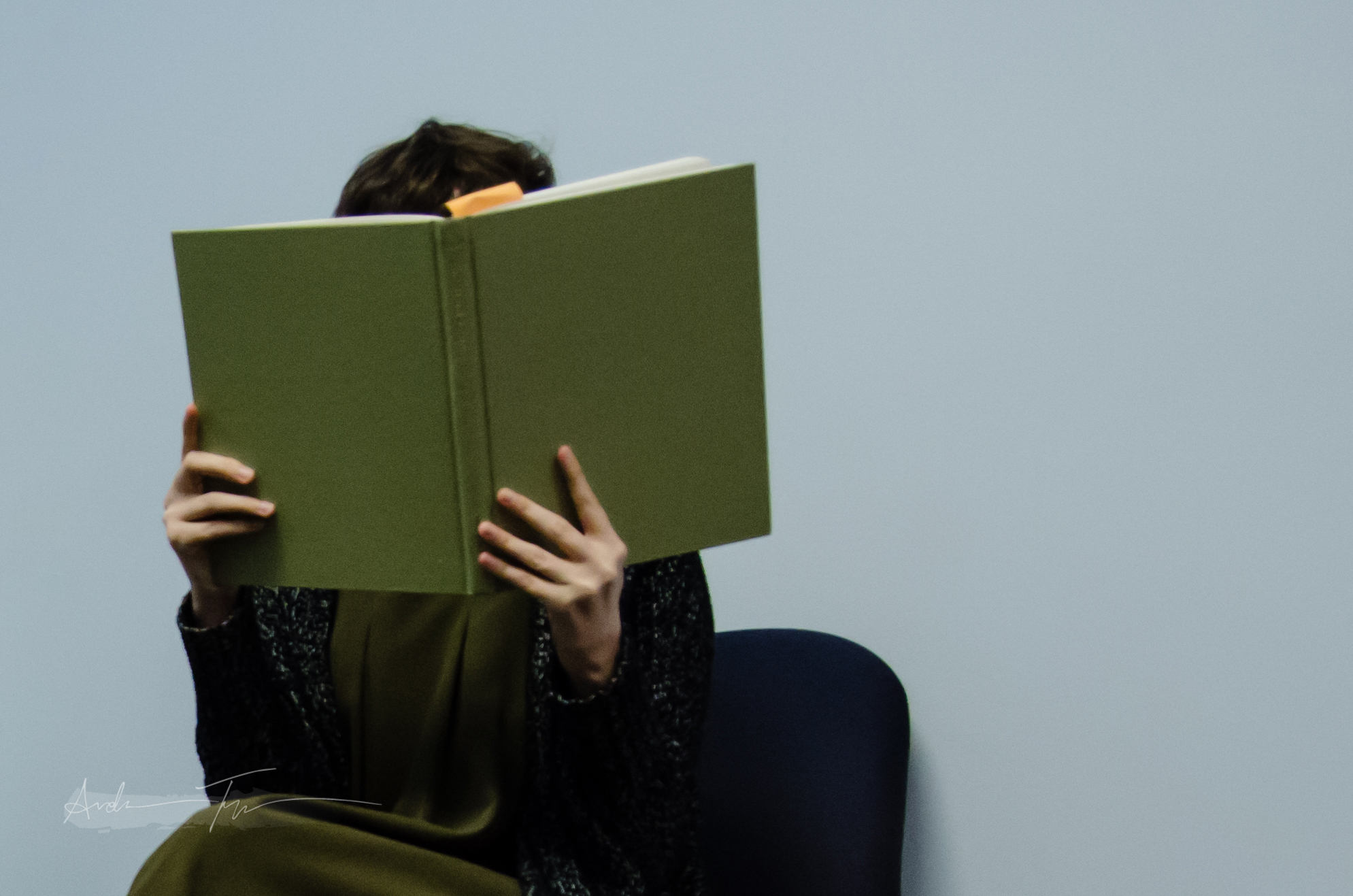 Anyone who has ever met me knows how much I love to read. If I'm not creating something, I usually have my head in a book. — Or that was the case before Mil got here. She cuts into my reading time, but she's worth it. The book in this particular image is my copy of Edward Tufte's The Visual Display of Quantitative Information, sans dust jacket. It's certainly not my go-to reading material, which is almost always fiction, but the book worked well with the color scheme of this photo. This image was also taken with my Nikon D7000 and 50mm lens.
Your Self-Portraits
Have you ever taken a self-portrait? What do you think makes a self-portrait different from a "selfie"? (I also love those… even went as a selfie for Halloween one year.)

Loading InLinkz ...