Toy Organization Essentials for Tiny Humans
I may have used affiliate links for some of the items in this post. Using an affiliate link to purchase an item won't cost you any more money, but I may receive payment if you click on a link and make a purchase. For more information, visit the disclosures page.
One thing I have discovered about tiny humans is that they love to get all the things out, but not put things back up.  Mildred is a great example of this.  She will be playing with a toy, and then become distracted by another, and another, leaving a trail of toys in her wake.
That means that quick easy toy organization is a must at my house.  I need to be able to organize her toys in a way that makes it both easy for her to access her toys and easy for me to clean them up.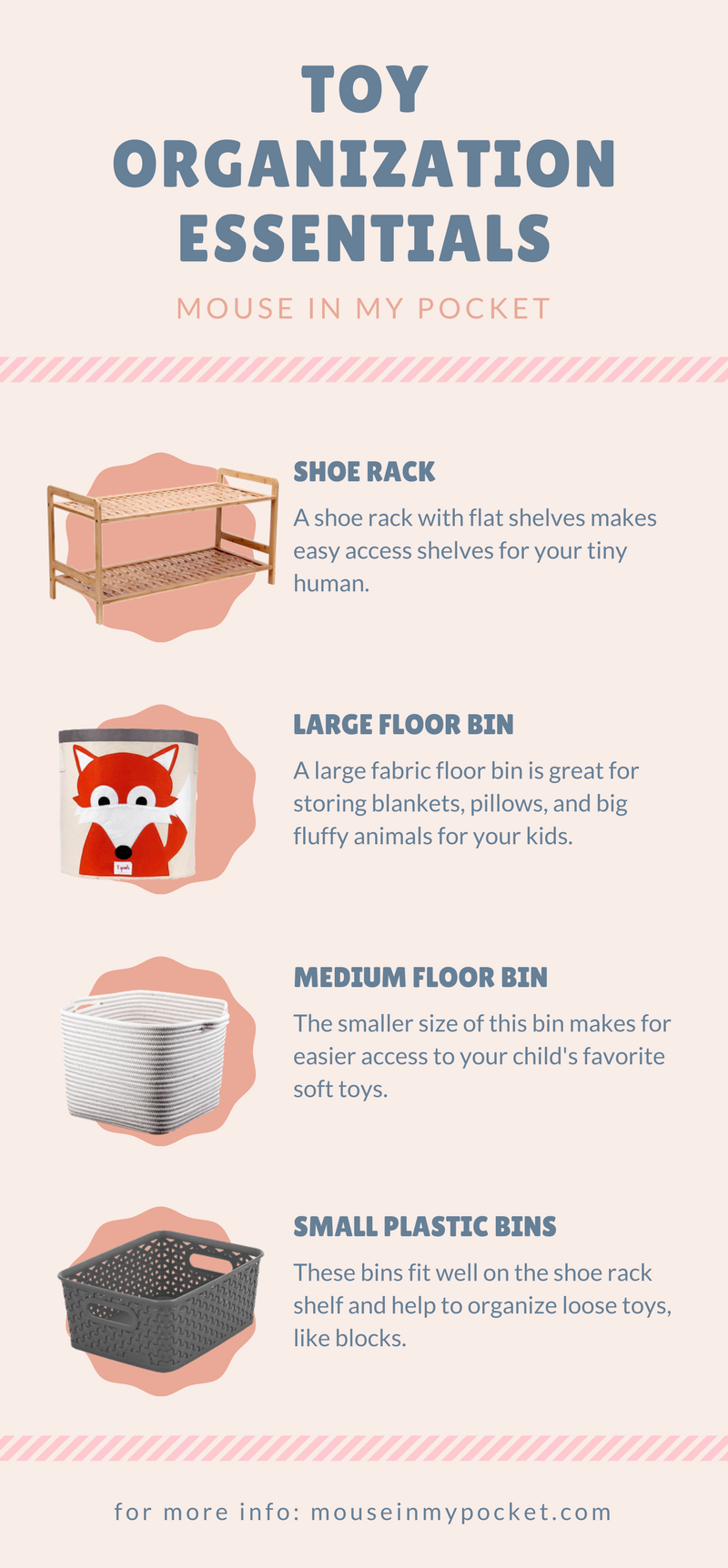 What I Use