Mildred Jane at 16 Months
I may have used affiliate links for some of the items in this post. Using an affiliate link to purchase an item won't cost you any more money, but I may receive payment if you click on a link and make a purchase. For more information, visit the disclosures page.
Mildred is another month older.  It's hard to believe how fast these months go.  We're past all the major milestones, like crawling and walking, but Mil is still finding lots of things to try and explore.
Fair was last week, so she got to go out and spend some time with her dad in the animal barn, and down on the track before the big concert.
She also loved getting check out all the neat 4H and open class projects.  Her favorite was the homemade play kitchen, which she immediately figured out how to get into.  Since she still fits in the cabinets, I think she might be a little small for this one yet.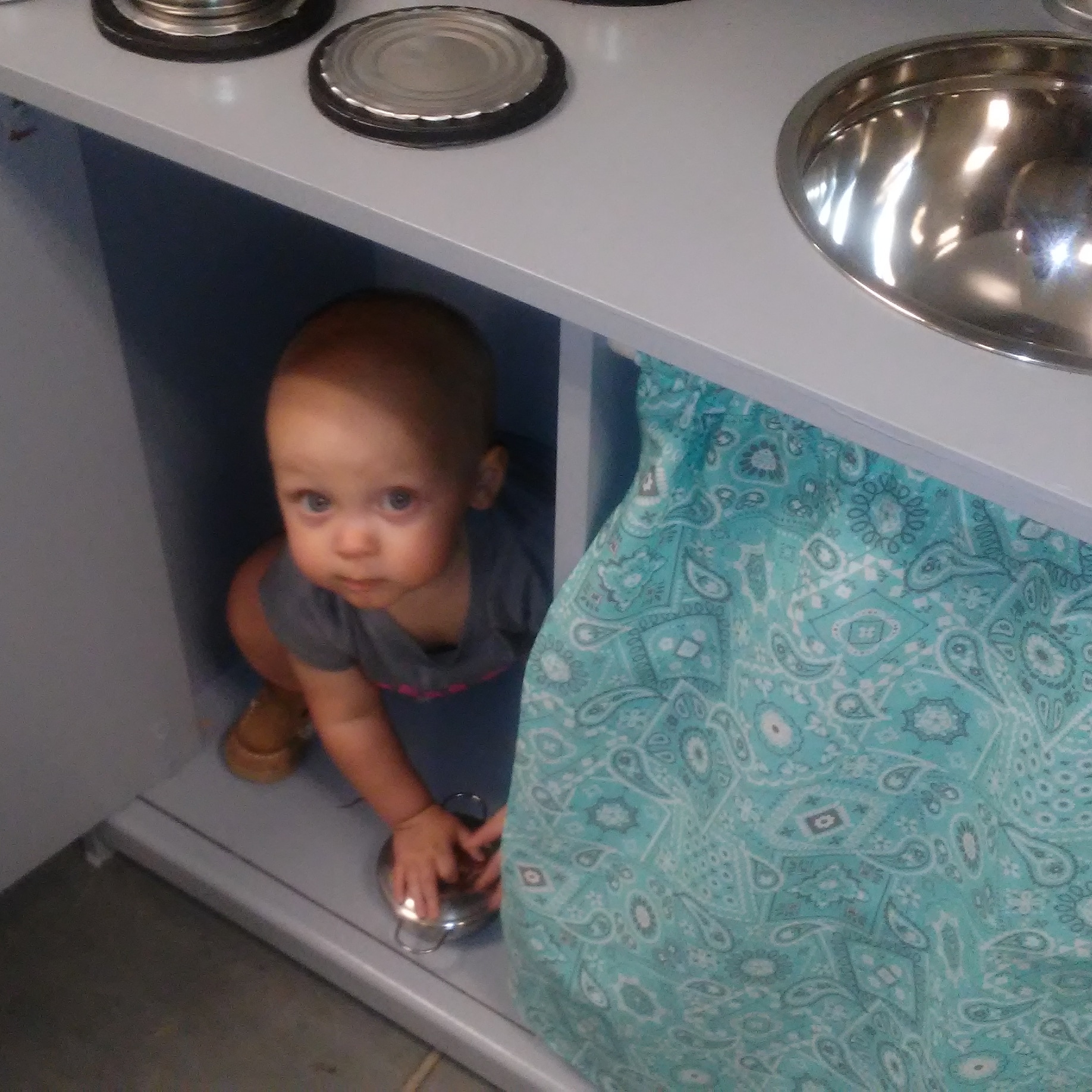 She's also been doing lots of exploring at home, where chasing the ducks seems to be her favorite outdoor pastime.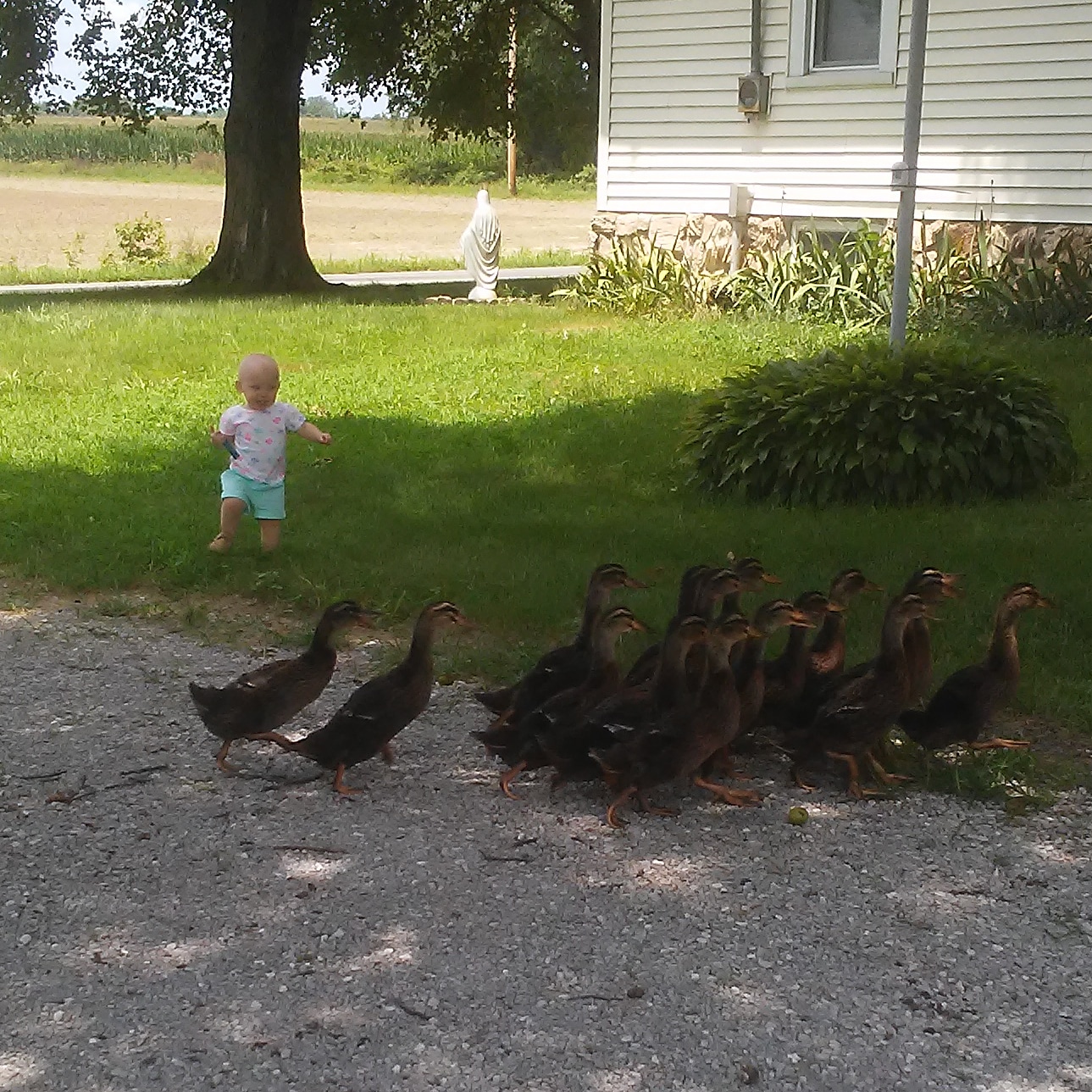 She's also enjoyed some seat time on Dad's new tractor.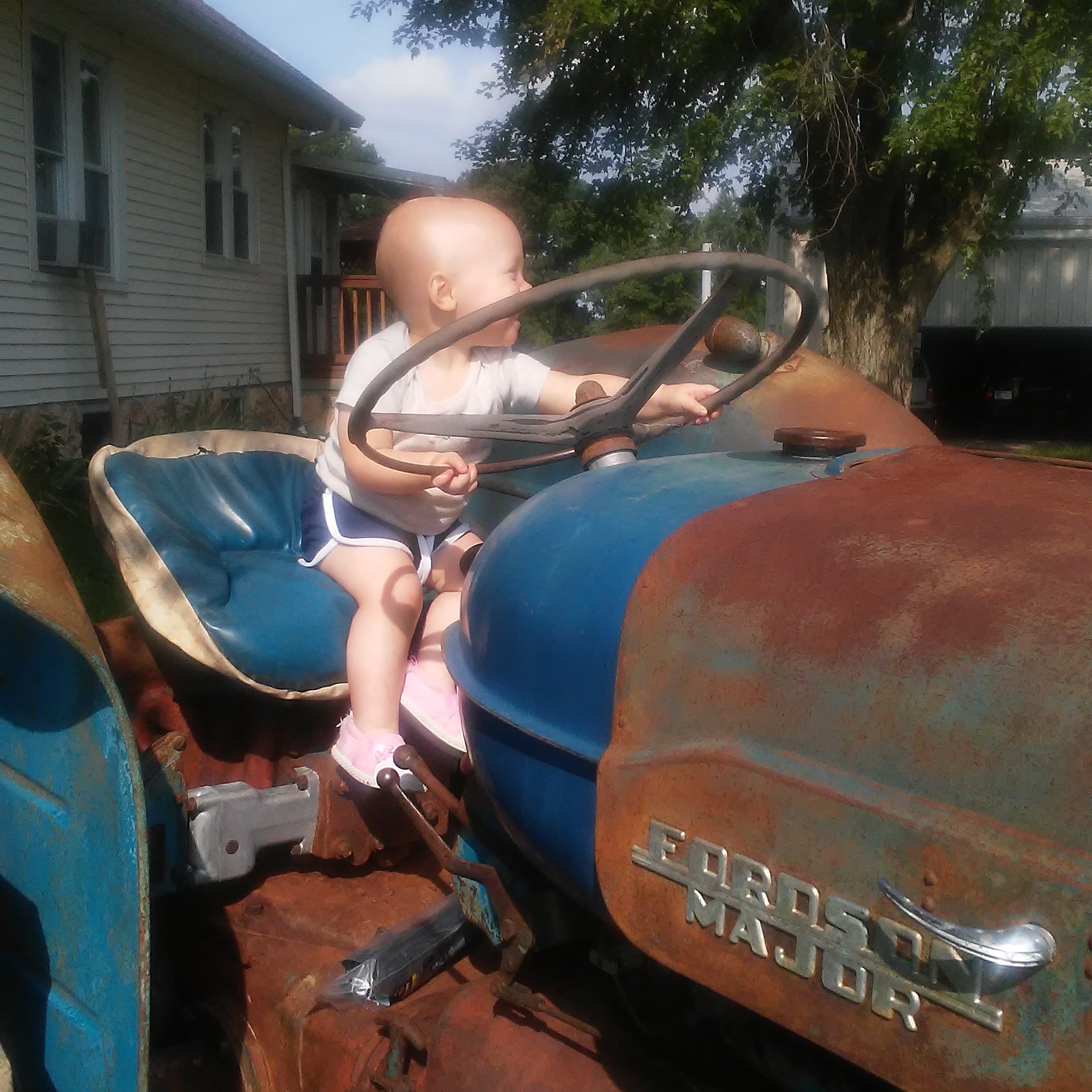 But Milli's absolute favorite new thing is to play with her new kitten, which apparently has the patience of Job.  She's been carrying the kitten around by the necks, hugging and squeezing it when she's sitting down, and dragging it about by the tail, but all Kitty does is purr.
So that's what's happening in Milli's life.  What's happening in yours?