Mildred Jane @ 19 Months
I may have used affiliate links for some of the items in this post. Using an affiliate link to purchase an item won't cost you any more money, but I may receive payment if you click on a link and make a purchase. For more information, visit the disclosures page.
Mildred turned 19-months-old on Wednesday. It's been a pretty quiet month for her, with lots of time home with mom while dad has been in the field farming.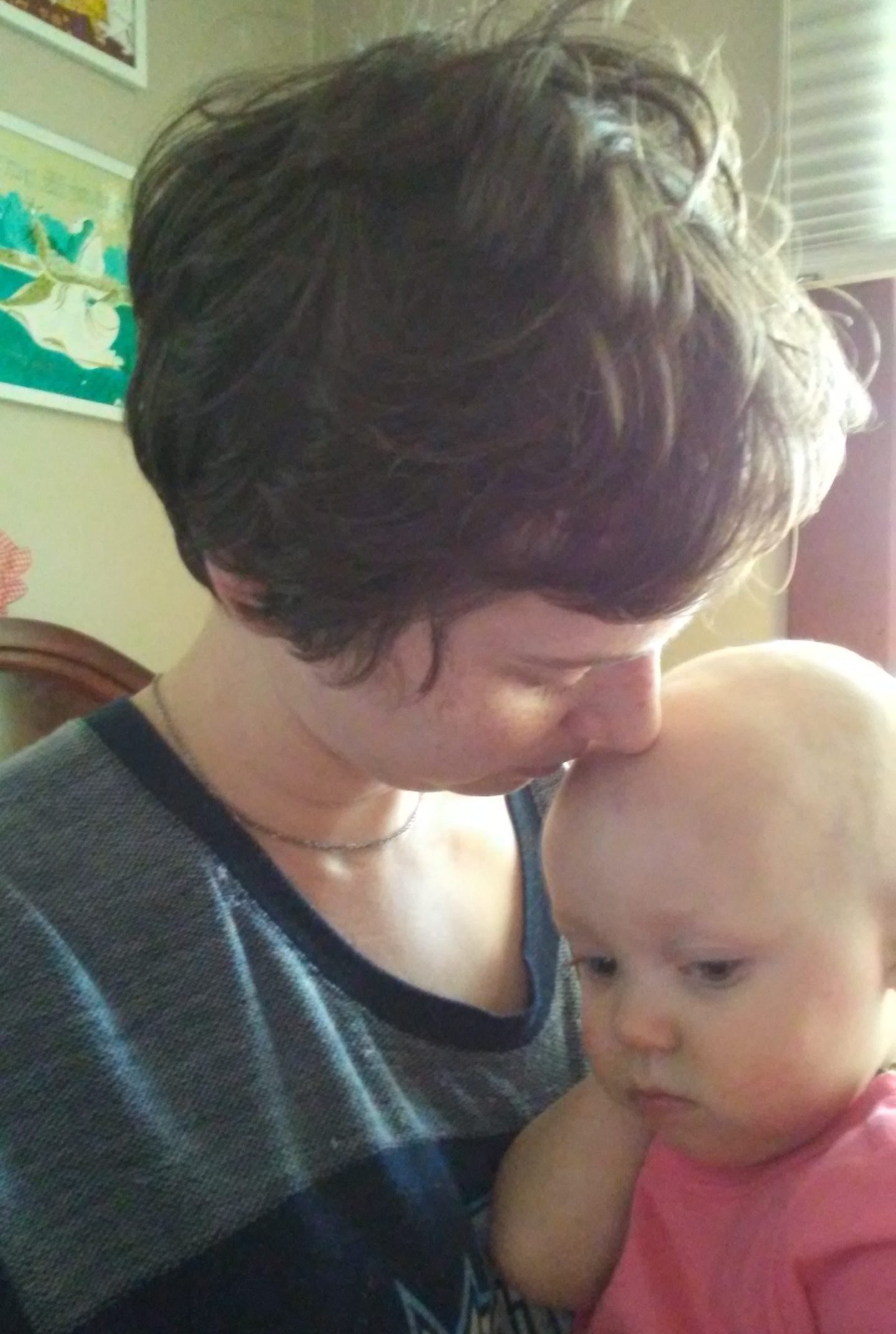 She has gained 2 new bottom teeth in the front, and her 1st two top molars are about halfway though. It's made for some fussy nights over the last few weeks, so children's Ibuprofen and Orajel have been our heroes. And, yes, Orajel has officially been taken off the market for babies because of a potential reaction they can have. However, we were already using orajel on her, without issues, prior to its removal from the market, so we are continuing to use it.
Pro tip for moms of babies —

Buy the children's liquid instead of the infant liquid. It's the exact same stuff, except you get about 4x as much for the same price. Just make sure that you use the dosage your doctor recommends for your child's age/weight.
Mil is also growing a bit. She's finally moved into 12-18 month clothes and size 4 baby shoes.
Her favorite things right now are reading books, watching the Muppet Babies, and playing with her kitten. She also loves eating any kind of pasta, and food on sticks.
What is happening in your life right now?
Buy Levaquin online
http://rxbuywithoutprescriptiononline.net/zithromax.html
Lexapro no prescription