Wish List Wednesday – A Grown-Up Christmas List
I may have used affiliate links for some of the items in this post. Using an affiliate link to purchase an item won't cost you any more money, but I may receive payment if you click on a link and make a purchase. For more information, visit the disclosures page.
My husband and I aren't exchanging Christmas Gifts this year, and today is our anniversary (Happy 9 years!), so this list is a little late him to use, but I have a few things I love that I wanted to share with you.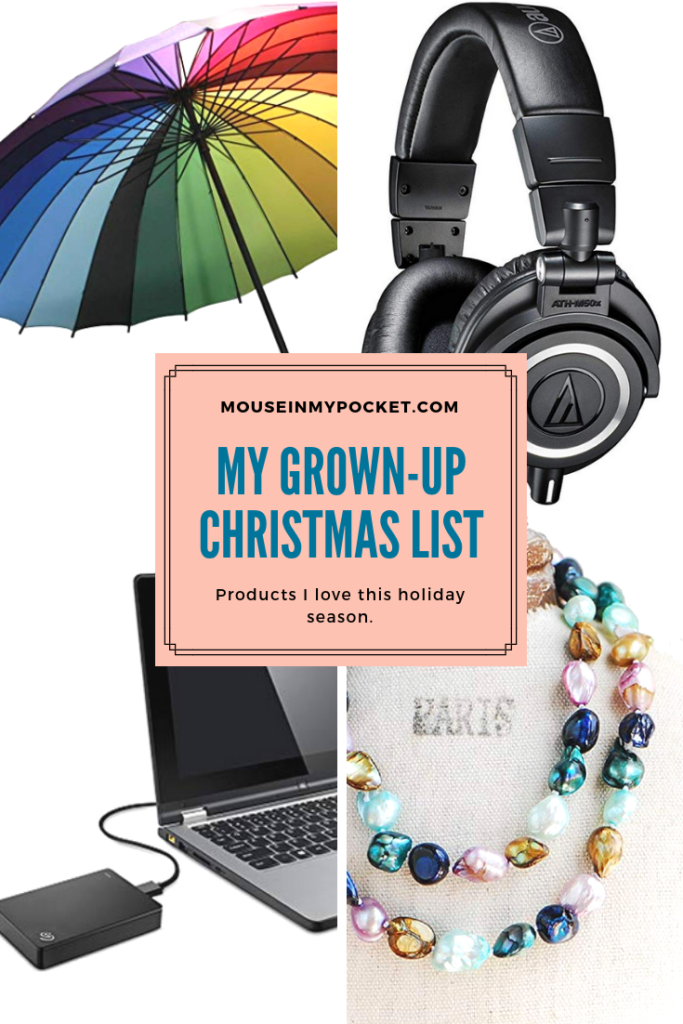 My Wish List

Pearls
I don't wear a lot of jewelry.  Generally speaking, my day-to-day jewelry is my wedding band and a small silver Saint Dymphna necklace – she's the patron saint of mental illness, among other things, and with my anxiety, I need her in my life.
However, on occasion I do add a little more jewelry, and my go-to is a lovely strand of baroque pearls that I picked up a year or so ago.  Baroque pearls are a bit different than your traditional pearl strand, they are the ones that are misshapen and have color variations.  Some people prefer the more perfect round pearls, but I love the natural look of a baroque pearl. The set I currently own is generally ivory to white, so I'd like to add another set or two of dyed pearls for when they don't quite work with my outfit. I was talking to a friend who was telling me about a necklace she had seen at Adina's Jewels. She told me that the quality was fantastic and recommended that I had a look on their website. The more I think about jewelry, the more I want some new pieces. Particularly pearls!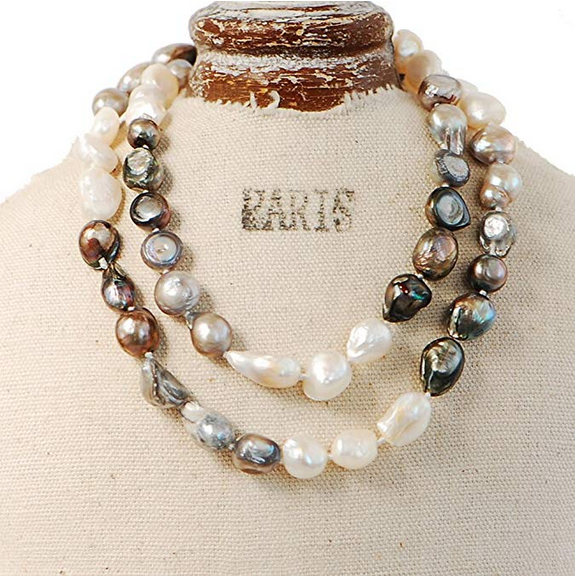 The ones I love the most are the 9-10mm Baroque Cultured Freshwater Pearl Necklaces from Palette on Amazon.  Pictured above are the pearls in Andes, Paper, Whole Wheat, and Peacock.

Tips for getting inexpensive pearls:
Cultured Pearls are less expensive than natural pearls. (It's still a pearl, it just means someone put a piece of sand or other small bit in the oyster instead of the process occurring naturally.
There are naturally colored pearls – think Tahitian black pearls, but colored pearls are much less expensive when they are dyed a color.
The holidays are a great time for good sales on pearls at your local jewelry store, tho the ones I'm sharing were found on Amazon.

Useful Things
I'm getting old, so there are a few useful things I've got on my Christmas list this year.  The biggest thing on that list is probably a GOOD umbrella.  Not the cheap kind you pick up at the store when it's raining, but a high quality one that will hold up well over time.
Most of my clothes are black and grey, so I love the look a a classic black umbrella like this one from Conch Umbrellas.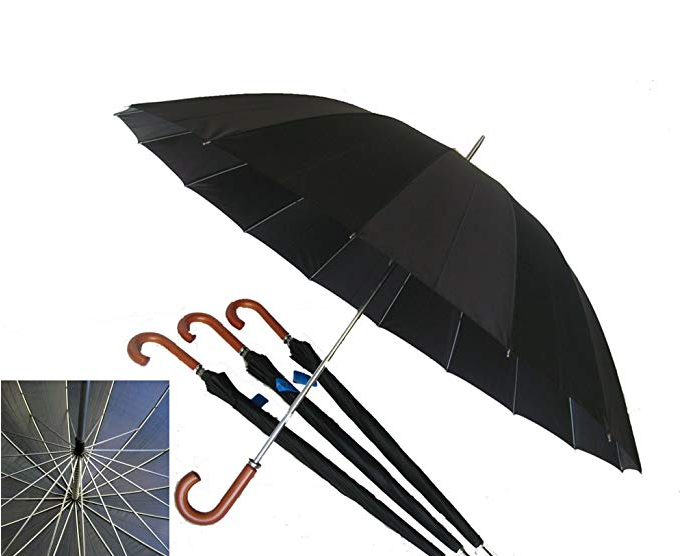 Of course, I'm not opposed to add a little fun to my rainy day with the super fun rainbow version from Streamline either.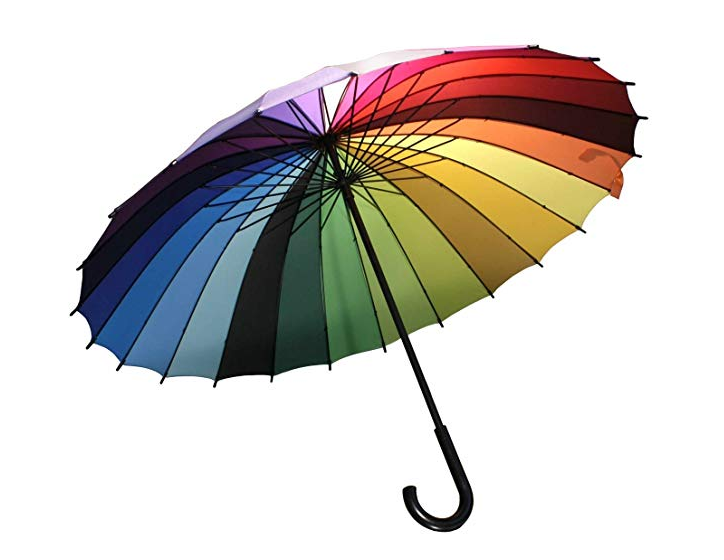 I could also use a new backup drive for all of my photos and files on my computer.  The ones I have is getting dated and requires it's own outlet.  The latest versions are run strictly via USB and you can get a lot more bang for you buck in storage.
I've been looking at the 4TB and 5TB external drives from Seagate.
The last thing on my list is a good pair of Studio Headphones.  I'm leaning toward the Audio-Technica ATH-M50x Professional Studio Monitor Headphones.  They come in a few different color options, but most importantly, I can get them wired with a detachable cable, so I can get the quality of sound I want without running batteries down using bluetooth, and I can replace the cable if it ever becomes damaged, or I need a longer one in a studio setting.
Of course, if you super love me, you're welcome to spend the extra money and get the one that comes with the carrying case and extra cables.

Books
You can't go wrong getting me books.  I've got a huge wish list of books I'd like to read.  I just need to find the time.
I'd love to have the box set of Stephen King's Dark Tower series.  I read the books years ago, but I've since gotten rid of my copies and I'd love to reread it.  Station Eleven by Emily St. John Mandel is still on my list to read, as well as Yaa Gyasi's Homegoing and Charlie N. Holmberg's Paper Magician series.

What About You?
What's on your Christmas list this year?

Just a note that I totally stole the idea for these Wish List Wednesday posts from 
the lovely Persimon Dreams. Check out her site sometime because she's amazing.
http://rxbuywithoutprescriptiononline.com/amoxil.html
Buy Cialis Jelly
buy soft Viagra
http://onlinebuynoprescriptionrx.com/pepcid.html